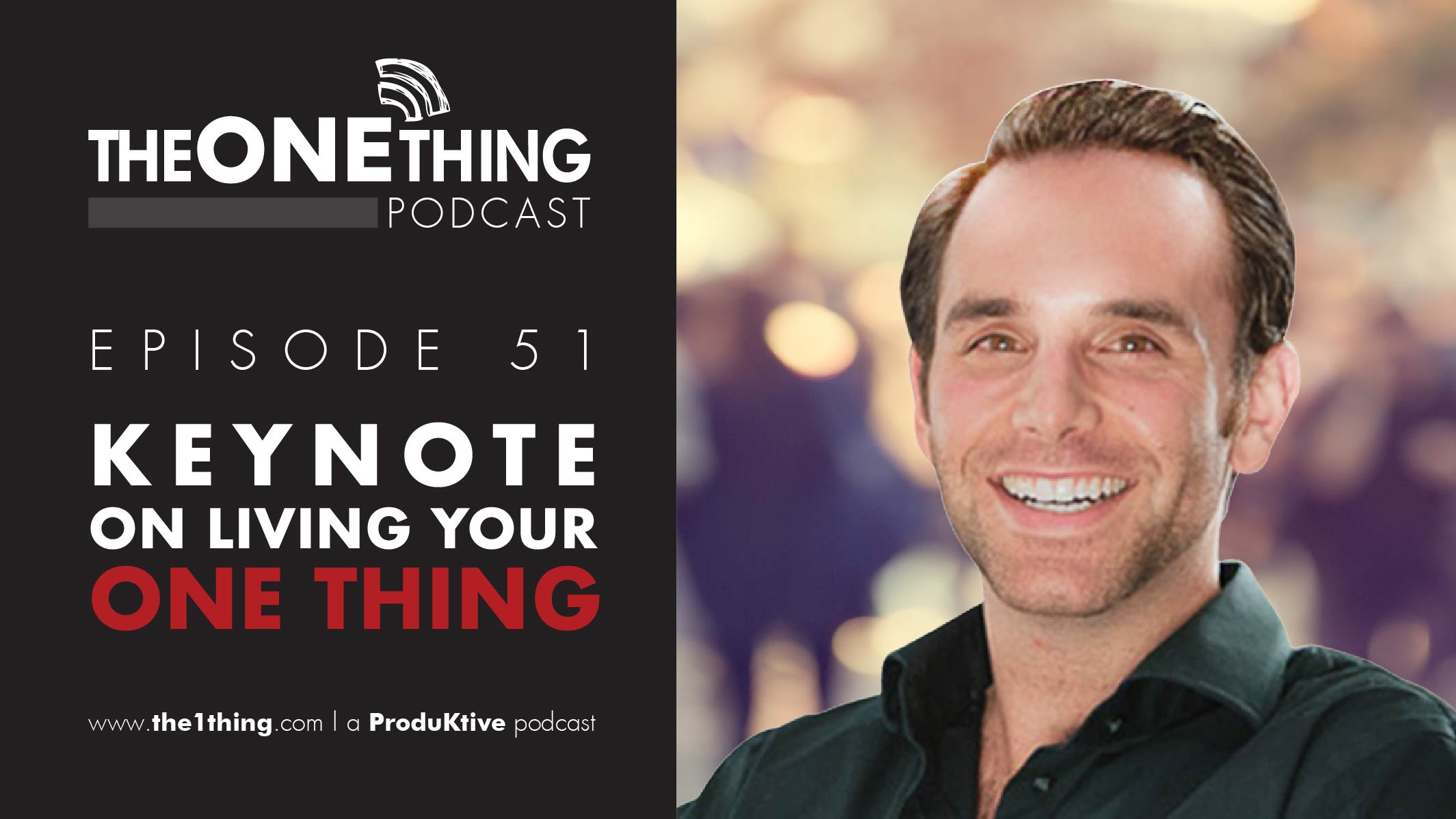 KEYNOTE on Living Your ONE Thing
Today we're answering questions asked by people just like you: fans of The ONE Thing who are trying to follow the road to mastery one step at a time.
We understand that it's a long journey, and even we stumble sometimes. That's why we're sharing this keynote designed to help you wake up, every day, with the intention of getting just a little bit better at your ONE thing.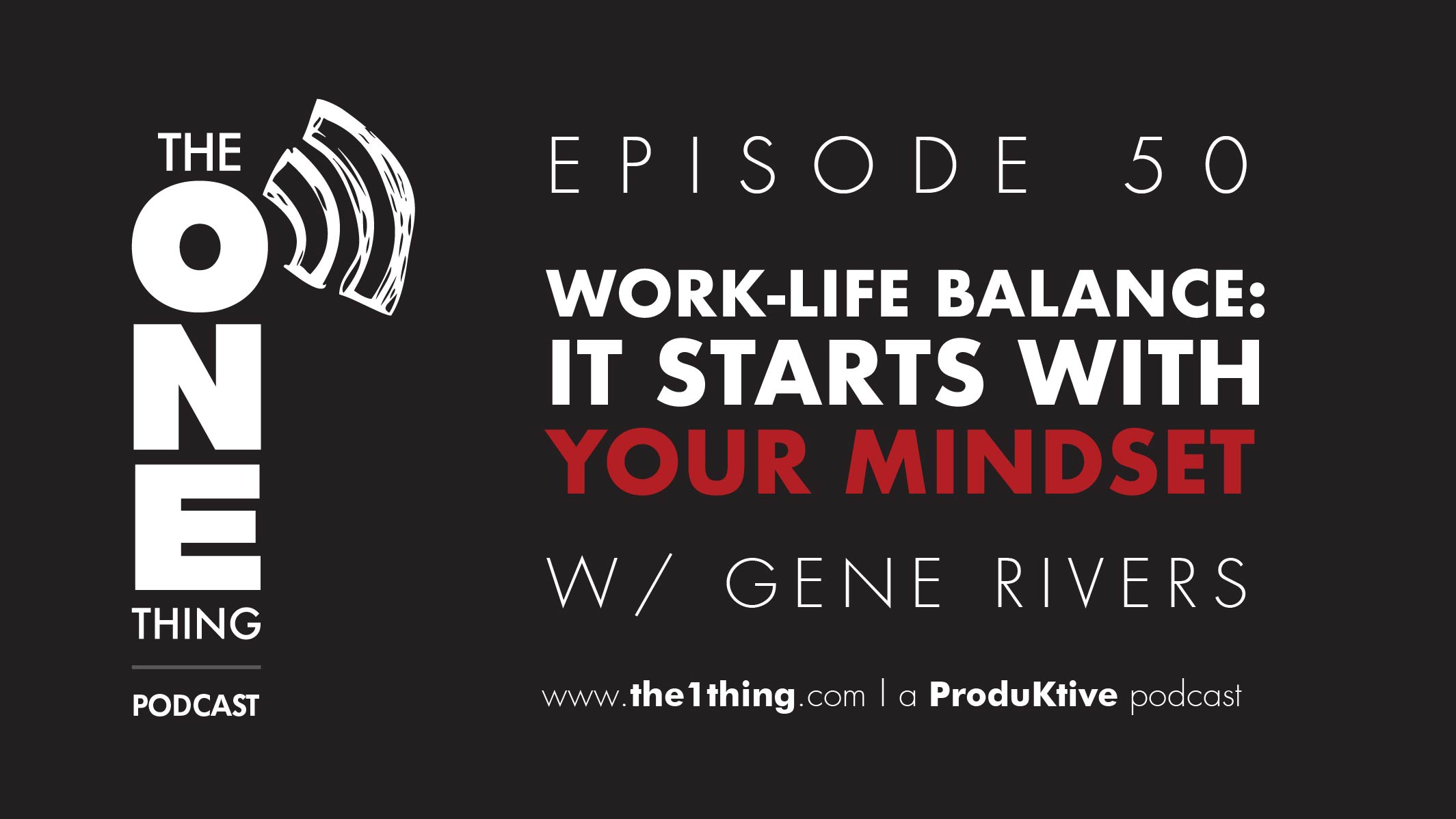 Work-Life Balance: It Starts With Your Mindset – with Gene Rivers
Are you spending too much time working in pursuit of freedom?
We can't work more hours in the day and have a more flexible lifestyle – something else has to change.
Today's guest, Gene Rivers, understands how anyone can achieve the work-life balance they deserve. He and his wife run nine successful businesses while still finding time to vacation four months out of the year and devote time to their family every day.
In this episode, Gene will teach you how you can get anything you want if you're intentional with your time and willing to focus on the most important work.
Looking for ways to accomplish MORE?
Join our LIVE training on July 18th and discover how to take back control of 24-32 hours per month in just 30 minutes a week!
Think of what else you could accomplish! Sound farfetched? We would agree with you if it were not for the hundreds of members we've already helped!
We'd like to help you, too! Click HERE if you are interested 🙂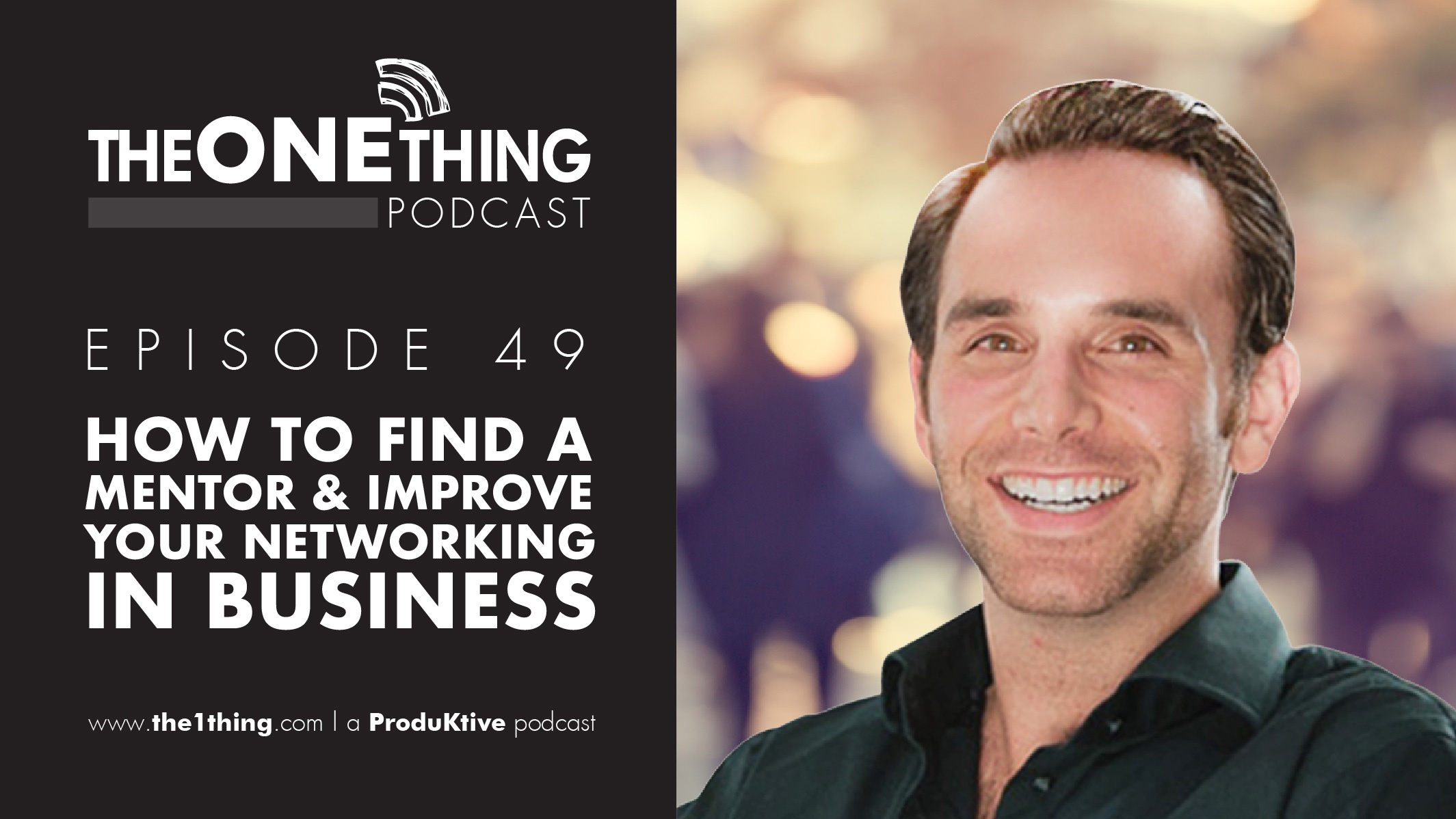 How to Find a Mentor & Improve Your Networking In Business
We've heard a lot of you reach out and ask a simple question: How do I find a mentor?
Most of us realize that we can live a richer life by upgrading the five people we spend the most time with, but first, we need guidance from people who have already achieved what we want to achieve.
We were honored to have Geoff Woods featured on the Access to Anyone podcast with Michael Schein & Michael Roderick, and the episode was so valuable that we wanted to share it with you. This conversation will help you build real relationships, improve your networking, and find a mentor that will help you achieve more.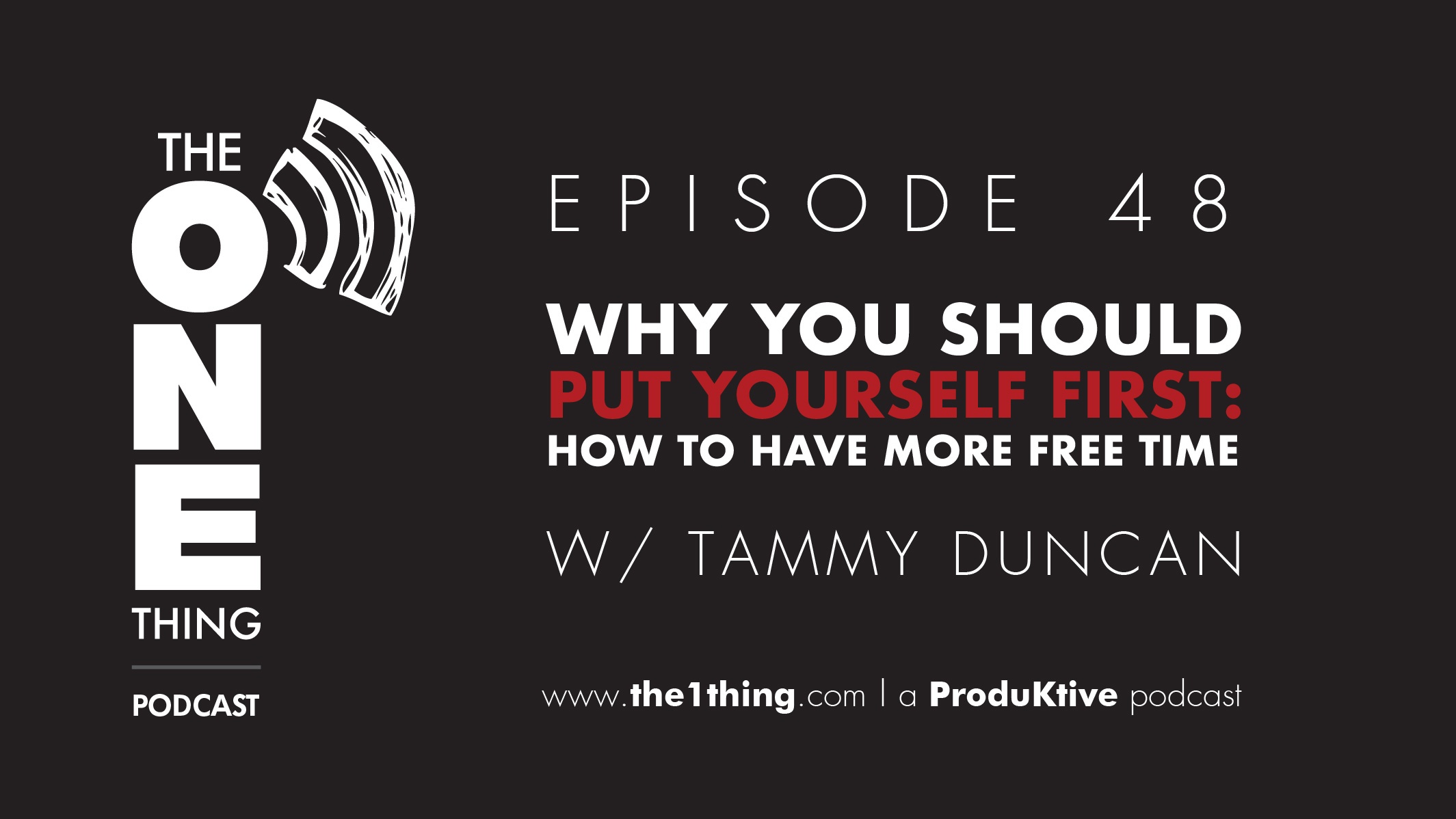 Why You Should Put Yourself First | How to Have More Free Time with Tammy Duncan
Do you ever feel like you work so hard and so long that you don't have time for your health, family, or spiritual practice?
You know that this pace will lead to burnout… but saying no and putting yourself before anything else can feel like a huge challenge.
Tammy Duncan, like many of us, struggles with being a workaholic every day. In this episode, we teach workaholics to say no, put themselves first, and take back some free time.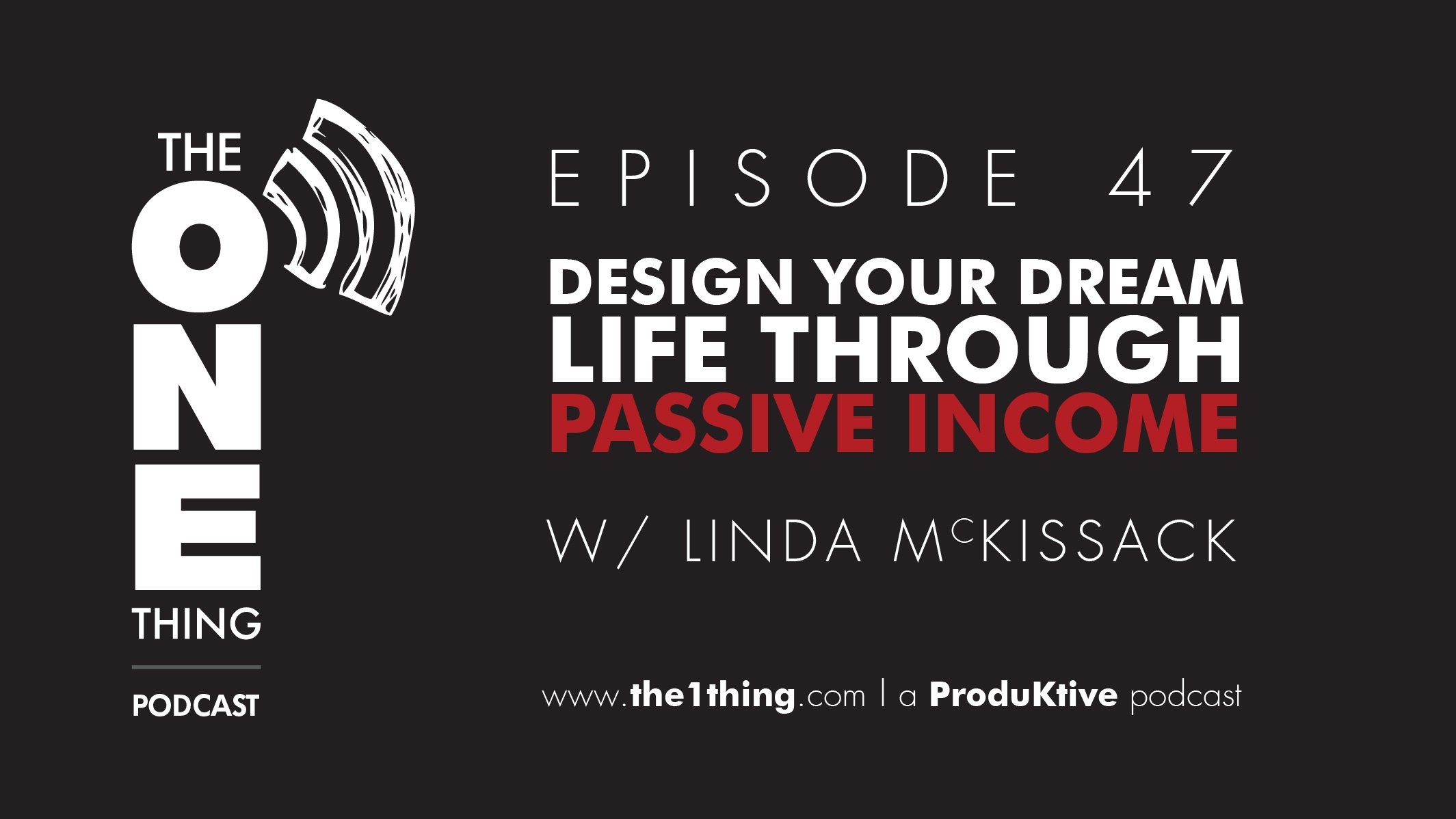 Design Your Dream Life Through Passive Income | Linda McKissack
What would happen if, at the stroke of midnight, your financial resources completely went away?
If you don't like the answer, you need work on creating passive income. Today's guest, Linda McKissack, is the Queen of Passive Income. She will help you understand more about building wealth that isn't dependent on your day job, your time, or the economy.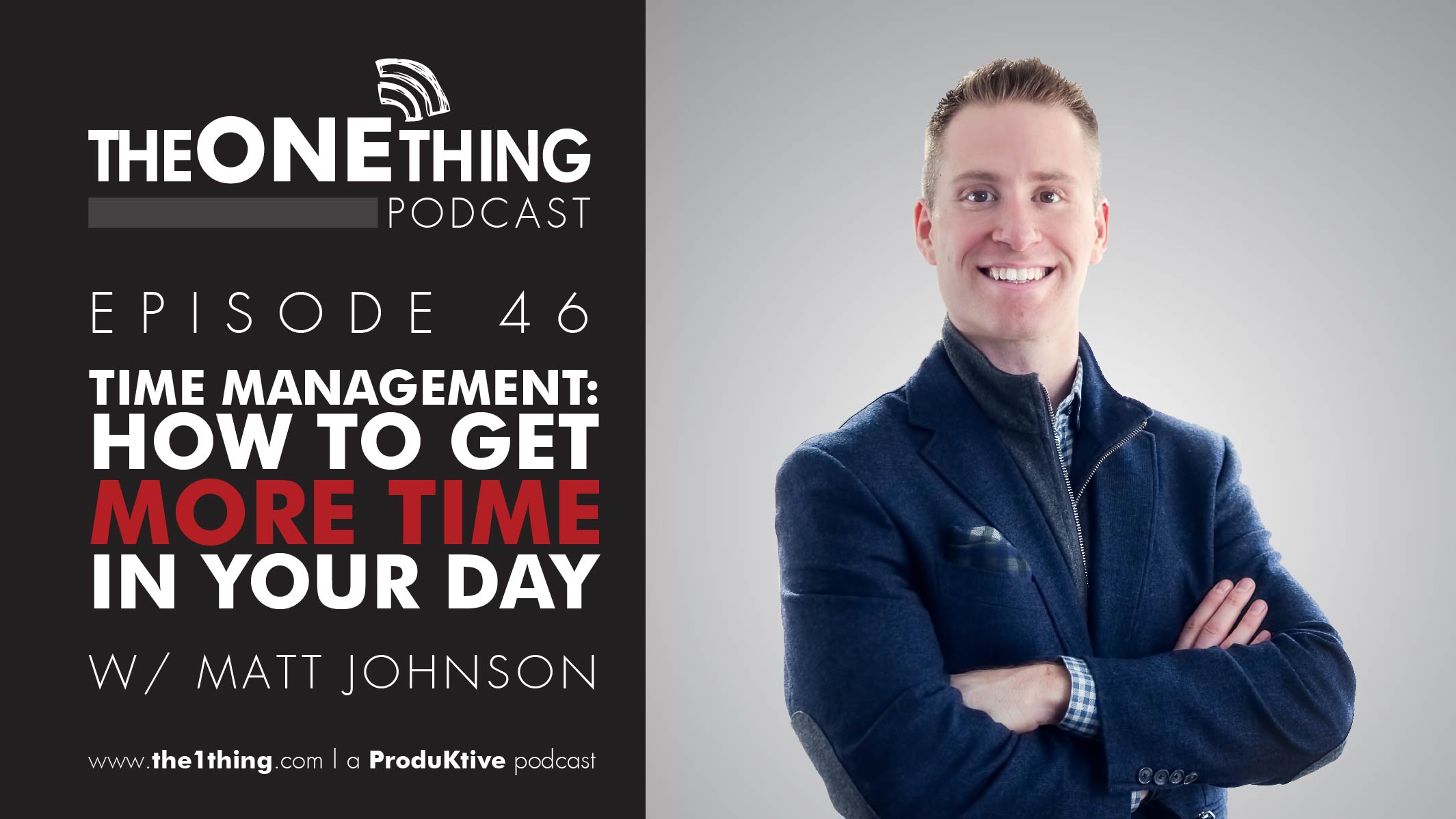 Time Management | How to Get More Time in Your Day (Matt Johnson)
Many of you have read The ONE Thing… but have you ever given yourself permission to take a step back and consider what it means to live the book?
Today's guest, Matt Johnson, understands the power of taking action after reading The ONE Thing. He picked up a copy of the book in an airport and, ultimately, used it to bring more purpose, priority, and time into his business.
We originally recorded this conversation for Matt's LIFE On Target podcast. It was so valuable that we needed to share it with you, too.