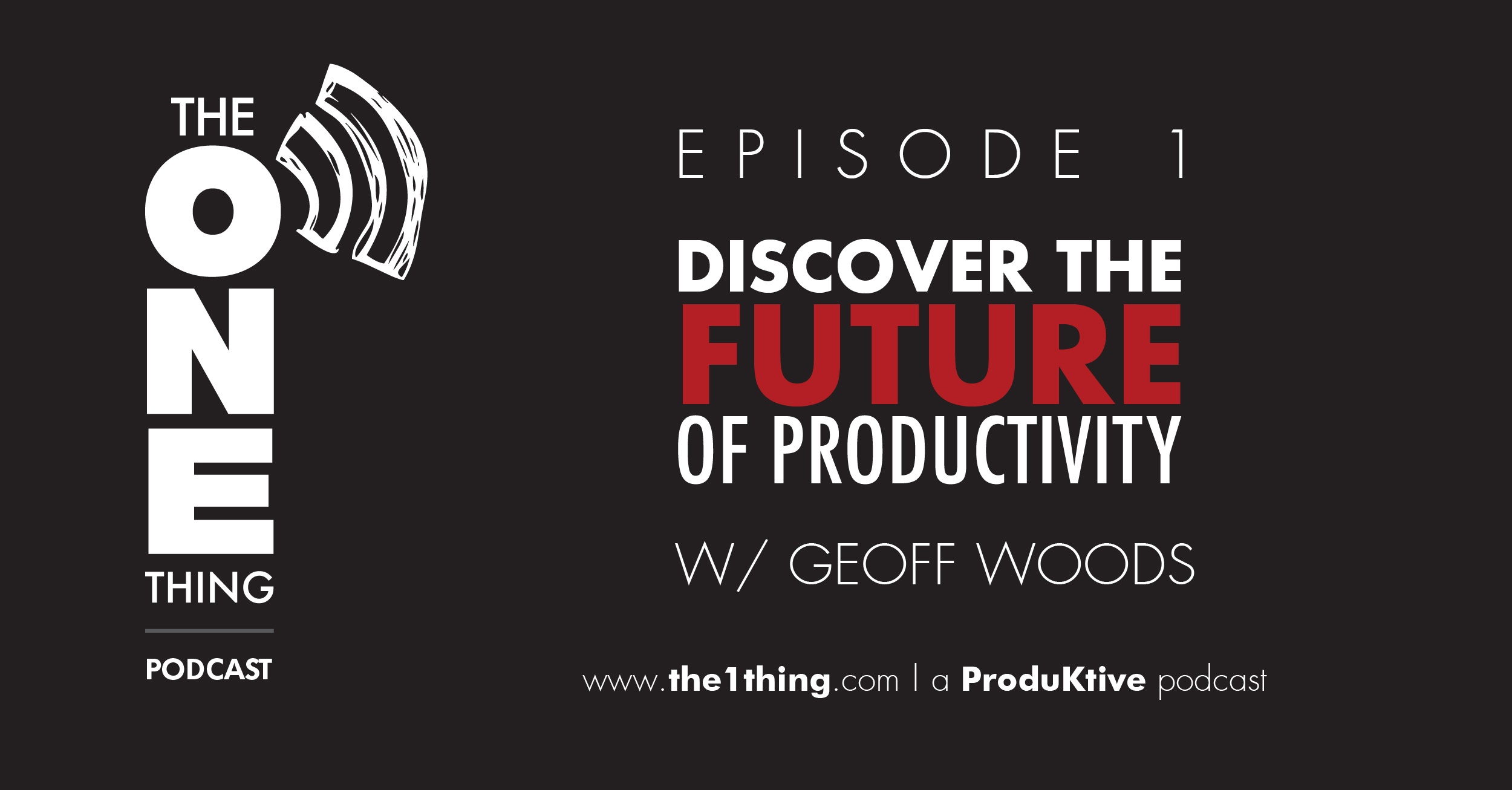 Discover the future of productivity
This show is for you if you have big dreams and big goals for your life… but you find yourself getting distracted.
I struggled to live a productive life for years, but I was introduced to the future or productivity: The ONE Thing by Gary Keller and Jay Papasan.
The future is about simplification and elimination. It's about looking at all of the things you could do and narrowing those down to the things that you should do. It's about focusing on the ONE thing you can do that will make everything else easier or unnecessary.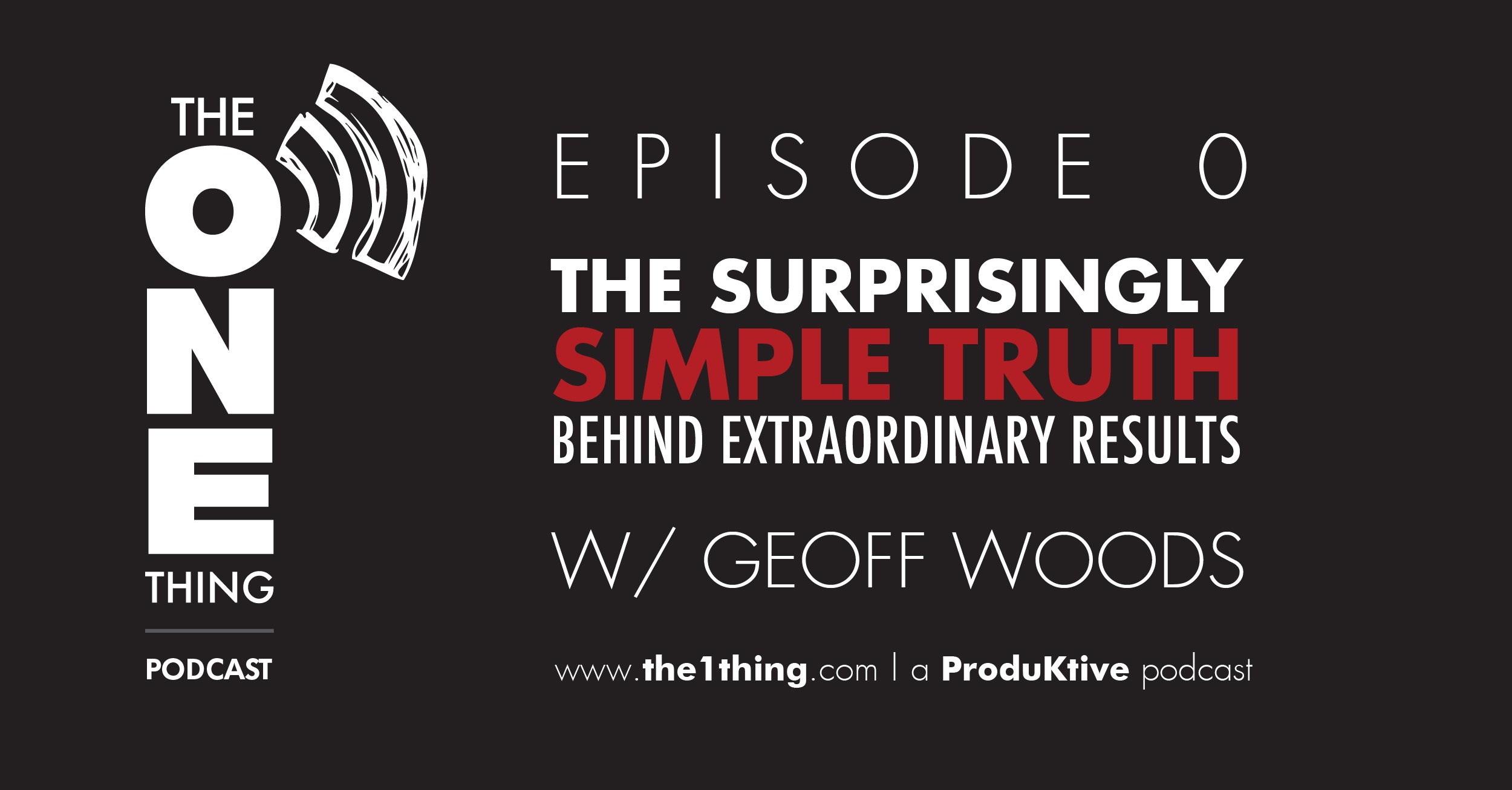 The ONE Thing: The Surprisingly Simple Truth Behind Extraordinary Results
The chips have been stacked against you.
Ever since you were a kid, you were taught to get a good job and work hard so that you could retire.
But you weren't taught the things that you deserved to learn most: how to focus, how to look at the all the things you could do, and how to narrow it down to the ONE thing that you should do.
They didn't teach you to find your purpose – but that all changes today.
Together, you and your host Geoff Woods will go on an incredible journey to unlock the secrets that should have been given to you when you were a kid. This information comes from the best-selling bookThe ONE Thing, which was co-authored by Gary Keller and Jay Papasan.
Get ready to learn the surprisingly simple truth behind extraordinary results.
[smart_track_player url="http://dts.podtrac.com/redirect.mp3/traffic.libsyn.com/theonething/Episode_000_-_The_ONE_Thing_Introduction_-_REV.mp3″ ]