What are cookies?
Cookies are small text files that are placed on your computer by the websites that you visit. They are widely used in order to make websites work, or work more efficiently, as well as to provide information to the owners of the site. The use of cookies is now standard for most websites. If you are uncomfortable with the use of cookies, you can manage and control them through your browser, including removing cookies by deleting them from your 'browser history' (cache) when you leave the site.
How do we use cookies on our website?
Our website uses cookies to distinguish you from other users of our website. Cookies are used to ensure that we give you the best experience on our website, and allow us to improve our website.

We use the following types of cookies: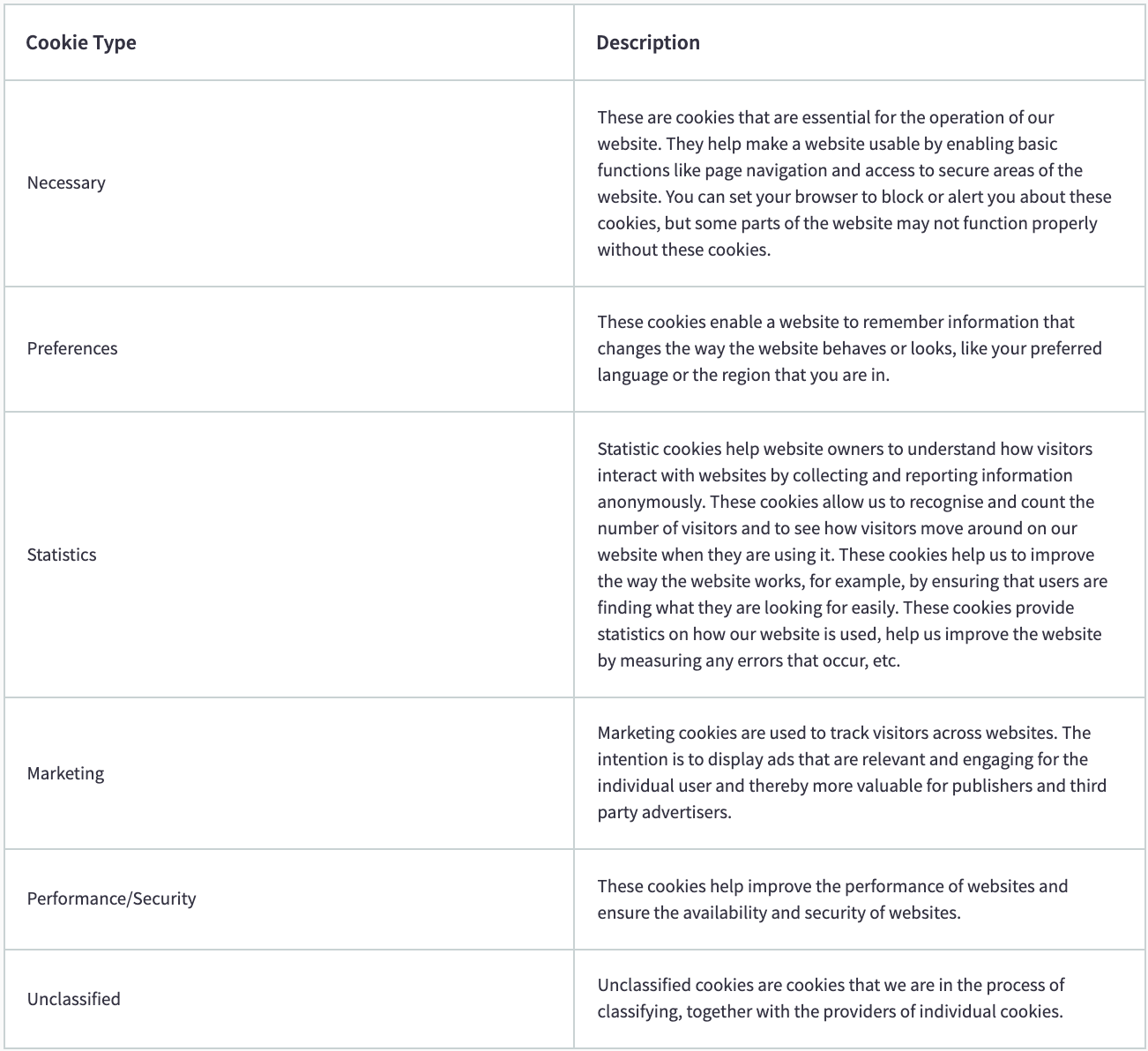 Other cookie types

Persistent cookies – these cookies remain on a user's device for the period of time specified in the cookie. They are activated each time that the user visits the website that created that particular cookie.
Session cookies
 

– these cookies allow website operators to link the actions of a user during a browser session. A browser session starts when a user opens the browser window and finishes when they close the browser window. Session cookies are created temporarily. Once you close the browser, all session cookies are deleted.

First Party – these cookies are set by us to give you the best user experience and to make sure our website is performing as it should.

Third Party
 

– these cookies are set by our third party providers such as Google. We use Google Analytics to see how many people visit our site and how they use it, allowing us to make any necessary changes so that you have the best experience possible.
First party cookies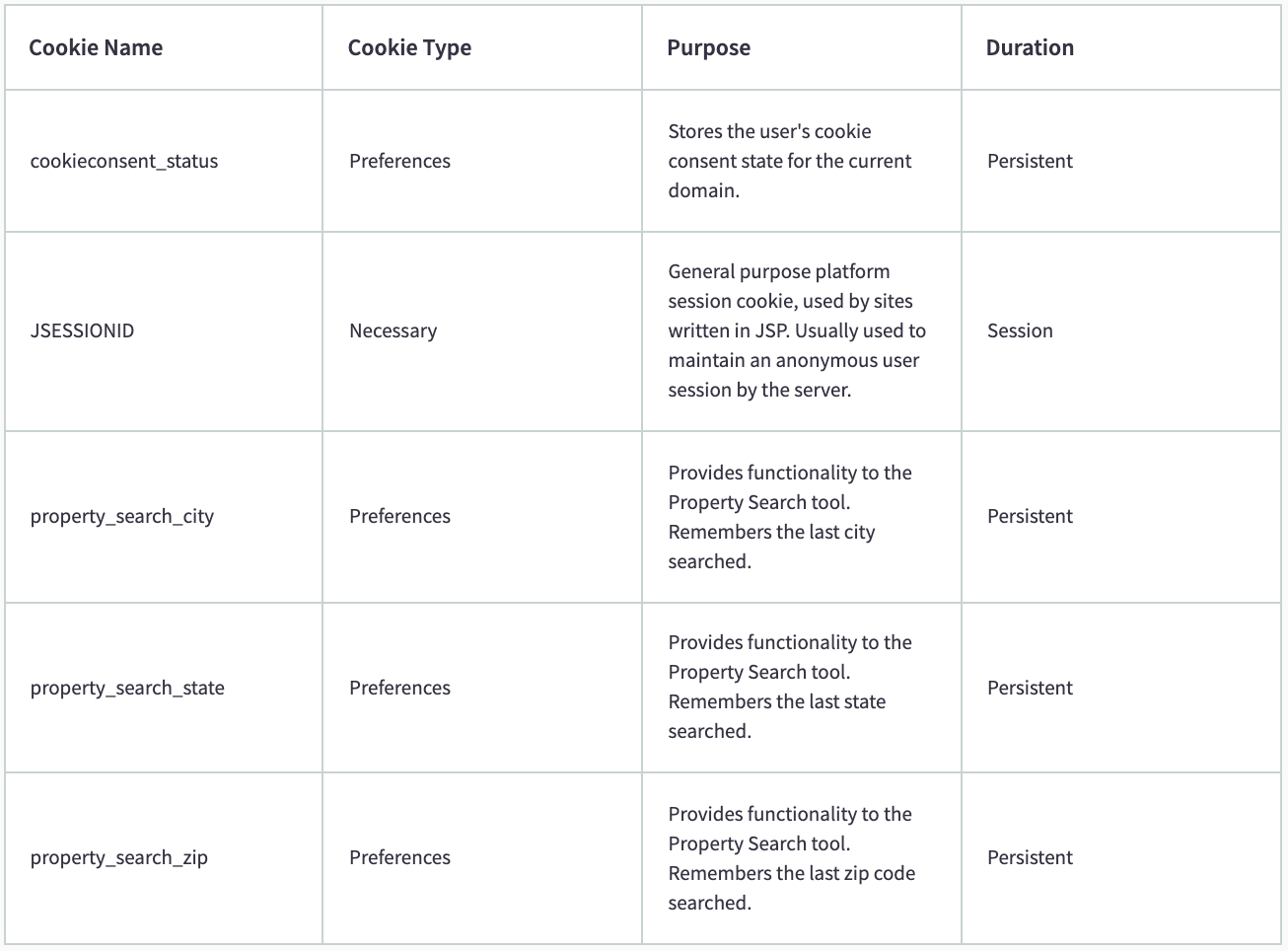 Third party cookies
Some pages use third party services or software, such as maps, online videos or social networking features. Many of these services may set cookies in your browser.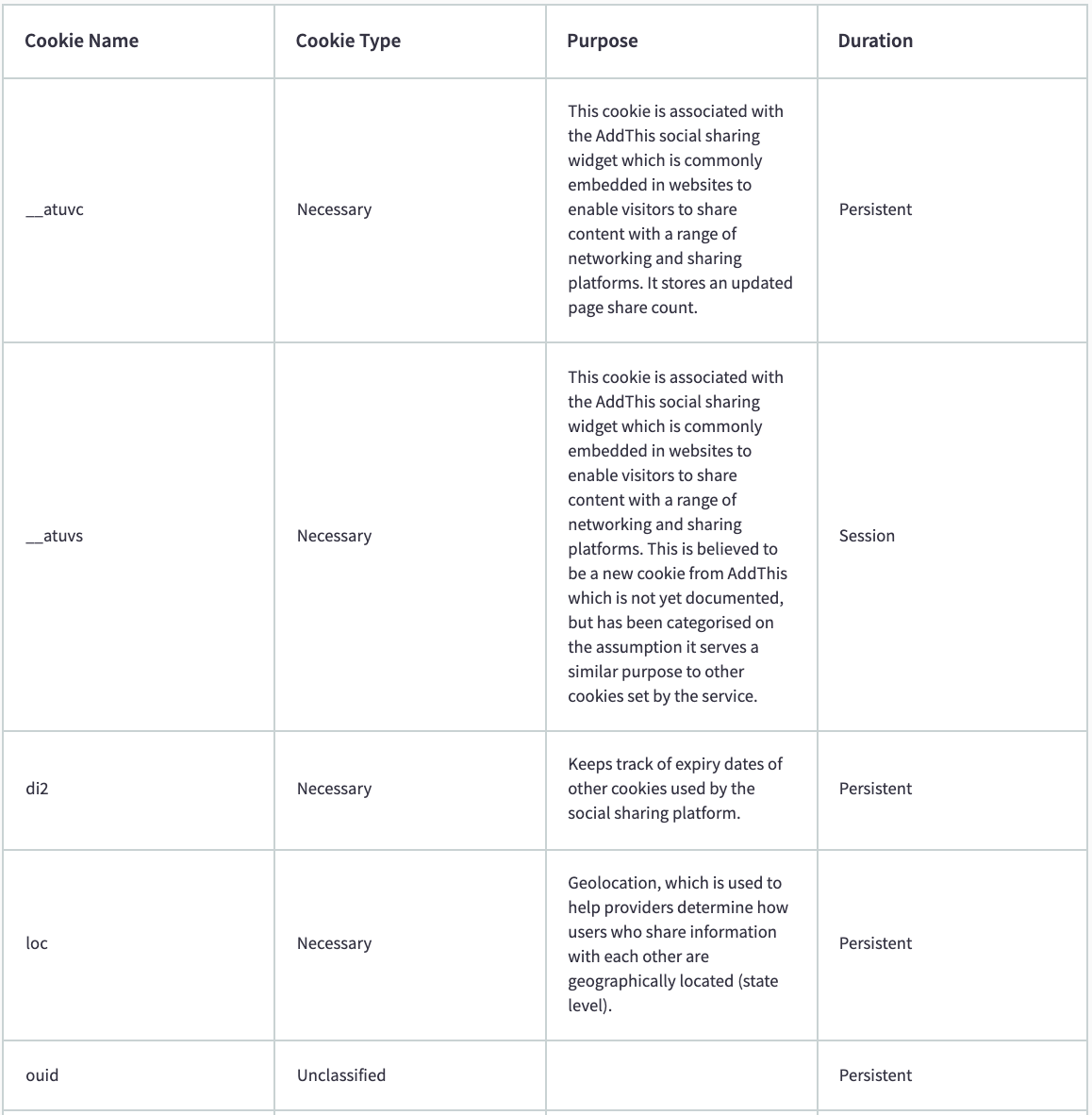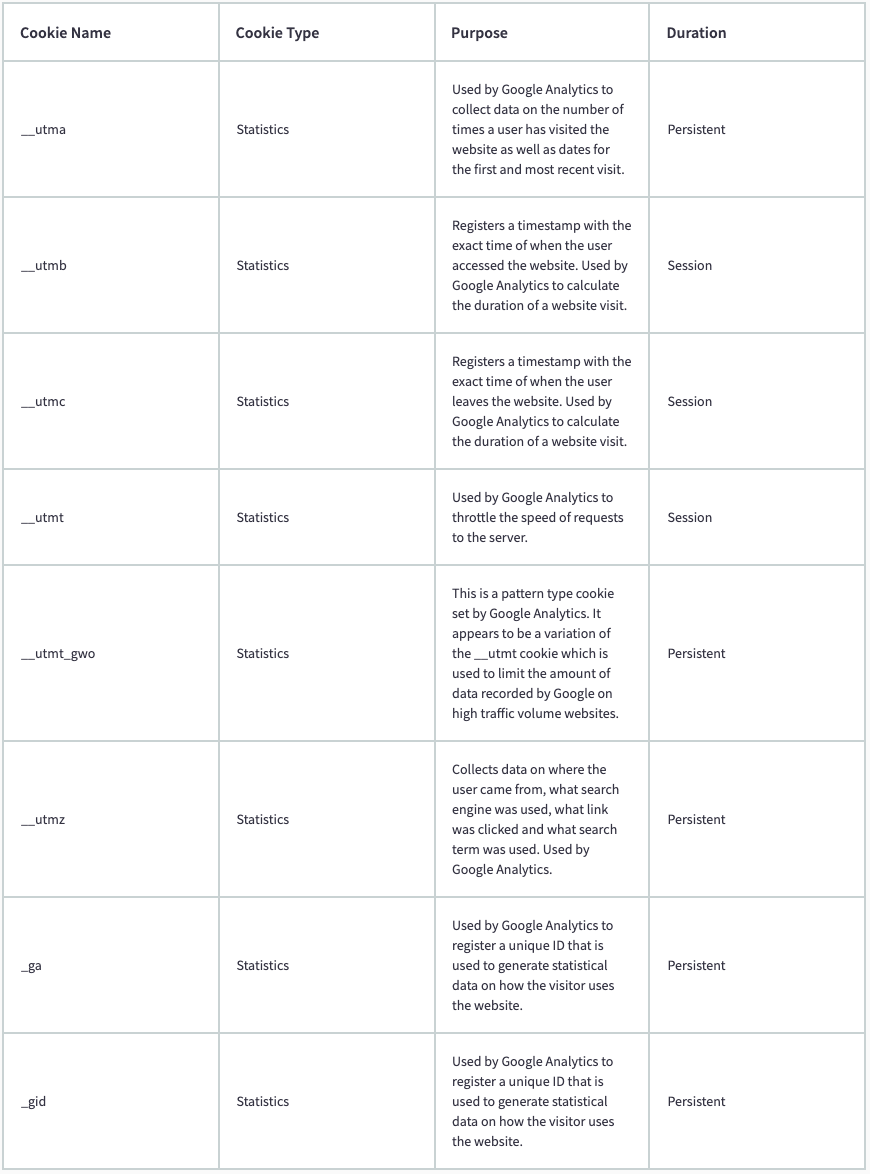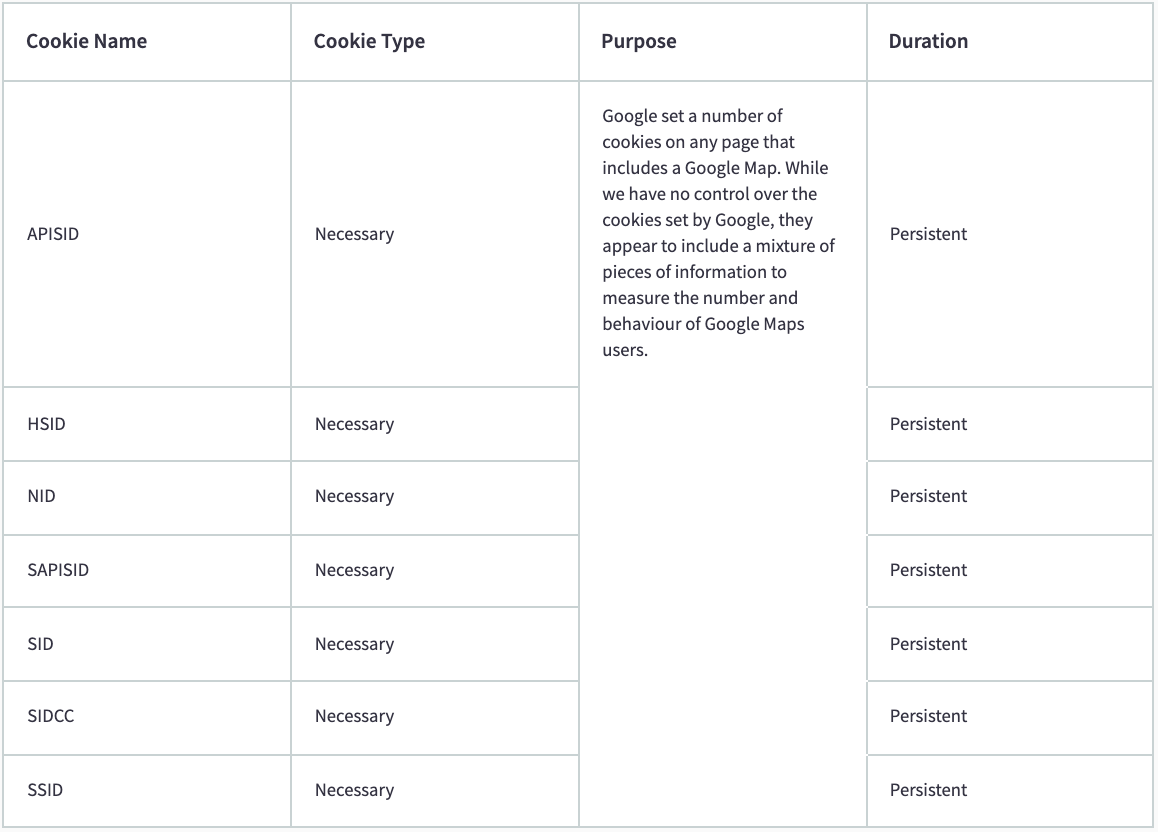 Third party cookies
You can restrict or block cookies which are set during your use of the website by changing your browser's settings. Some pages and features may not work if you completely disable cookies, but many third party cookies can be safely blocked.
Check information in your browser's help section for specific instructions on how to manage cookies. Alternatively, more information on the use of cookies can be found on the website
www.allaboutcookies.org
Update
We reserve the right to modify this cookie policy from time to time. It is your responsibility to regularly verify whether you have read and consented to the latest version of the applicable cookie policy.
This Cookie Policy was last updated on 05/18/2018