Ready for 2023 to be your best year yet?
Turn your big ambitions into bite-sized, achievable daily habits.
Join our community and receive:

✓ weekly and monthly interactive workshops
✓ members-only content
✓ an exclusive network of like-minded high-achievers
Belong to a community that supports you with life-changing tools to: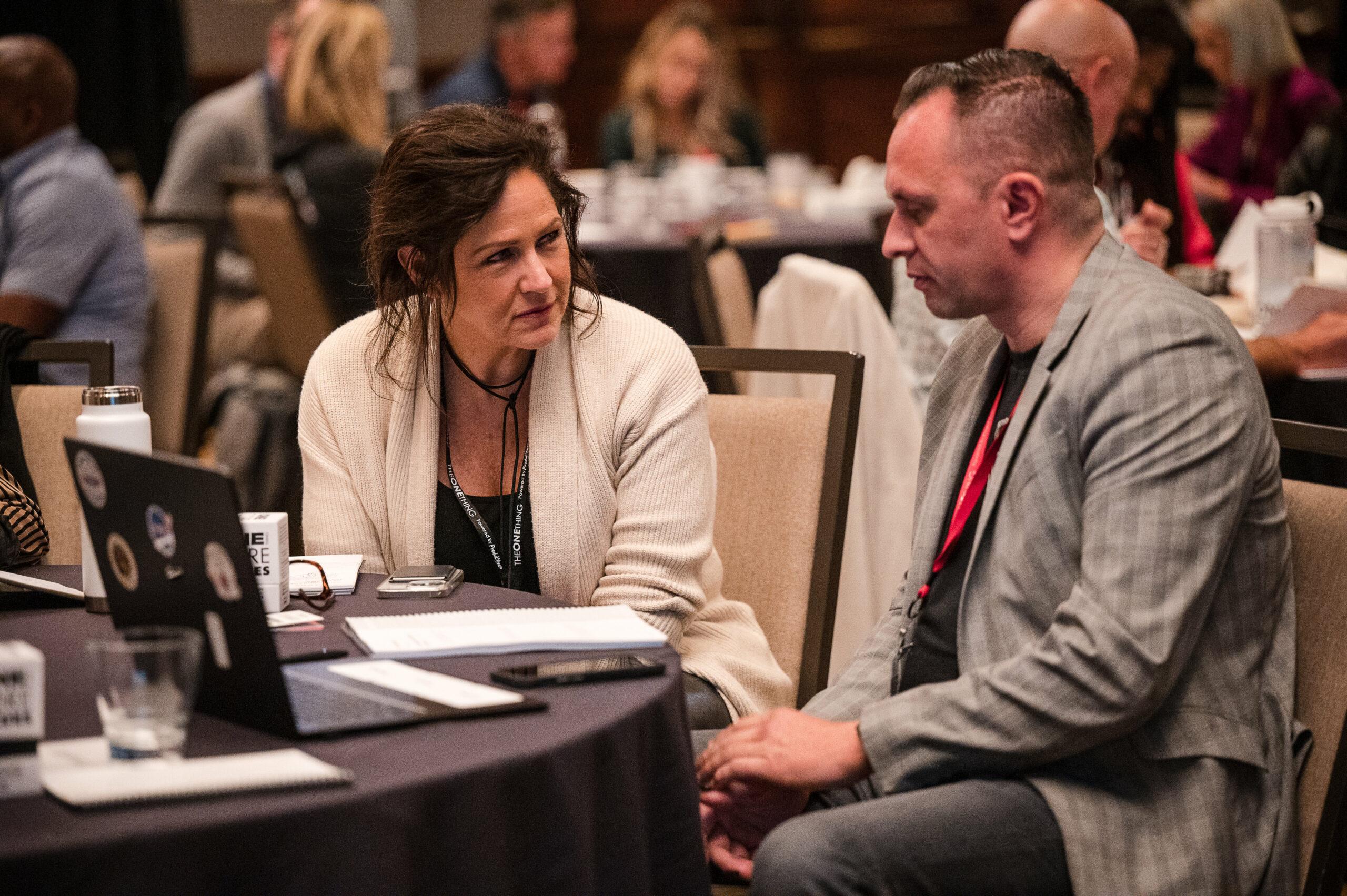 Develop a Relationship with Your Goals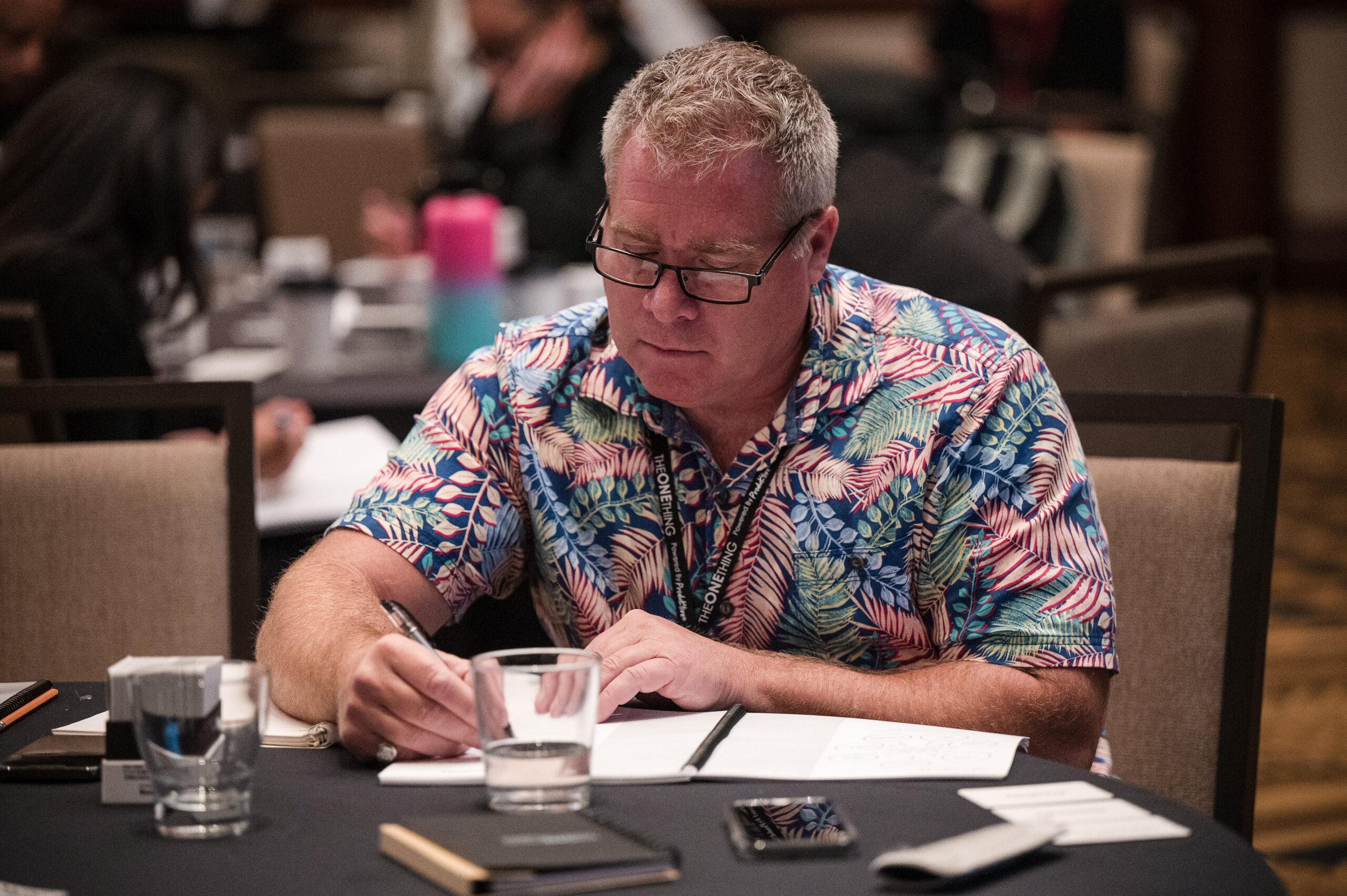 Create Powerful, Successful Habits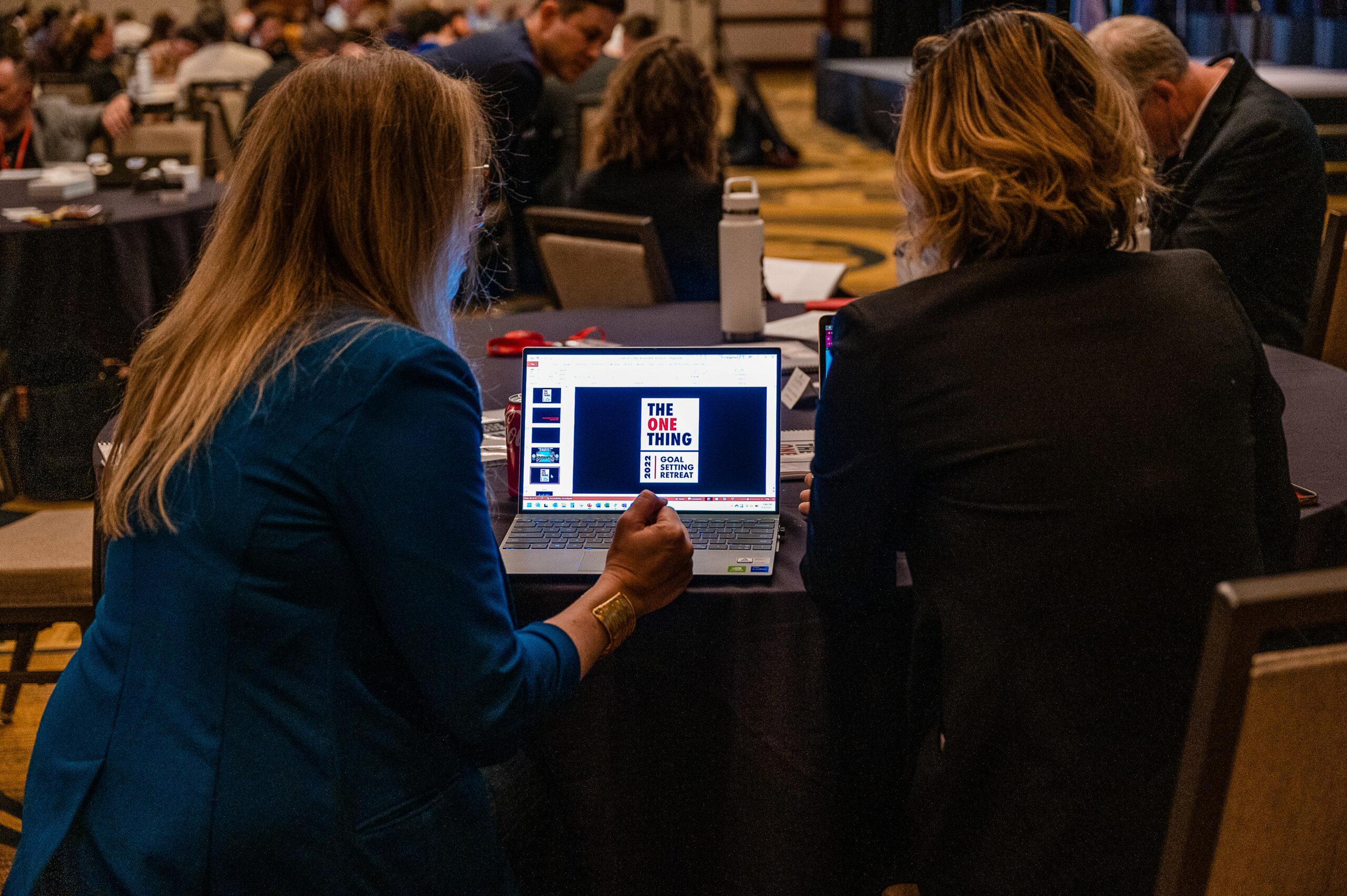 Build a Roadmap for Success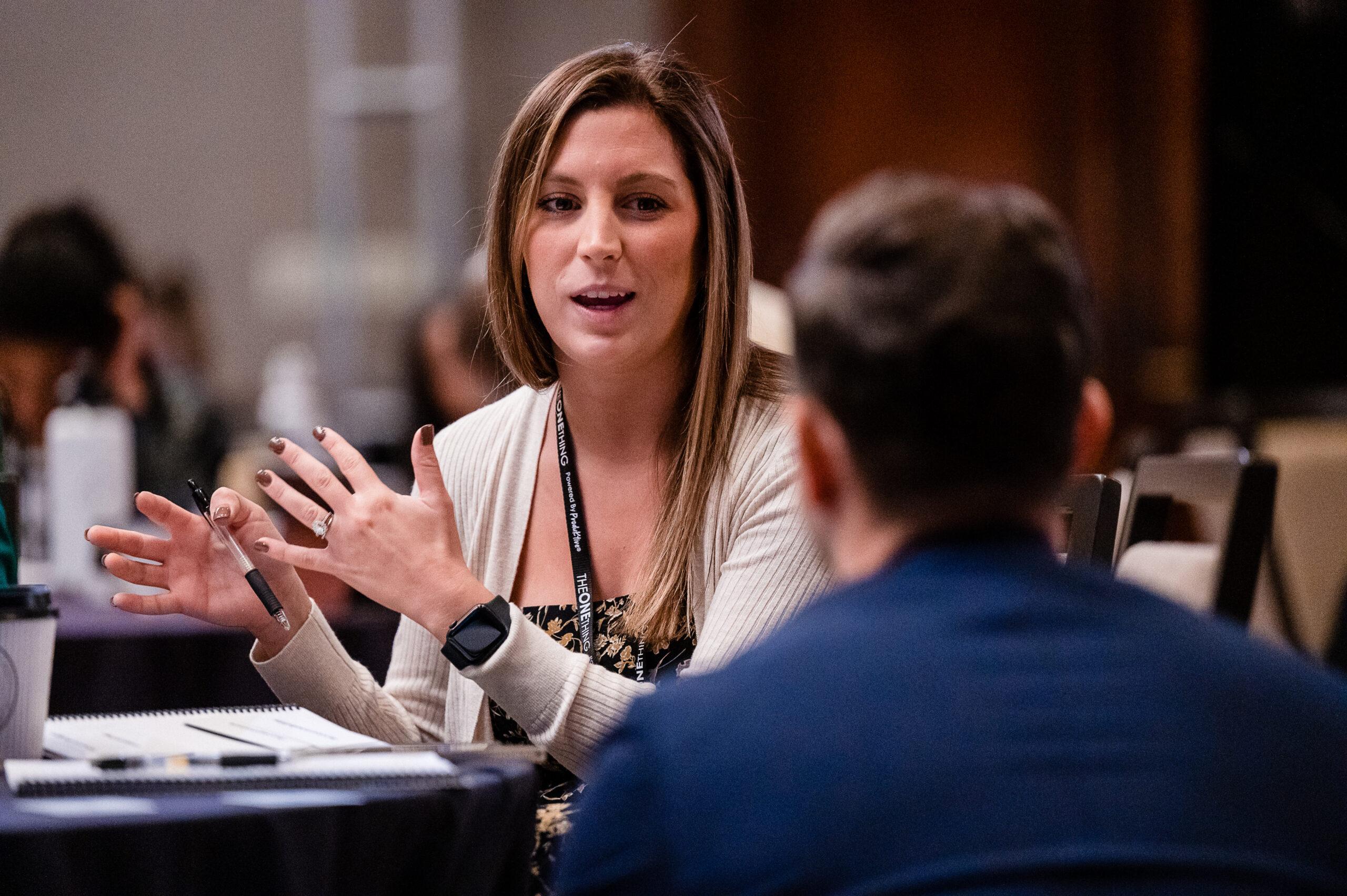 Connect with Like-Minded Goal Setters
Our coaches guide you to take your
big ambitions

and break them down into

manageable goals and activities

, with regular adjustments along the way so that you can progress towards the full achievement of your goals.
Here's how…
Inside Our Goal Achiever Membership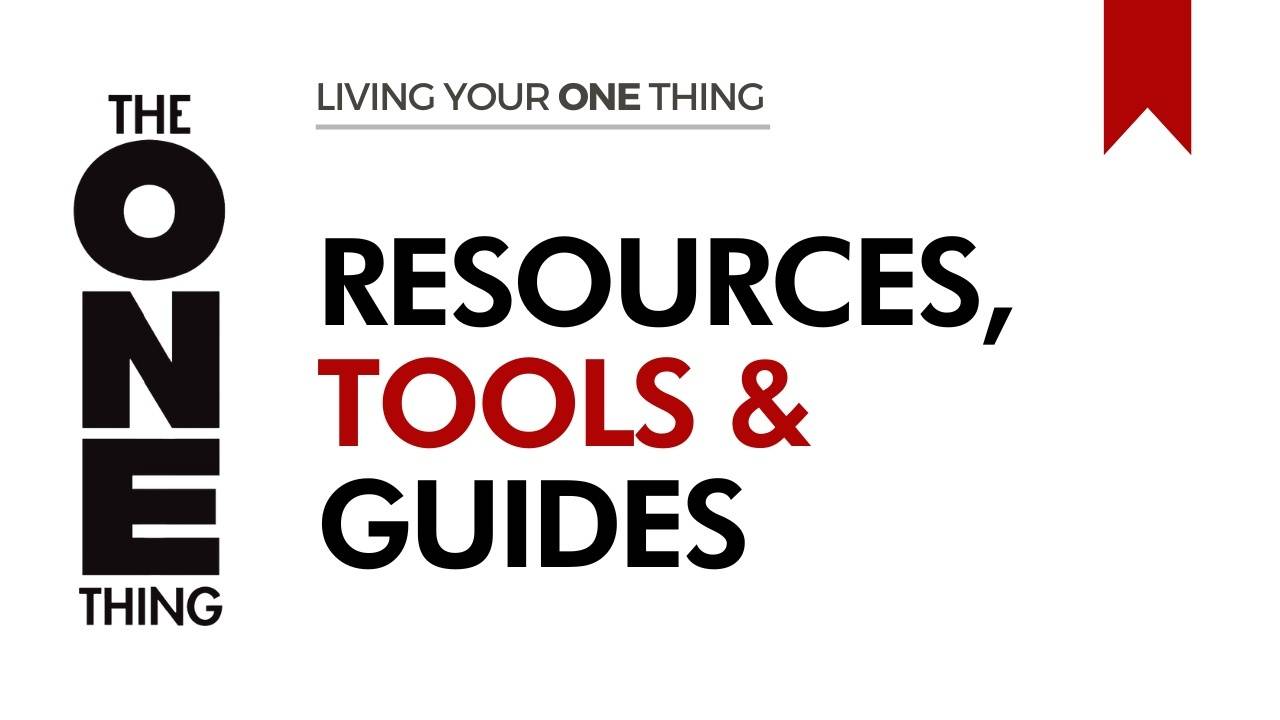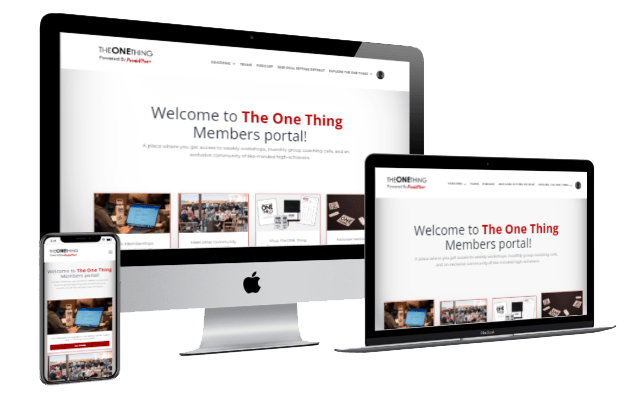 Full Access to Our Entire Course Library
You'll get full access to our library of courses that are filled with engaging videos led by our experienced coaches that you can complete at your own pace.
Our course library will teach you how to:
Identify your core values
Understand the principles of The One Thing
Cast a vision for your future
Build your one-page plan
Create your accountability tool
Form supportive habits
Time block your priorities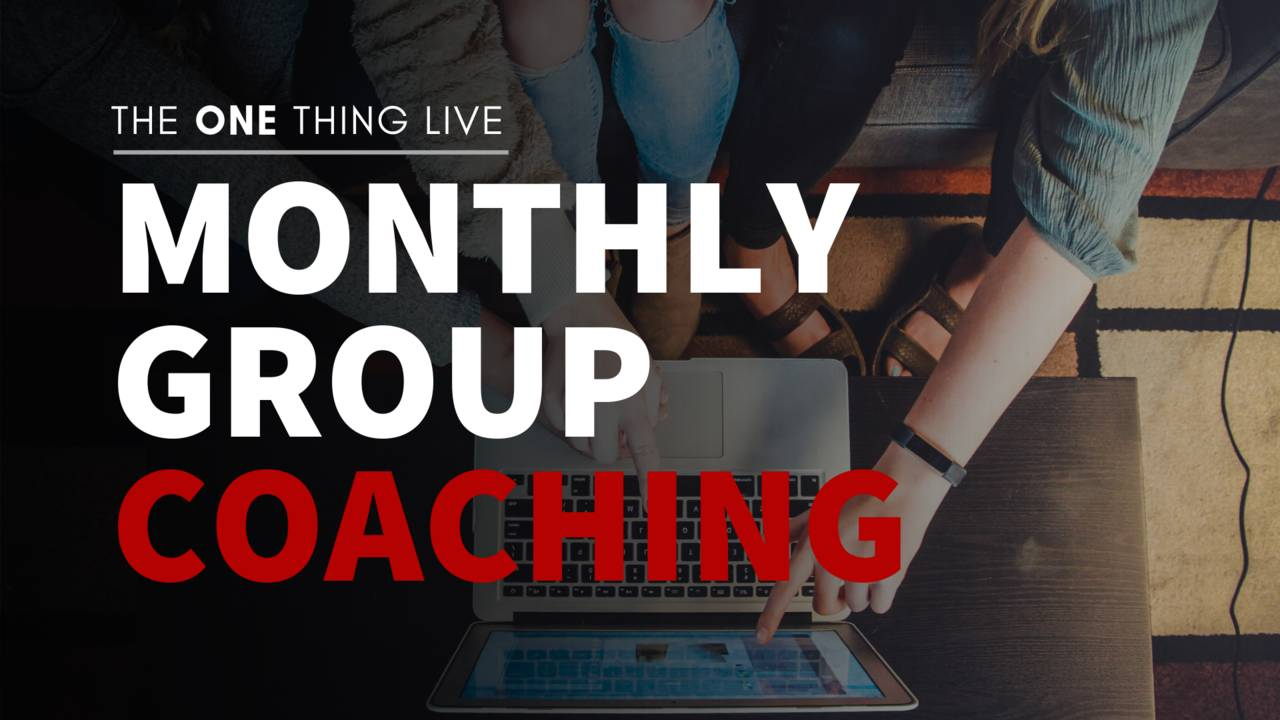 LIVE Monthly Group Coaching Calls
Are you frustrated with setting goals and not being able to achieve them?
Join us every month for our eye-opening group coaching sessions! As you change the way you view, set, and achieve your goals, there are some common challenges that arise. Here we share best practices for these challenges so you can remain on track to achieving your goals.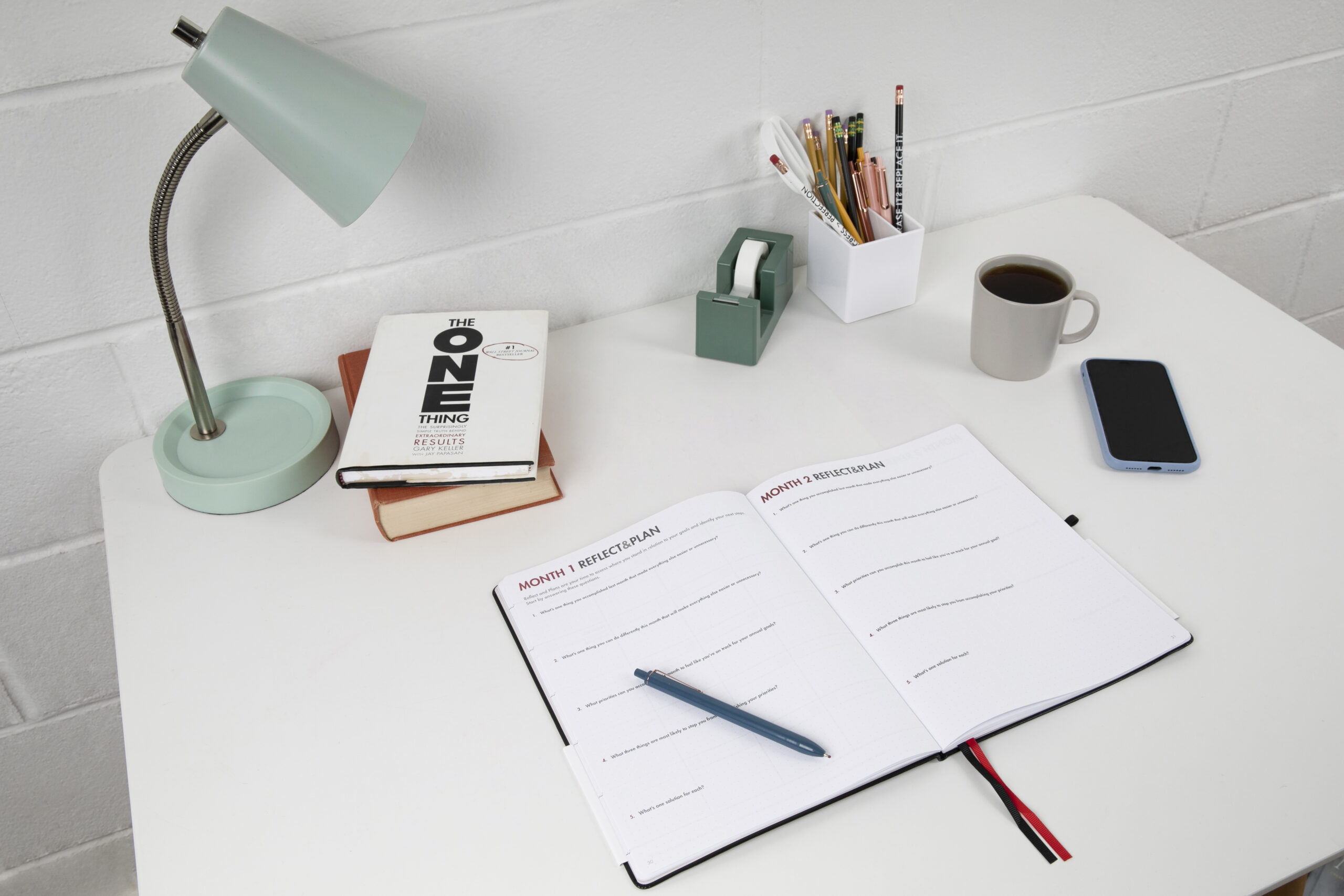 Forming Your Habits Challenges
Is it difficult for you to hold yourself accountable to your goals?
We challenge you to create new habits! We encourage our members to engage in the process of forming powerful habits to support achieving their goals.
What will you achieve by completing these challenges?
You will form a new habit over a 66-day period in alignment with a goal you have identified for the year or a subsequent milestone to achieving that goal.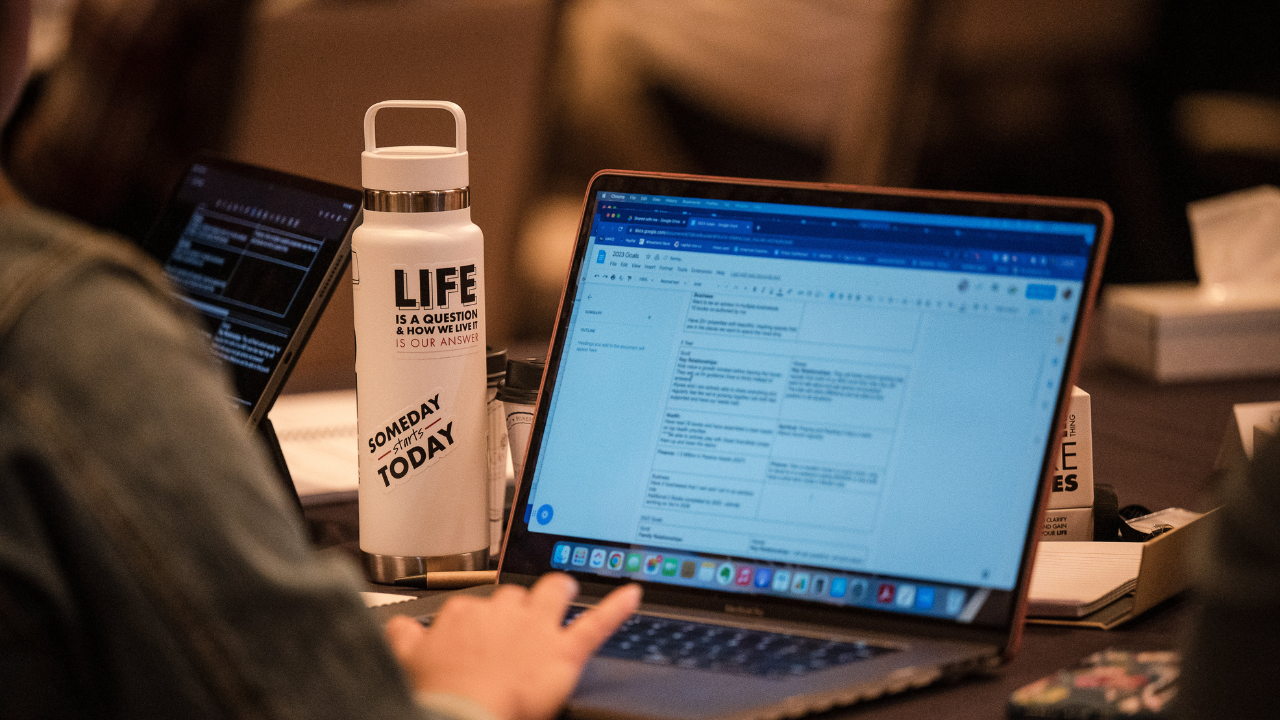 Member-Only Exclusive Emails
ProduKtive community members receive exclusive content straight to their inboxes every month. We provide self-guided exercises and information to keep goal achievement top of mind throughout the year.
You will establish a monthly routine of self-reflection to support your goal achievement.
You will receive consistent resources to continue developing a relationship with your goals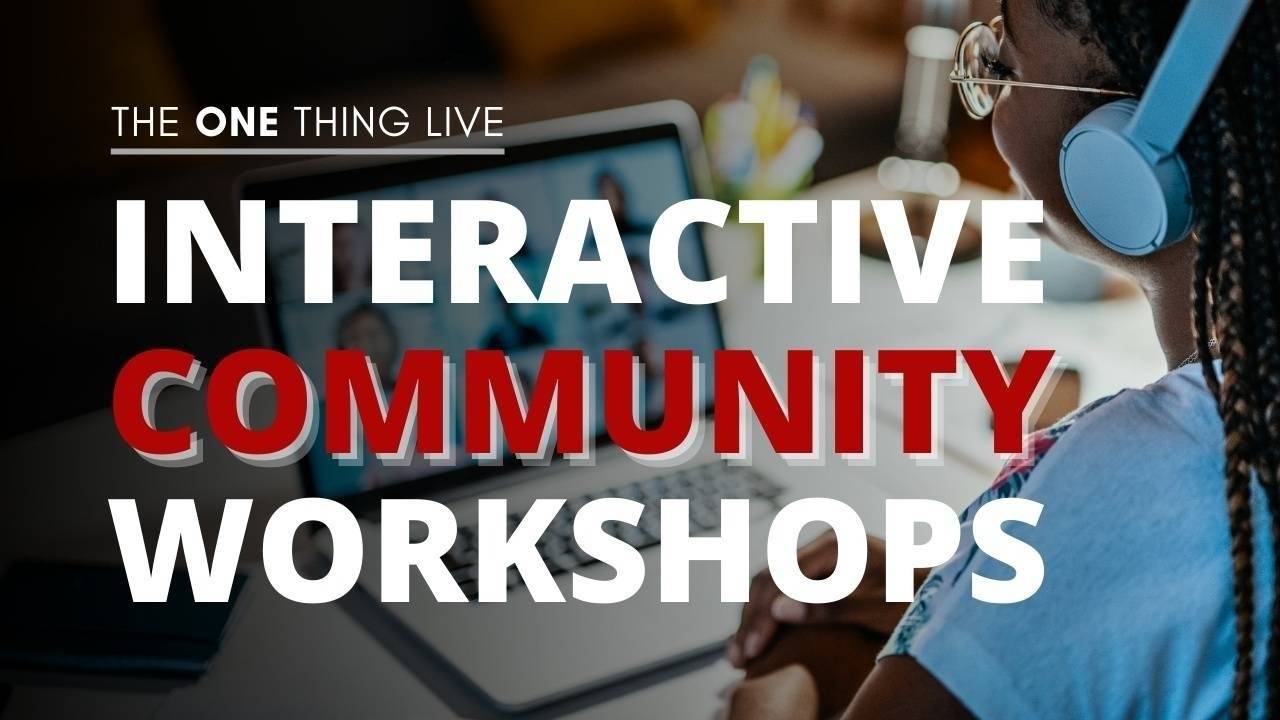 One-Hour Weekly Community Connects
Come together with other members of The One Thing community, every week for an hour!
One-to-one goal-sharing and accountability conversations with other high achievers
A refined plan that will determine your actions throughout the week to achieve your monthly and yearly goals
Enhance the skillset of breaking down complex goals into weekly steps (go from outcome to action!)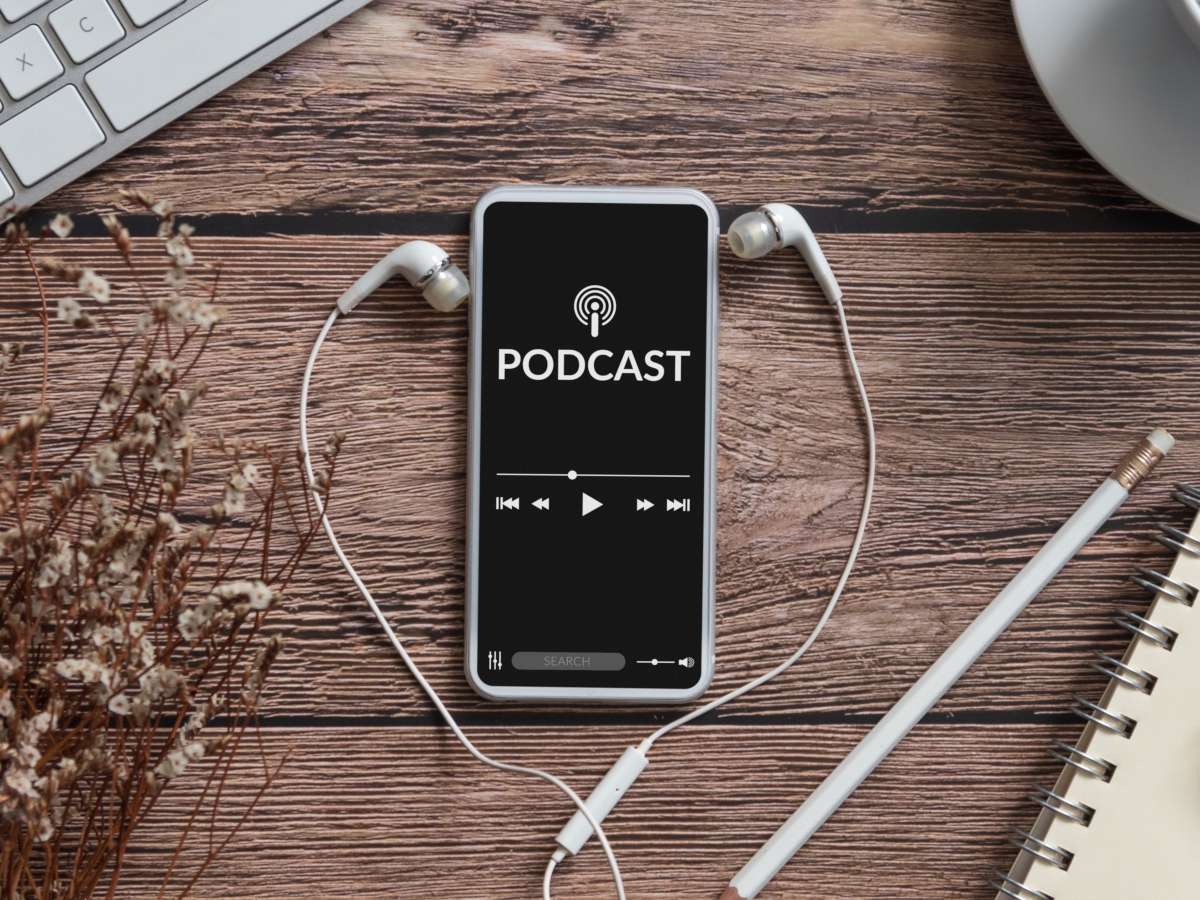 Be ProduKtive Podcast Episodes
Get your weekly dose of motivation, insight, connectivity, and guidance to live the ProduKtive approach! This is a member-exclusive podcast that offers a more in-depth look at the ProduKtive approach.
You will learn and understand different ways to implement the Produktive approach.
You will find motivation, inspiration, and content that connects to the current theme for the month.
Gain a fresh perspective on how to maintain a relationship with your goals.
Connect relevant topics or solutions to common challenges to the ProduKtive approach.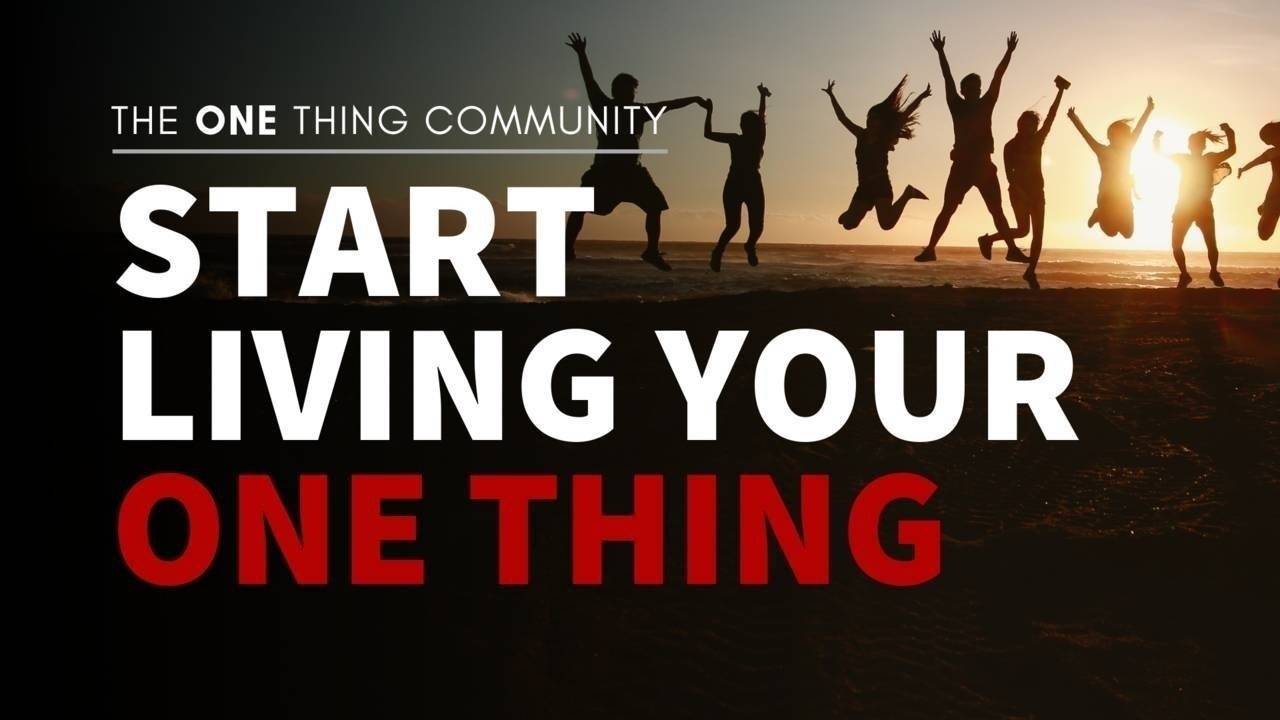 Create Your One-Year Plan with Foundations Bootcamp
Whether you are a new member or a long-standing member who needs a refresh on their knowledge, Bootcamp is for you! 
You will understand how purpose and core values fit into goal setting while creating powerful goals to work toward during your 12-month goal achievement process!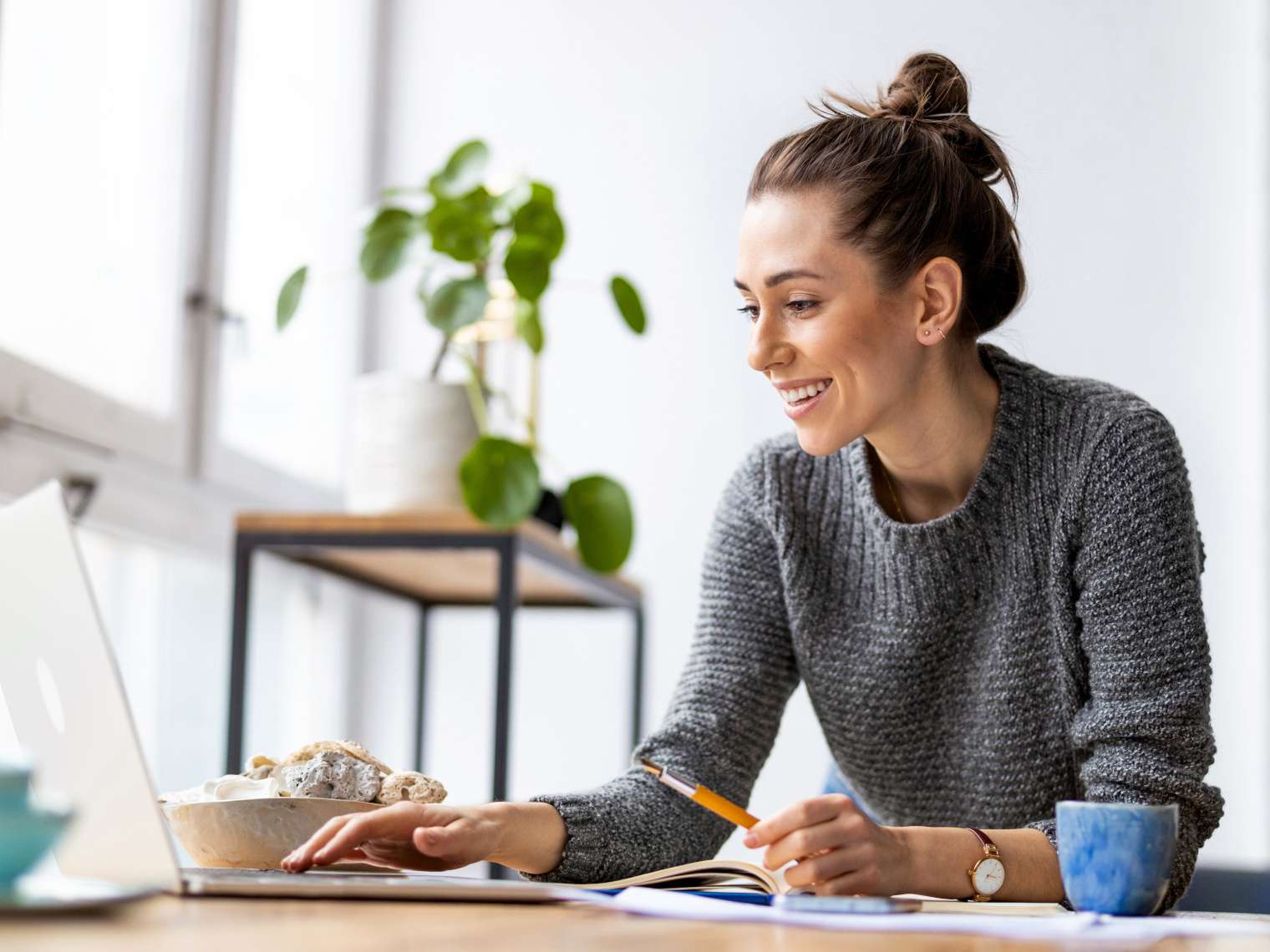 4-Part ProduKtive Approach Workshop Series
Join us for this 4-part workshop series that follows the progression of goal achievement over the course of 12 months. They include live discussions, thought-provoking content and exercises, and much more!
Learn to set powerful goals and follow a goal achievement process to be successful at the end of the year.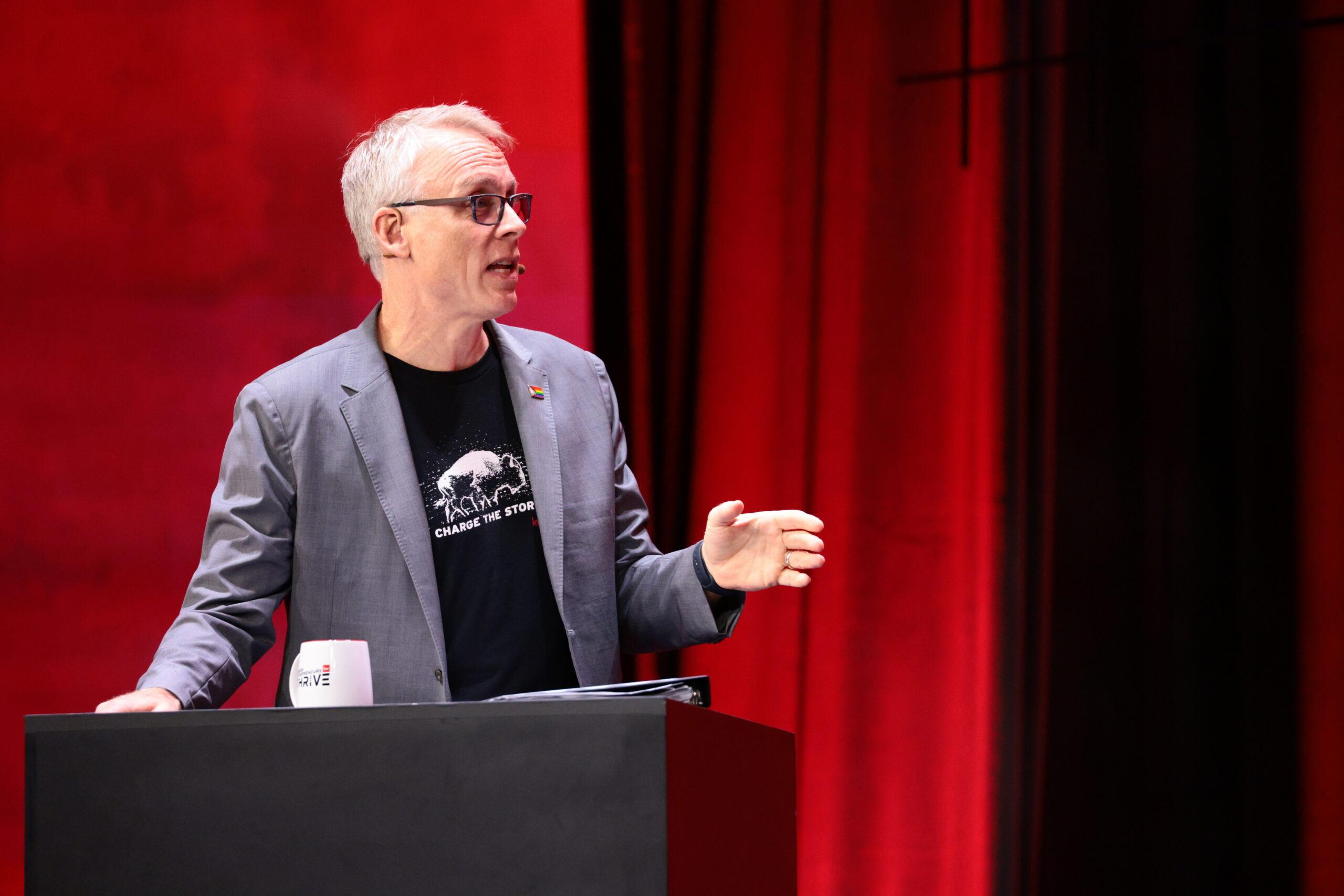 2022 & 2023 Goal Setting Retreat Replays
Get an inside look at our event of the year with over 12 hours of video replays! Hosted by the co-author of The ONE Thing book Jay Papasan and his wife Wendy Papasan. 
Community Member Levels
Where are you on your journey? Select your growth plan below.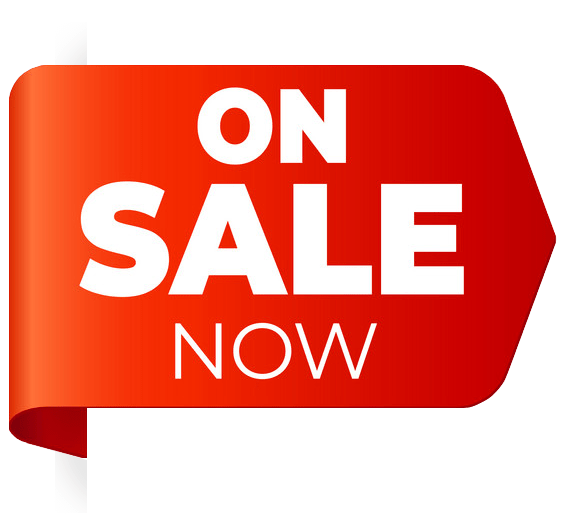 Goal Setter
Access to goal-setting resources and tools in the community center
Forming your Habit Community Challenges to help build successful habits
Free virtual training events focused on The ONE Thing Approach
Member networking platform to connect with other high achievers
Goal Achiever
      Upgrade to our annual subscription and save!
Be ProduKtive Podcast Episodes
Living the ProduKtive Approach 4-part workshop series
Exclusive Goal Achiever monthly content
Access to The Foundations Bootcamp
Community Connect virtual networking events
Access to on-demand courses led by experienced coaches
Exclusive community access
Live Monthly Group Coaching
Forming Your Habit Community Challenges to help build successful habits
"Living Your ONE Thing unleashes your ability to achieve what you want most out of life personally and professionally. I've discovered how to dream big and gives myself the permission and the tools to go after it."
"Just had one of the most intentional and productive quarters of my life. Started a marketing push for my business that I've put off for years, bought a multifamily rental that matched my financial criteria, and my relationship with my partner is better than ever!
"I joined the community overwhelmed and struggling to do EVERYTHING. I quickly learned that everything doesn't matter equally. I've since become more productive and confidently set big goals because I know I can achieve them."
Kimberly R, ONE Thing Member
Frequently Asked Questions
What is The One Thing Membership?
The One Thing Membership is a community led by coaches who will teach and guide you in transforming the way you view, set, and achieve your goals.
How often is live coaching and workshops?
We offer live coaching and workshops weekly! All sessions are recorded and members receive free access to the replays.
What if I try membership and decide it's not for me?
We want you to feel comfortable with your decision which is why we are offering you a 30-day money-back guarantee! We know life can get in the way and we want you to have plenty of time to experience the benefits this community can bring to your life.
If at any point during your first 30 days you decide this is not a fit, you can email us at mastery@the1thing.com or navigate to your account settings and click "Billing," then "Cancel Subscription."
Please note, refunds will not be provided after 30 days.
Are there replays?
Yes! All of our member levels receive access to any live session recordings. 
If I want more advanced training, what are my options?
Becoming a member is a great way to begin establishing a relationship with your goals. Once you've established habits, you may find yourself asking for more. Many of our members have gone on to:
Get one-on-one coaching.
Attend our in-person events like the 2023 Goal Setting Retreat.
Bring the ProduKtive Approach to their organization with team training and workshops.
For more information, email mastery@the1thing.com.