Achieve More in Less Time
(With Less Stress)
Get clarity on what matters. Set big goals.
Form habits to decide your future.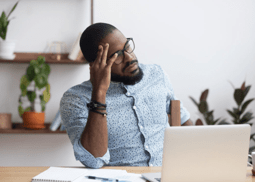 You want fewer distractions and less on your plate.

The daily barrage of e-mails, texts, tweets, messages, and meetings distract you and stress you out.

The simultaneous demands of work and family are taking a toll.
And what's the cost? Second-rate work, missed deadlines, smaller paychecks, fewer promotions — and lots of stress.

You want more productivity from your work.

More income for a better lifestyle.

You want more satisfaction from life, and more time for yourself, your family, and your friends.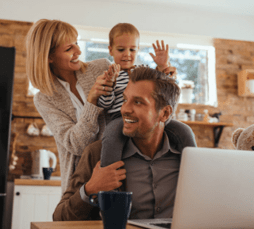 NOW YOU CAN HAVE BOTH ― LESS AND MORE.
When you join the Living your ONE Thing Community, you'll learn to:
Cut through the clutter
Achieve better results in less time
Build momentum toward your goals
Dial down the stress
Overcome that overwhelmed feeling
Revive your energy
Stay on track
Prioritize what matters most to you
Start today so you can achieve extraordinary results in every area of your life.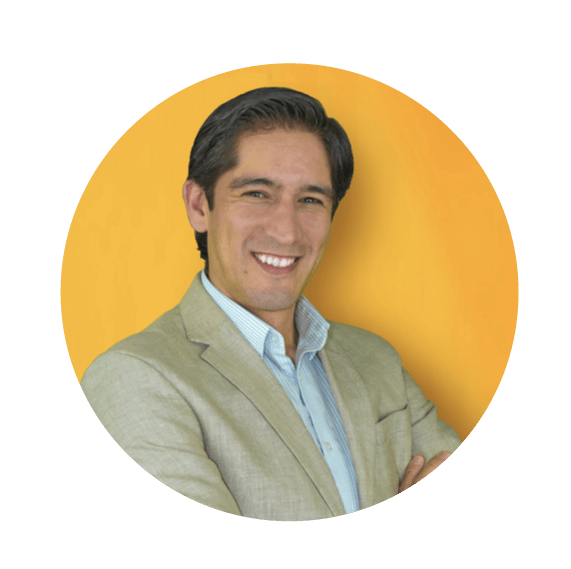 "My habit "Don't watch TV at home alone" gave me 12-15 hours per week, meaning more time to spend with my family, more time to read, more time to be with my wife, more time to sleep early. I don't think I will ever watch TV again alone in my life!!!"
Rodrigo Mendieta
Get training to help you succeed in every area of your life: 
Form powerful habits that decide your future
Set big goals as an individual or a couple
Identify your core values to clarify your purpose and gain direction for your life
Gain clarity on your priorities so you focus on what matters most
Learn how to time block so your calendar matches your priorities (and not everyone else's)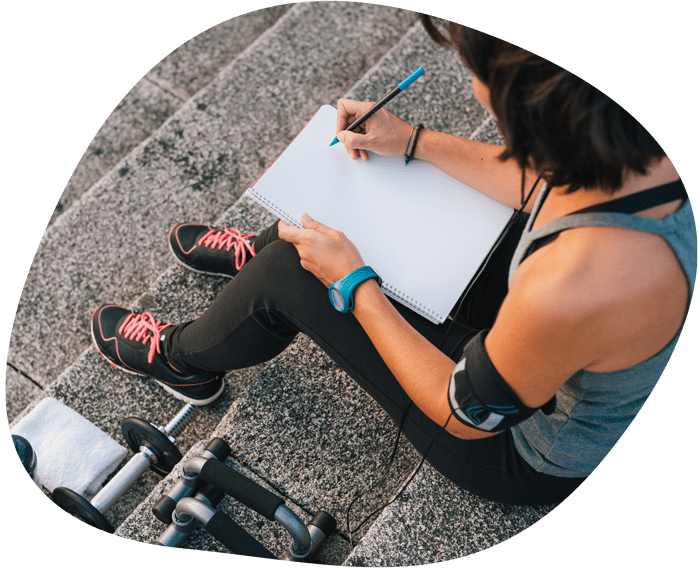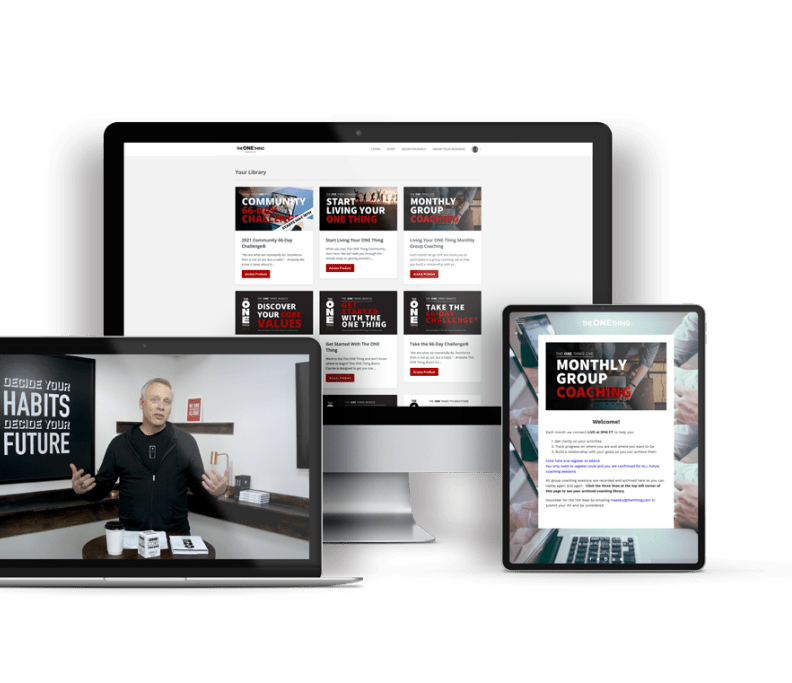 Here's what's included in your annual Living Your ONE Thing membership:

FREE virtual general admission ticket to our annual Goal Setting Retreat every November

Private community of high-achievers to support your goals

Exclusive members-only email

An accountability group with like-minded high-achievers to form habits that stick

Live productivity training and group coaching sessions several times a month to help you live The ONE Thing at a higher level

$25 per month (billed annually $299)
Not ready to begin your journey for the year? Start with month-to-month.

A limited online library of on-demand productivity and goal setting resources

Private community of high-achievers to support your goals

Exclusive members-only email

An accountability group with like-minded high-achievers to form habits that stick

Live productivity training and group coaching sessions several times a month to help you live The ONE Thing at a higher level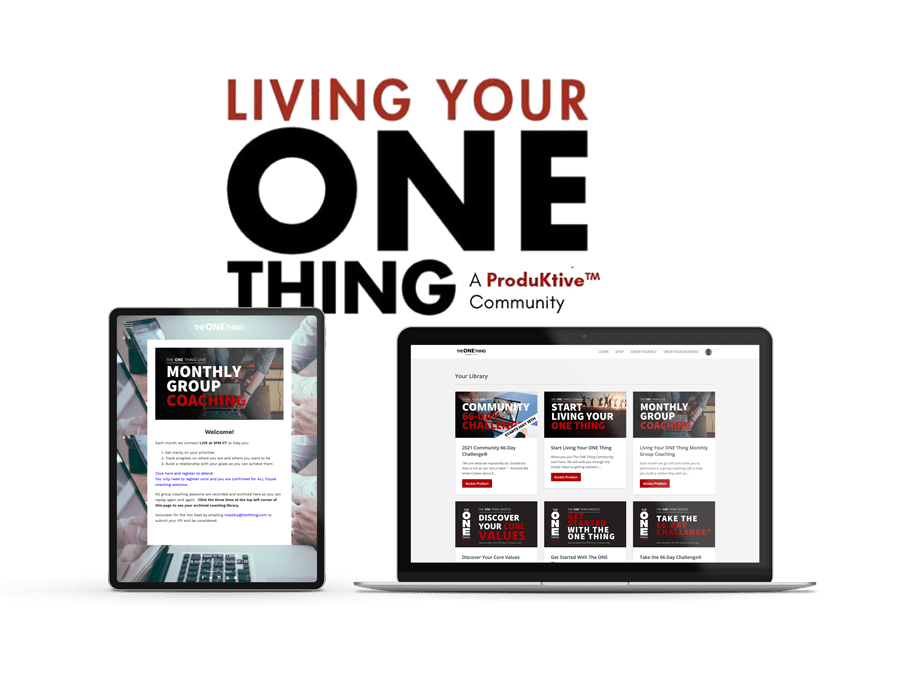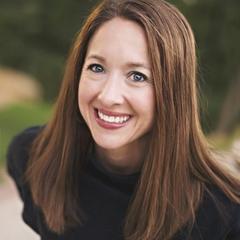 "I joined the community overwhelmed and struggling to do EVERYTHING. I quickly learned that everything doesn't matter equally. I've since become more productive and confidently set big goals because I know I can achieve them."
Kimberly Reeves
Living Your ONE Thing Member Since September 2017
3 Simple Steps to Get Started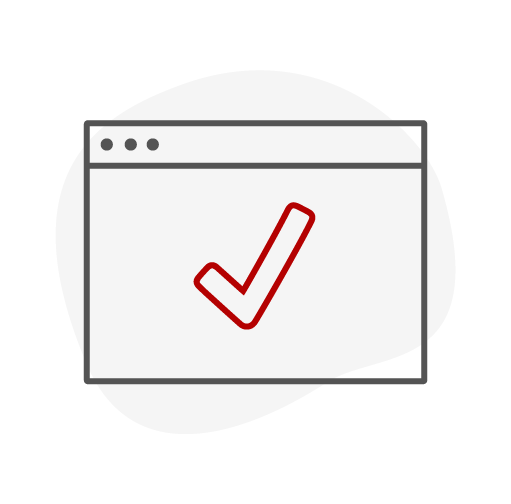 1. Sign Up and Create Your Account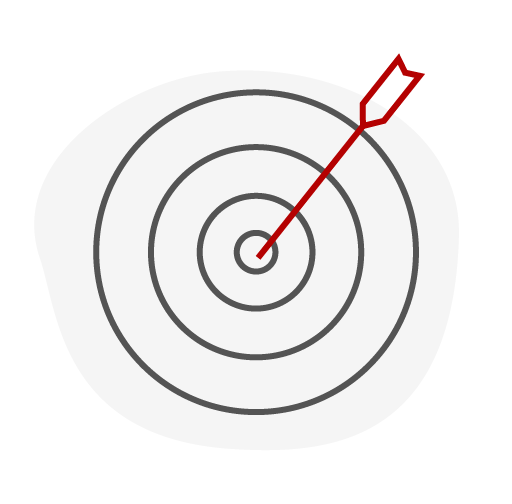 2. Identify ONE Thing You Want to Achieve First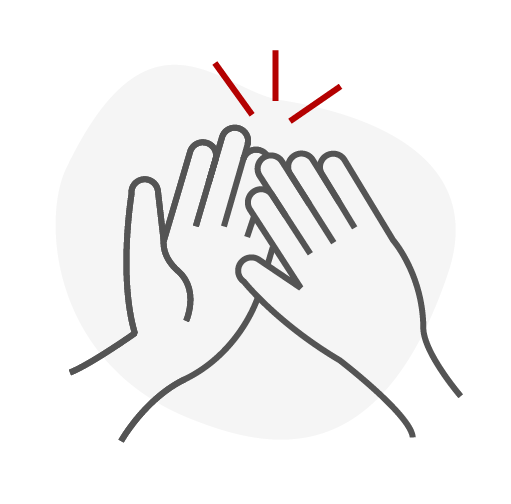 3. Check your email for instructions to connect with your community and time block upcoming trainings
Need additional guidance or support? Email us at mastery@the1thing.com
Frequently Asked Questions
How do I get the most out of my training?
Thing BIG and go small! Think big about what will be possible when you live these principles, and go small by narrowing your focus down to the ONE thing you can do that would make everything else easier or unnecessary.
This means start with ONE training, and make a commitment to implementing it (rather than trying to consume everything). Making incremental progress is far more important than perfection.
Know that you will stumble along the way. This is part of the journey and why our member gain access to a community that can support them. If you ever need help, go there!
If you have questions or just need a pep talk, email us at mastery@the1thing.com or give us a call 512.439.8872.
What is the difference between monthly and annual membership?
Being a member is all about having a relationship with your goals and belonging to a community that supports you along the way.
As a Monthly Member, you will get access to a limited number of foundational courses that help you build a relationship with your goals. Then your journey continues inside the members-only community and through our monthly group coaching calls.
As an Annual Member you will receive everything the monthly members receive, as well as access to every other foundational course we create.
These courses will support you with specific strategies and tools to live The ONE Thing.
We will continue to add to this library overtime based on the needs of our members. It's ONE way we bring value to our annual members.
What if I try membership and decide it's not for me?
We want you to feel comfortable with your decision which is why we are offering you a 90-day money back guarantee!
Here's why… We know life can get in the way and we want you to have plenty of time to experience the benefits this community can bring to your life.
If at any point in your first 90 days you decide this is not a fit, just go to your account settings and click "Billing," then "Cancel Subscription."
Then email us at mastery@the1thing.com to let us know you'd like a refund and we will refund your entire investment, no questions asked.
What does "live group coaching sessions" mean?
Each month our members can participate in a LIVE Group Coaching Call where we will dive deep on the 411 to ensure you're clear on your priorities for the month.
This is your chance to interact with one of our trainers, get real time coaching to ensure you  stay on track with your goals, and get your questions answered.
Many of our members share these calls are one of their favorite things about being in this community.
Calls usually take place on a Monday @ 3pm central time.
They will be recorded and saved to your personal training page so you can access them anytime.
If I want more advanced training, what are my options?
Becoming a member is a great way to begin establishing a relationship with your goals.
Once you've got habits solidified around that, you may find yourself asking for more.
Many of our members have gone on to:
Get a ONE Thing Coach
Attend our In-Person Events like the Goal Setting Retreat and RESET retreat.
Become a ONE Thing Coach or Trainer!
Bring The ONE Thing to their organization through our corporate trainings
All information on these can be found at www.the1thing.com/training
Want to live The ONE Thing in Your Organization?
Group rates are available to help you implement The ONE Thing principles with your team or organization.