Join us for a 2-Day Virtual or In-Person Goal Setting Workshop
*Recording Available until December 31, 2021.
YOU KNOW YOU ARE
MEANT FOR MORE.
You're at a pivotal point in your life when you realize you're working hard, but your life isn't improving.
The longing of something more is your signal it's time to create a new plan. You have the choice: either accept your life as it is today or create a simple plan to finally break free from your current patterns.
Living a life of purpose starts with goal setting with the person you do life with. That's what makes this event so powerful and effective.
OUR PROVEN SYSTEM WILL HELP YOU
EXPAND YOUR LIFE
Extraordinary results are possible when you're living in alignment with the person you do life with. You'll strengthen your life and prioritize what matters most!
Define your top core values with confidence and ease.
Cast a Long-Term Vision For Your Life
Decide your goals for the next 10 years, 5 years, and 1 year.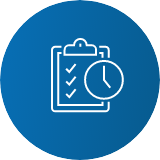 Create a Simple Plan To Stay on Track
Learn how to plan your calendar to achieve your goals!
Have you joined us for our annual Goal Setting Retreat? Many attendees choose to come every year as part of their annual ritual to achieve extraordinary goals.
Here's what they have to say:
"We're aligned for
the first time ever!"
"Put me on the journey to
where I wanted to be."
"To have the coaching along
the way makes it so worth it."
"If you're thinking about coming
to Goal Setting Retreat, definitely
come! It will change your life! "