A 2-Day Virtual or In-Person Goal Setting Workshop Designed for Couples
Goal Setting Can Feel
Overwhelming on Your Own.
Every year you write what you want to accomplish. Unfortunately, your habits, busy calendar, and every day distractions keep you from achieving your goals.
The truth is: setting goals by yourself is hard work. That's why we created this unique goal setting experience designed for couples.
When you learn the proven system to actually accomplish your goals with the person you do life with, you have a better chance of living aligned and accomplishing what matters most together.
What could happen if you
and your partner are
aligned on your goals?
Extraordinary results are possible when you're living in alignment with the person you do life with. You'll strengthen your life and prioritize what matters most!
Our Proven System Will Change Your Life
You're only two days away from understanding how to cast a vision for your life together. We can help you create a simple plan to invest your time to achieve extraordinary results.
Discover Your Core Values
Define your top core values with confidence and ease.
Cast a Long-Term Vision For Your Life
Decide your goals for the next 10 years, 5 years, and 1 year.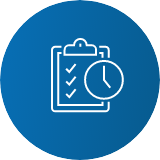 Create a Simple Plan To Stay on Track
Learn how to plan your calendar to achieve your goals!
Can I attend if I'm
not in a relationship?
Absolutely! Goal setting is for everyone.
While this specific event is designed for couples, as an individual attendee you will still leave with values, goals, and action steps through our individual track. We do recommend attending with people you do live with. It could be your friends, peers, or family members. Your results are accelerated when you leave with someone to hold you accountable to the goals you want to achieve!
Many attendees choose to come every year as part of their annual ritual to achieve extraordinary goals.
Here's what they have to say:
"We're aligned for the first time ever!"
"Put me on the journey to where I wanted to be."
"To have the coaching along the way makes it so worth it."
"If you're thinking about coming to Goal Setting Retreat, definitely come! It will change your life! "
Our system is based one of on the highest-rated business books:
The ONE Thing.
Gary Keller knew he had to change the way he thought about time if he was going to live a life without regret.
The decision he made to invest his time, instead of spending it, propelled him to turn Keller Williams into the largest real estate companies in the world. His solution became the inspiration for the book: The ONE Thing: The Surprisingly Simple Truth Behind Extraordinary Results.
Today, the book is one of the highest-rated business books of all time, helping millions of people ditch distractions for a life of freedom.
Now, organizations are using the ProduKtive® system based on The ONE THING to change how every team member invests their time personally and professionally.
How do I get a virtual goal setting ticket for free?
Sign up for an annual membership.
All active ONE Thing Annual Members will automatically get General Admission access to The 2021 Goal Setting Retreat.
In addition with your membership you will get the following:
Ongoing support to accomplish your goals
Access to the entire ONE Thing Foundations Training Library
A community to support your goals
Who is this retreat for?
Great question!
The ONE Thing Goal Setting framework is something that helps you set goals with all the important relationships in your life from your significant other to your business partner.
This one weekend of goal setting will serve all types of goal setters with any goal they have!
What if my plus one is not into goal setting? How do I describe this so they get excited about it?
This is more common than you think… you're not alone! Here are some talking points you can consider sharing:
Everyone of us had our "normal" lives interrupted this year. For some of us it was in bigger ways than others. When change happens, it's an opportunity to consider where we are and where we want to be.
This is an opportunity for you to cast a vision of what you want TOGETHER, and put a plan in place so you are supporting one another versus growing apart.
You don't have to be a "goal-setter" to plan for the future. It's just a conversation designed to help you both better understand what you want.
You don't have to have read The ONE Thing or listened to The ONE Thing Podcast. This will be a supportive environment for you to go on a journey together.
Goal setting is different than therapy. You will have conversations you may never have had before, and you'll be supported by a framework that will guide you through them.
What if we can't make it to the live-streamed Virtual Goal Setting Retreat event? Will we have access to the recorded material?
Being there for the live-streamed retreat will be very special, but the material is just as valuable when you watch the replay.
If you need to time block your retreat on a different week, go for it! The recorded retreats will be available through the end of 2021. Block your retreat when it is convenient for you!
How do I get my VIP Swag Box?
When you purchase your VIP ticket, your swag box will be waiting for you when you arrive in Austin, TX
Is there a refund policy?
If your plans change between now and August 31st and you are unable to attend, we will refund 100% of the investment you make today in your tickets to the retreat. If you cancel prior to 60 days before the event, you will receive a 50% refund of the ticket price. If you cancel less than 60 days before the event you will receive no refund of your ticket price.
If you have any questions, please email us at 
events@the1thing.com
.Becoming a Living Your ONE Thing member is a great way to reinforce productive principles and begin your journey. If you are at all interested in this Goal Setting Retreat experience, become an annual member because they get a General Admission ticket for free. Boomshakalaka!
Many of our members have also gone on to:
Get a ONE Thing Certified
Become a ONE Thing Coach or Trainer!
Bring The ONE Thing to their organization through our corporate training