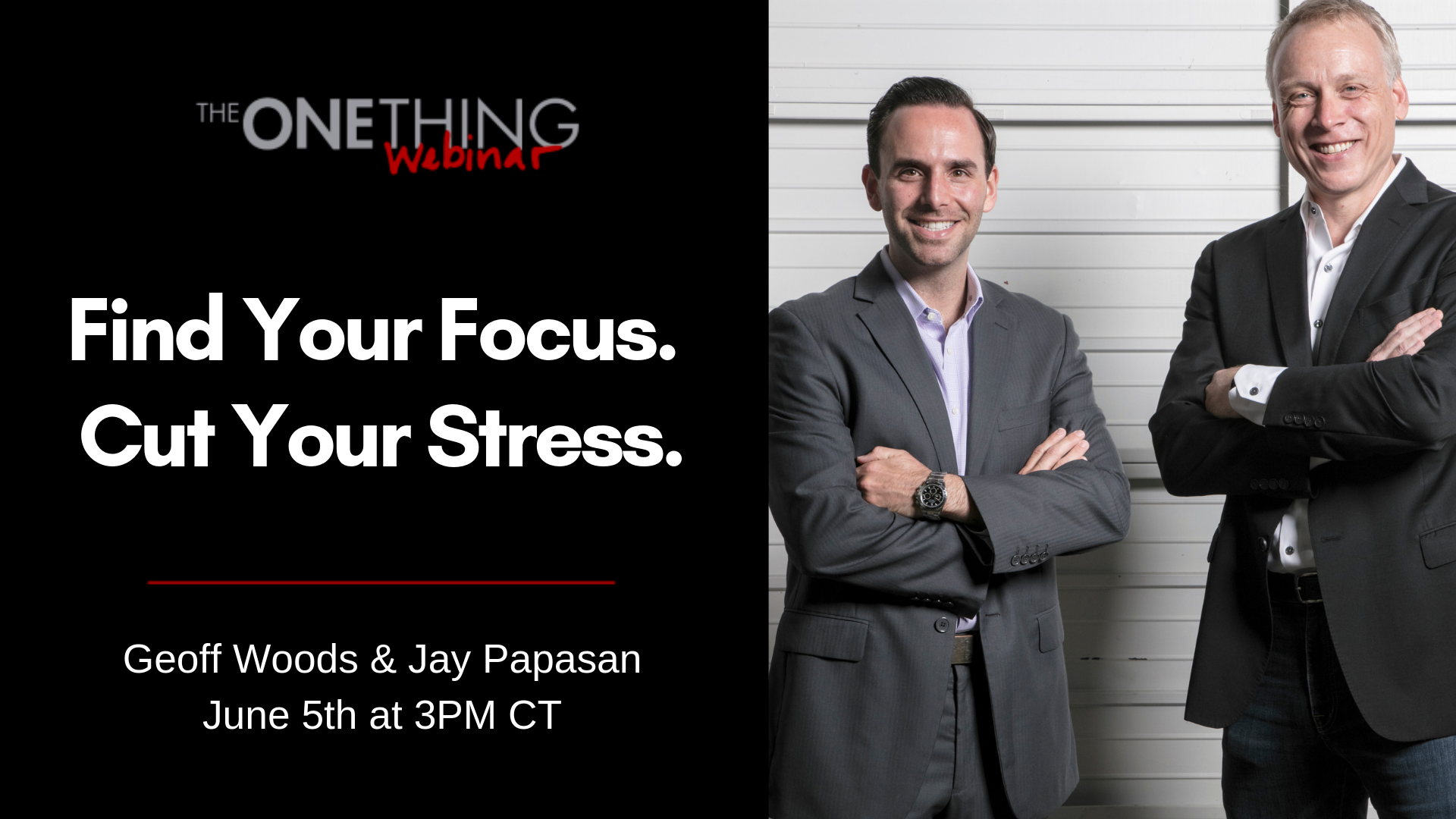 What's the cost when you fall off goal and don't make up the gap?
It's more expensive than you think!
By the middle of the year, most people lose focus on their 2019 goals because they get preoccupied, bogged down, and overwhelmed by the day-to-day stresses of life.
Your goals don't have to be put on hold. There's a better way to get extraordinary results this year, and we're excited to share it with you!
Join us for a FREE live webinar this Wednesday, June 5th at 3PM CT with Jay Papasan and Geoff Woods and get the clarity you need to recapture your goals!