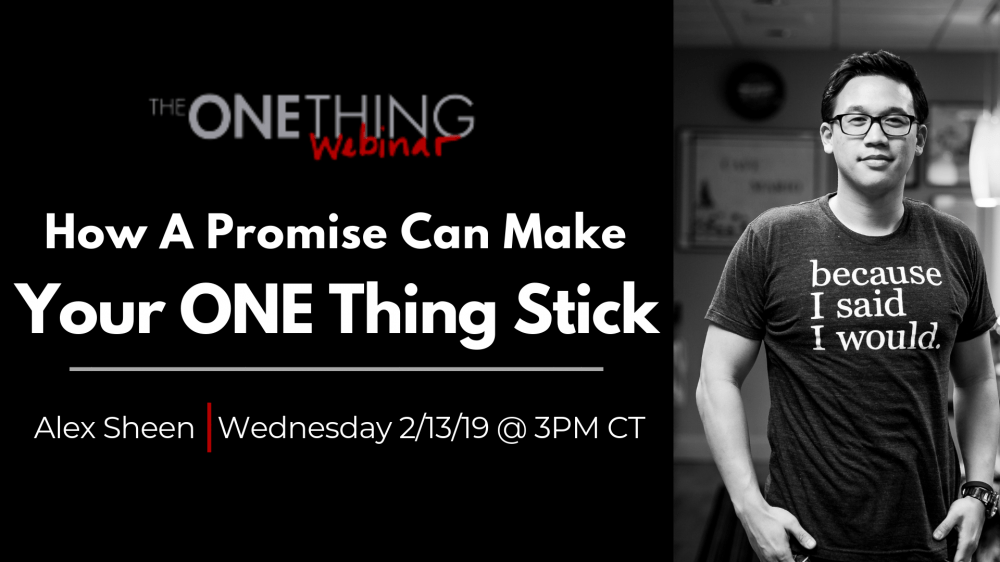 How A Promise Can Make Your ONE Thing Stick
We all make promises constantly. "Yes, I'll be there." "Sure, no problem!" But do we really mean what we are saying? What is the impact of a broken promise? And what happens to a life when a promise is honored?
Alex Sheen, author of the book "Because I said I Would" ignited the international social movement at the forefront of shifting how the world views commitment and accountability.
In this month's webinar, Alex will share useful advice on how to get better at keeping your word and how a promise can make your ONE Thing stick.