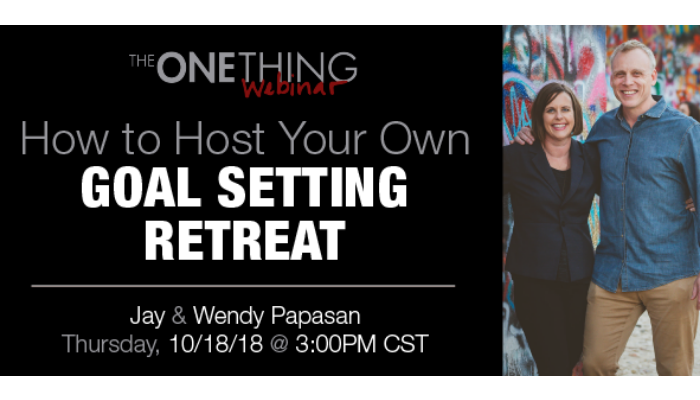 Last year, we interviewed Jay and Wendy Papasan about how they set goals together and the challenges that come up along the way. 

We learned so much from them and their experience as they shared the extraordinary results they've accomplished, the unanticipated goals that surface with time, and the goals they've failed to achieve. 
They continue to be impressed by how effective this framework is for everyone from couples, business partners, teams, individuals, and families!

Looking for a deeper dive? Join us (and the Papasan's) in Austin, Texas Nov. 17-18th for the Couple's Goal Setting Retreat, where you will discover the proven models to set your goals with the people who impact your success the most.
If you can't make it to Austin, get on the wait list for The ONE Thing Couple's Goal Setting Master Course by clicking here.
The resources mentioned in the webinar are included below:
Kick Ass Guide® to Your Couples Goal Setting Retreat