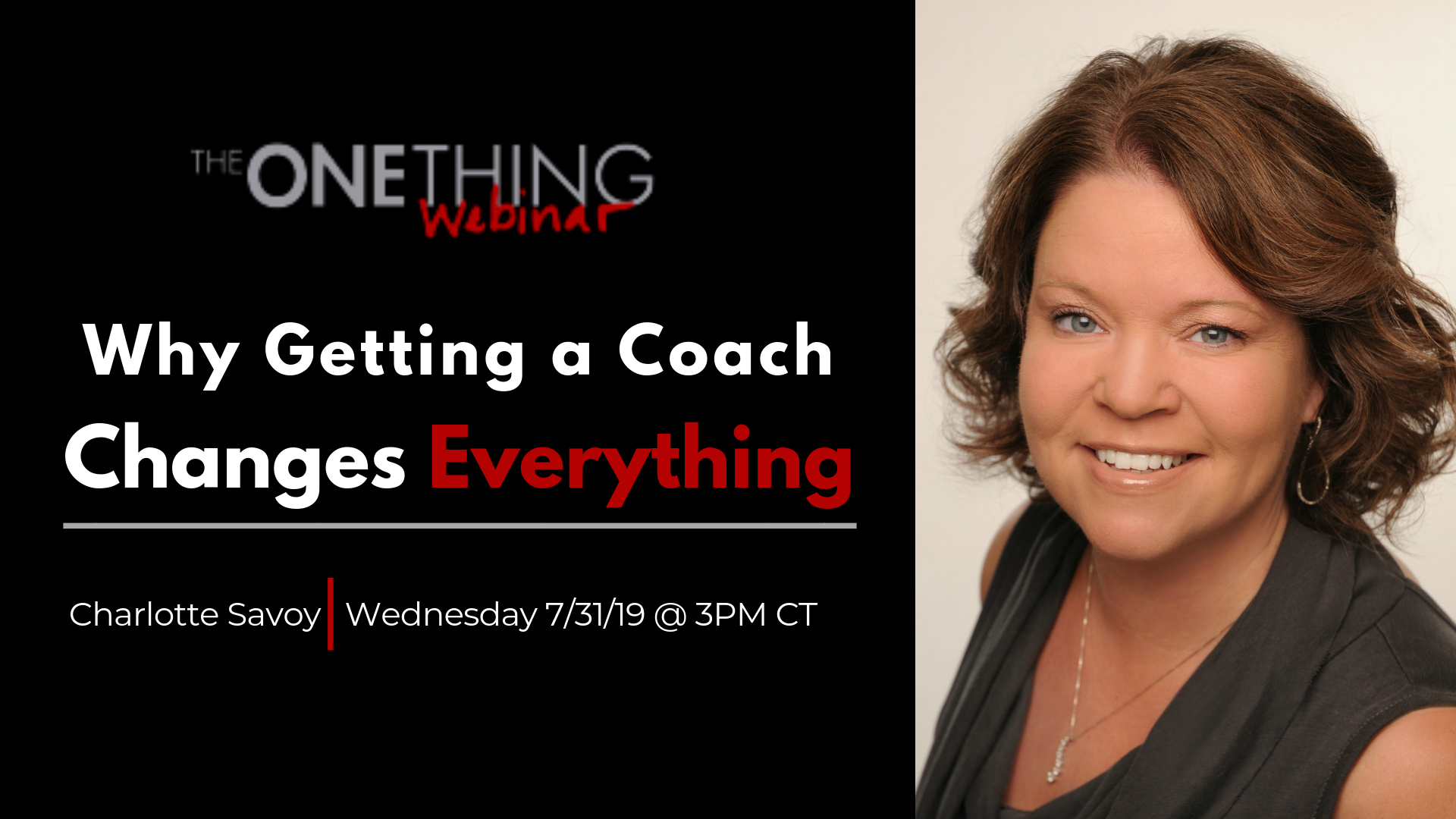 Here at The ONE Thing, we talk a lot about the value of working with a coach to help you break through your ceiling of achievement and achieve extraordinary results.
While it sounds awesome, most people don't understand how coaching actually works.
In this month's webinar, Geoff Woods is joined by his personal MAPS Business Coach, Charlotte Savoy to answer your questions about why coaching works. Together they will share how to find the right coach for you, what makes a good coach, and how to know when you are ready to get started.
Join us and get all your questions about coaching answered!