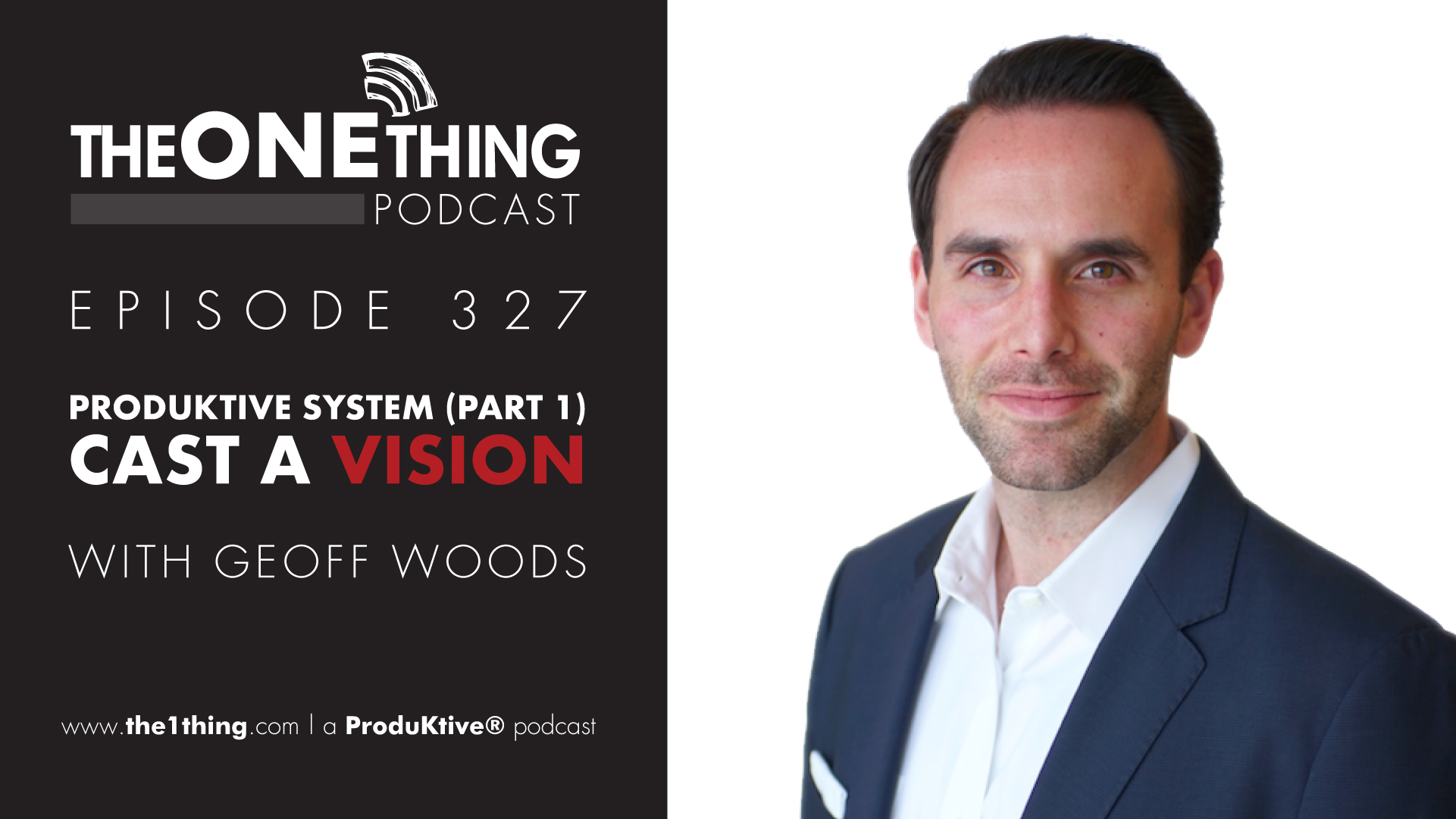 ProduKtive System (Part 2) – Cast a Vision
This is the second in a six-part series of episodes exploring the steps of the ProduKtive system. ProduKtive will change how you think for the better, allowing you to cast a stronger vision with bigger, more precise goals. 
In this episode, we cover what it truly means to cast a vision for the future. There are so many traps we can fall into that justify why we can't stop and plan our futures out properly. Maybe we're too busy. Maybe it's impossible to see the future with any worthwhile clarity. Maybe we work for an organization and it's not our vision that's being implemented. Or maybe it's just far too easy to stay attached to the way things used to be instead of having to imagine a whole new potential. 
If any of this sounds like you, then you should know that it's so much easier than you think. A few simple adjustments will allow you to become actually productive instead of just busy.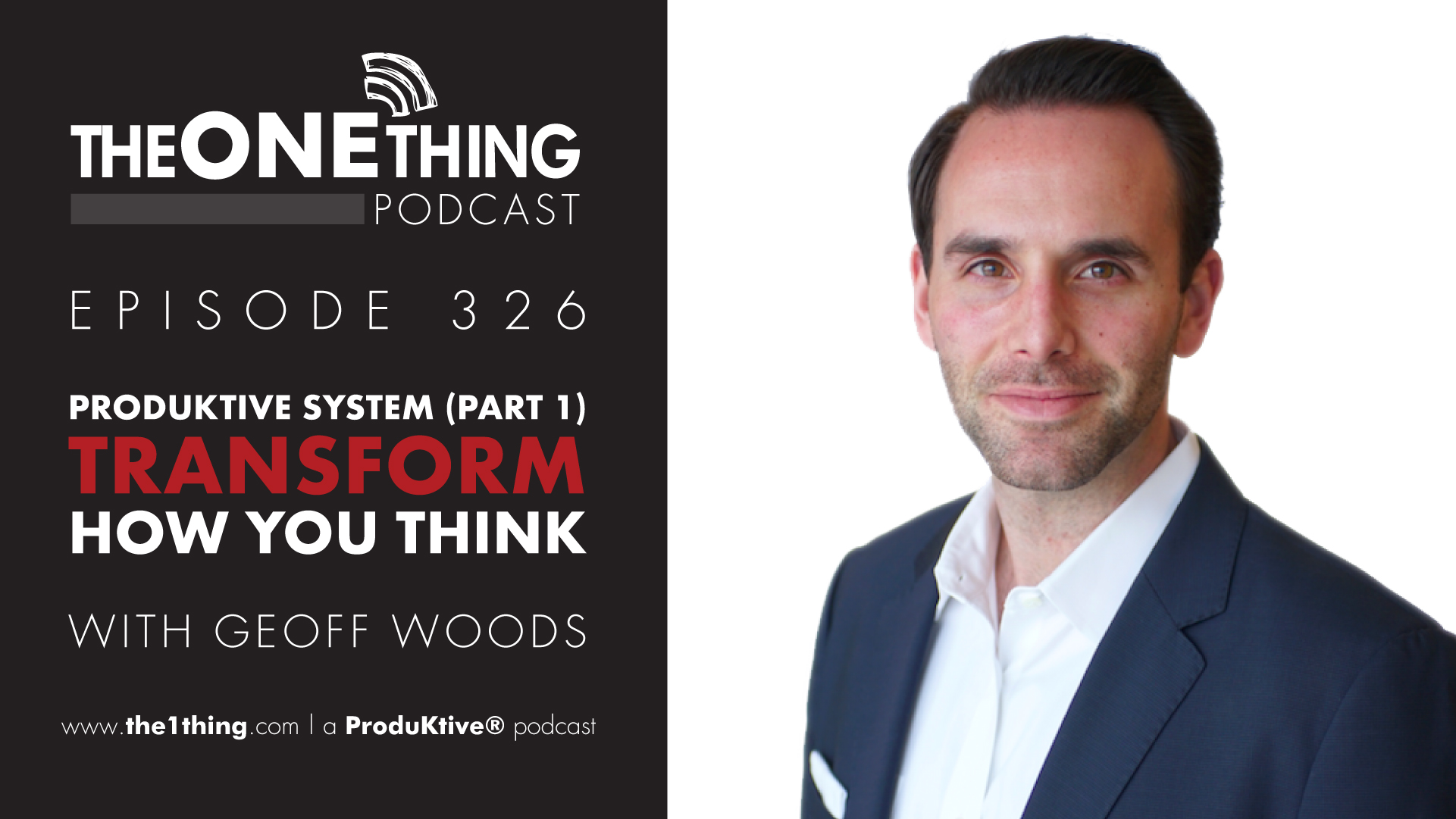 ProduKtive System (Part 1) – Transform How You Think
This is the first in a six-part series of episodes exploring the steps of the ProduKtive system. ProduKtive will change how you think for the better, allowing you to cast a stronger vision with bigger, more precise goals. 
In the subsequent weeks, we'll be looking at building a plan, learning to effectively prioritize activities, using time blocking to reflect those priorities, and building habits that make it all possible. But to start with, let's take a look at the lies of productivity.
Do you consider yourself to be a good multitasker? Is your instinct to tackle everything at once? If so, you're falling for the same myths so many people are tricked by when it comes to productivity. Studies show that we waste 28% of our time spent while multitasking. Just think how much time that is over the course of a year (it's weeks, not days). 
Unless you prioritize ruthlessly, you're losing time to multitasking. What's The ONE Thing you can do, such that by doing it, would make everything else easier or unnecessary?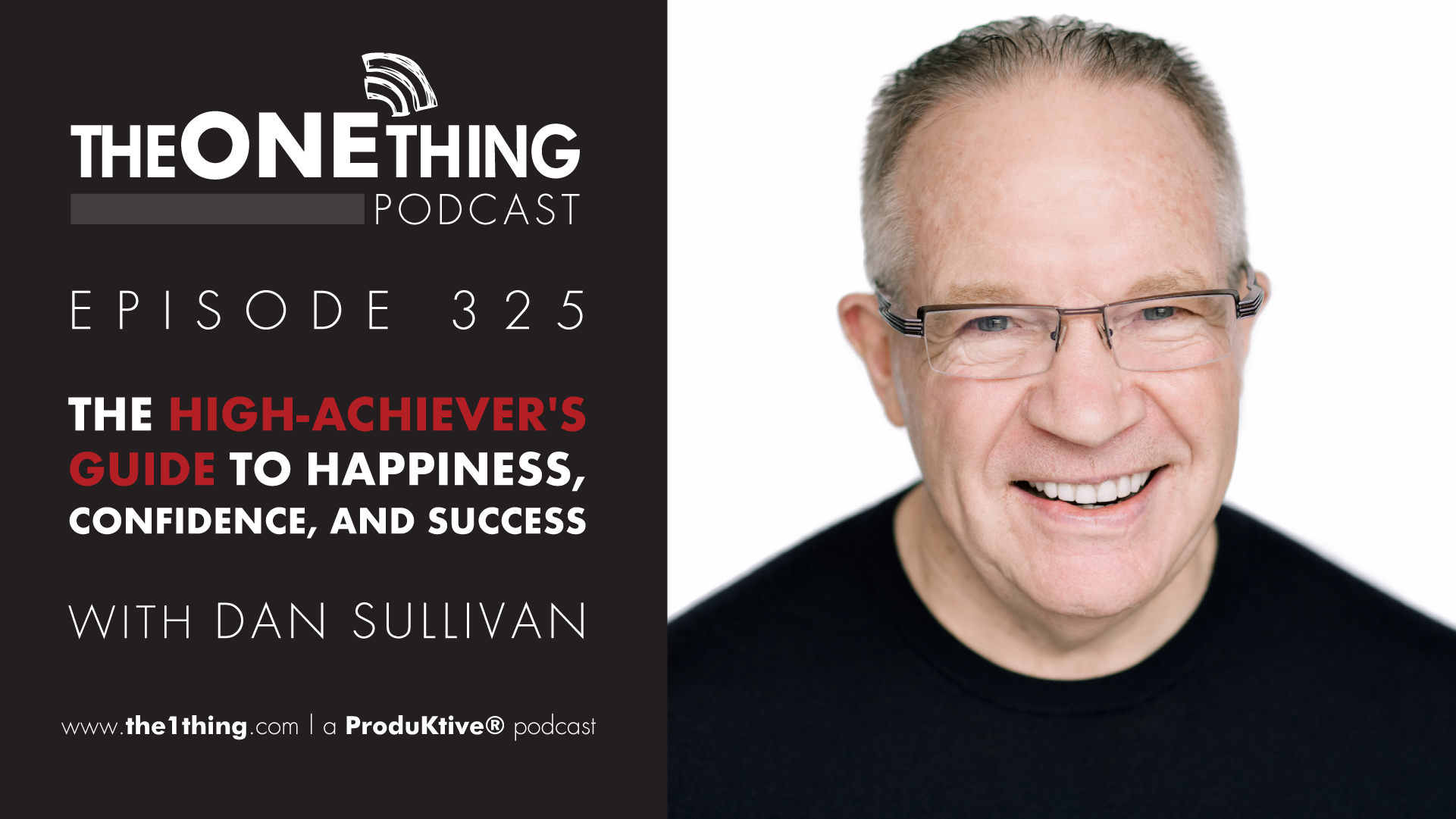 The High-Achiever's Guide to Happiness, Confidence & Success
Have you ever set goals that you thought would deliver you pure happiness once you achieved them – just to work hard, achieve them, and move on to the next without giving yourself a chance to feel fulfilled or celebrated? We all have and it's something we should work out of our productivity-laden routines.
How might we create more sustainable happiness on our road to achievement? Dan Sullivan has been working with business owners for decades under the program, The Strategic Coach, and was one of the pioneers of the coaching industry. We have a conversation around what it means to shift your perspective so you get out of the gap of dissatisfaction and live in the gain – where happiness lives.
We're always looking forward to the next goal, but we don't give ourselves the chance to celebrate the successes we've had. This is common among ambitious people. The problem with this is that it undermines our happiness in the long run. Backed by his world-class expertise and experience in the field, Dan helps us lay the groundwork for this profound shift toward fulfilment.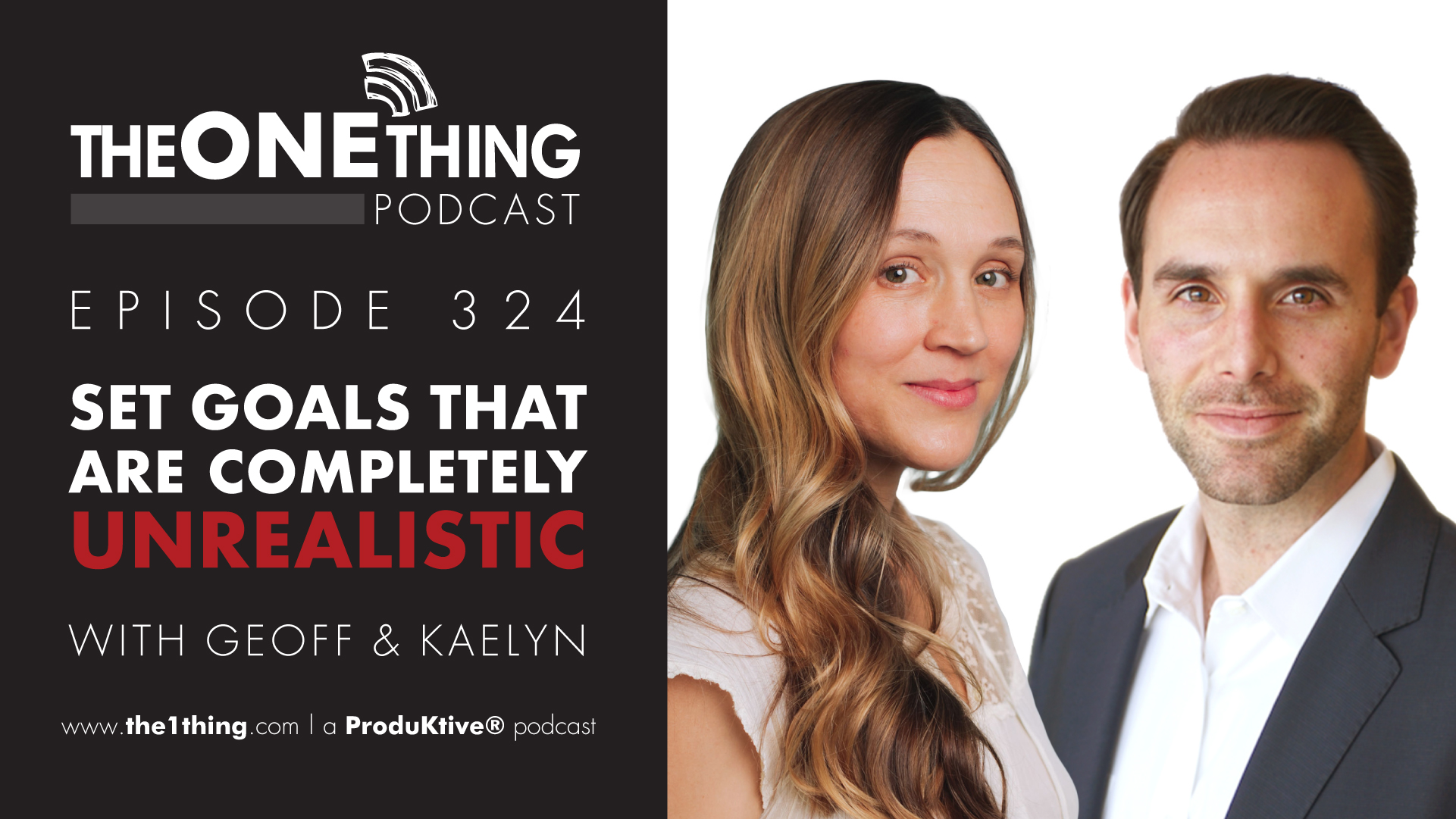 Stop Limiting Your Potential With Realistic Goals
We all know the importance of setting goals. We have to know where we're headed and what we want to achieve in order to get there, right? 
The problem is that most people don't know the best strategy for setting their goals. It seems obvious that our goals should be realistic, right? Wrong. It may seem counterintuitive, but, in reality, your goals should be wildly unrealistic. Reach for the stars. 
Another problem is the company we keep. Most of us surround ourselves with relationships and circumstance. But we should be striving to discover and bring specific people with specific qualities into our lives based on where we are at that point in time.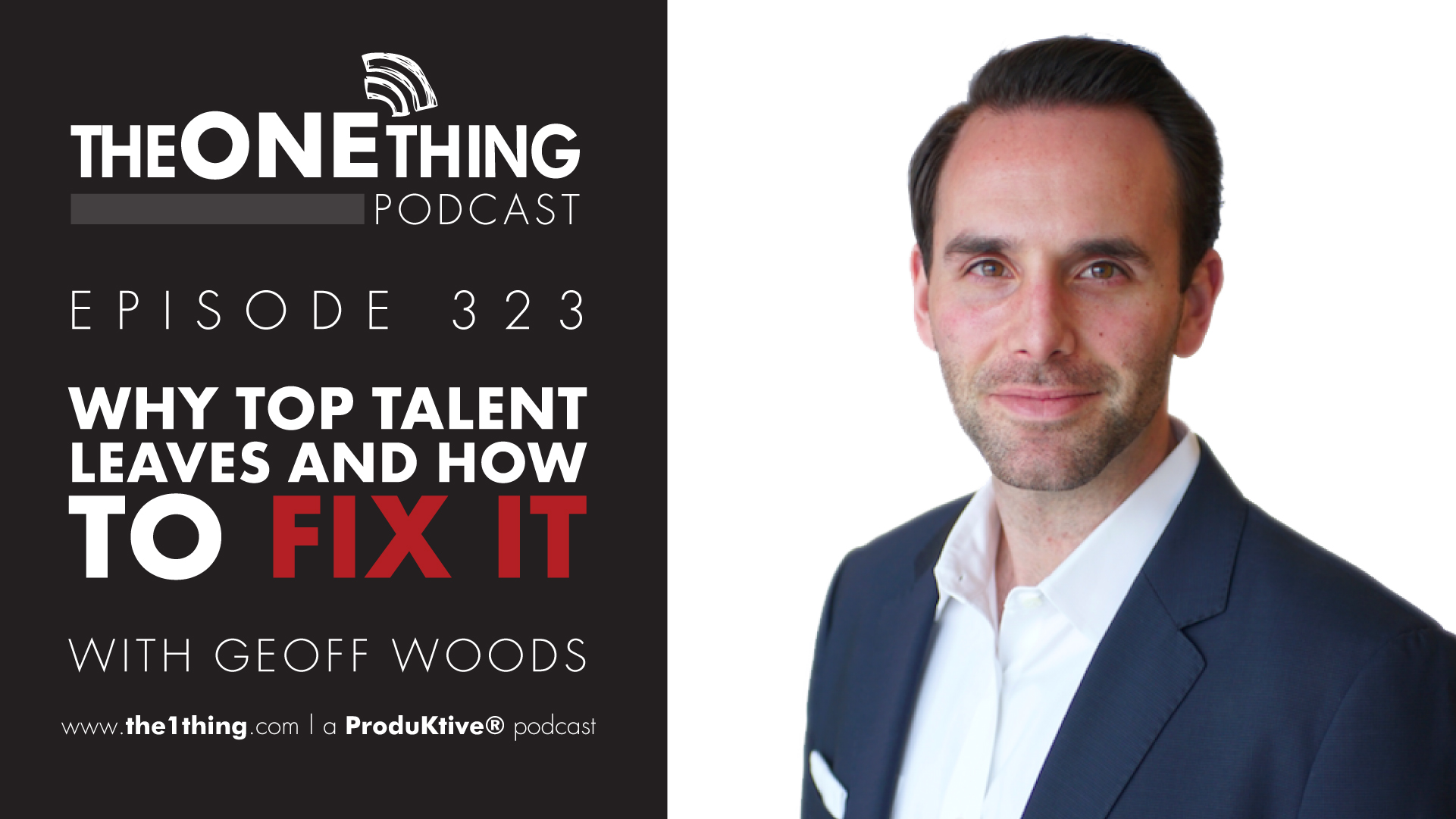 Why Top Talent Leaves and How to Fix It
Over a trillion dollars were lost to voluntary turnover in the USA last year alone. Replacing an employee costs an average of between 1.5 and 2 times their annual salary – and that's a conservative estimate. The salt in the wound? 52% of people who leave for a new job say that their management could have done something to keep them. So, how can you help your organization avoid becoming part of these unfortunate statistics? 
Can you give yourself permission to make your world so big that, when someone steps into it, they can have everything they want and never need to leave?
Do you know the right questions to ask during the hiring process, questions that make instant connections and enable you to make a true commitment to each other that benefits both parties?
Often, the answers are as simple as taking time to focus on human communication. For instance, do you know what your employees' goals are? Not the goals you've set for them, but their own goals, both professionally and personally? On the flip side, have you communicated your aspirations to your boss? It sounds easy on paper and that's because, more often than not, it actually is.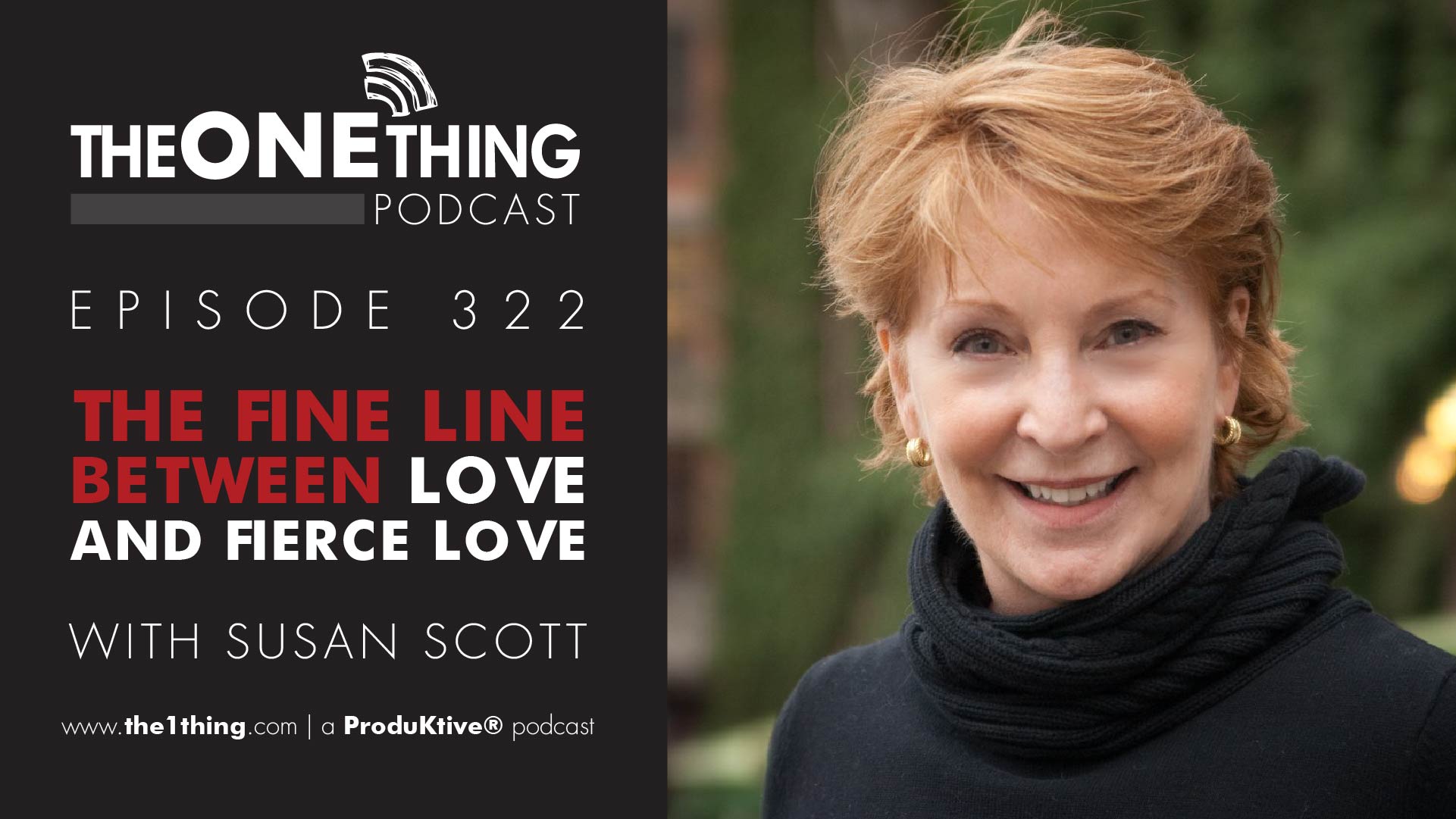 The Fine Line Between Love and Fierce Love with Susan Scott
Do you know the questions you should ask to ensure a happy, fulfilling, and lasting relationship? More importantly, do you know who you ask them to? (Hint: sometimes, the correct answer is yourself). 
Conversations are the backbone of a relationship, but that doesn't mean we know how to have them. Whenever one stops working, it's a safe bet that it's because of a breakdown of communication, be it not ensuring each other knows what's expected of them, or simply allowing a disconnect to take hold. 
Friend of the show and New York Times bestselling author, Susan Scott, founded Fierce in 2001, after 13 years of leading CEO think tanks and over 10,000 hours conversing with senior executives led her to realize that, while no single conversation is guaranteed to change the trajectory of a career, business, or life, any conversation can. This led to her sharing her valuable knowledge in the form of the Fierce book series, starting with the award-winning Fierce Conversations: Achieving Success at Work and in Life, One Conversation at a Time. 
Now, she's turning her insights toward the world of romance with the upcoming Fierce Love: Creating a Love That Lasts, One Conversation at a Time, so she joins us to lay everything out there: where do we go wrong in our love lives and what can we do to align them with our ONE Thing?