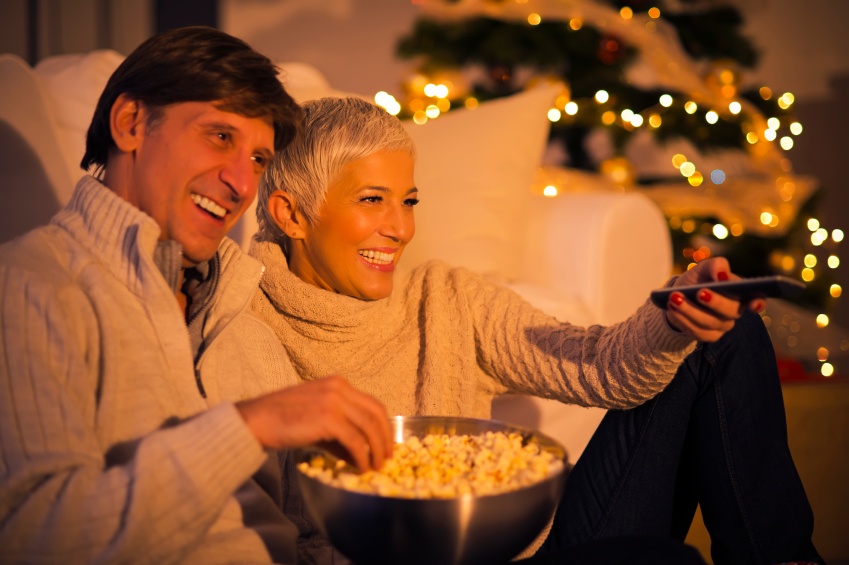 The holidays can often be summed up by two things: movies and turkey. Well, maybe there are a few other things as well, but did you know that Thanksgiving and Christmas are both recognized by the National Association of Theater Owners as the two busiest movie days of the year?
Whether you plan on seeing the final installment of The Hobbit or getting up to speed on the award season contenders with Birdman, we hope that your ONE Thing this holiday season will be to share your movie-going plans with a friend. Like in the movies and as we say in The ONE Thing, our key relationships are the cornerstone of our lives. That's why we've decided to provide you with a list of our favorite on-screen friendships. Each pair below exhibits a key quality that is essential for the most important relationships in our lives.
1. Loyalty: Frodo Baggins and Samwise Gamgee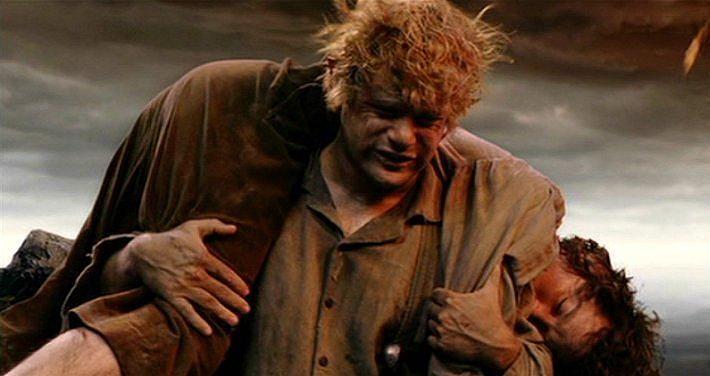 A good friend will stick by your side through thick and thin. Perhaps no onscreen friendship had more obstacles to overcome than Frodo Baggins and Samwise Gamgee in The Lord of the Rings trilogy. With the One Ring, these two had ONE Thing: destroy a magical ring or risk the world falling to darkness. Picking each other up in their hours of need, Frodo summed up his relationship with Samwise at the end of their journey while lying on a boiling rock on the side of Mt. Doom:
I'm glad to be with you, Samwise Gamgee – here at the end of all things.

2. Putting Others First: Han Solo and Chewbacca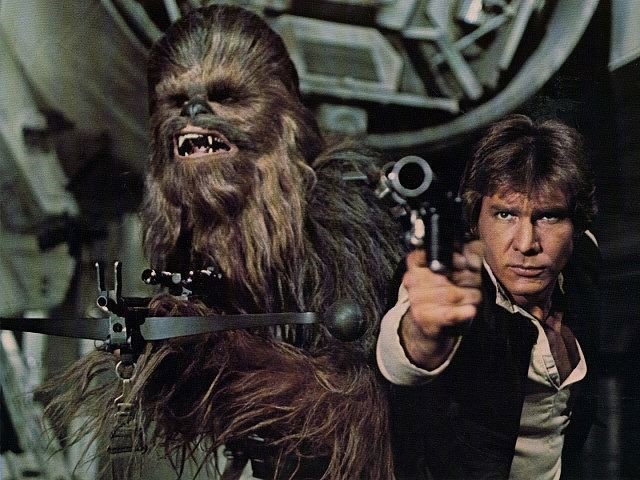 Who said your best friend had to be human? About to be frozen in carbonite in Star Wars: The Empire Strikes Back, Chewbacca went into a rampage to try and free his captive friend. Han, thinking that this move would end both their lives, pleaded with his old pal to stop, and asked him to fulfill what he thought was his dying wish:
No! Stop, Chewie, stop! Chewie! Chewie this won't help me! Hey, save your strength. There'll be another time. The princess – you have to take care of her. You hear me? Huh?
3. A Mutual Respect: Woody and Buzz Lightyear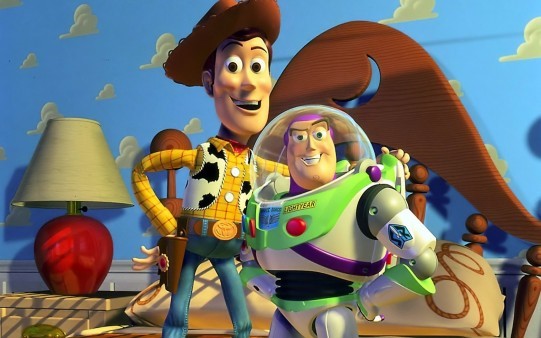 Sometimes relationships emerge with those you least expect. When you find yourself in this situation, embrace the growing connection with that person. You never know what fruitful relationship might emerge. In Toy Story, Woody and Buzz Lightyear are two toys who find themselves in a competition for their owner's affection. Woody, the long-favorite toy in the collection, tries to get rid of the newcomer, Buzz, out of jealousy. Realizing his mistake, Woody seeks to make things right with Buzz and a mutual respect and friendship is born.
Woody once risked his life to save mine, and I couldn't call myself his friend if I wasn't willing to do the same. – Buzz Lightyear

4. Companionship: Lloyd Christmas and Harry Dunne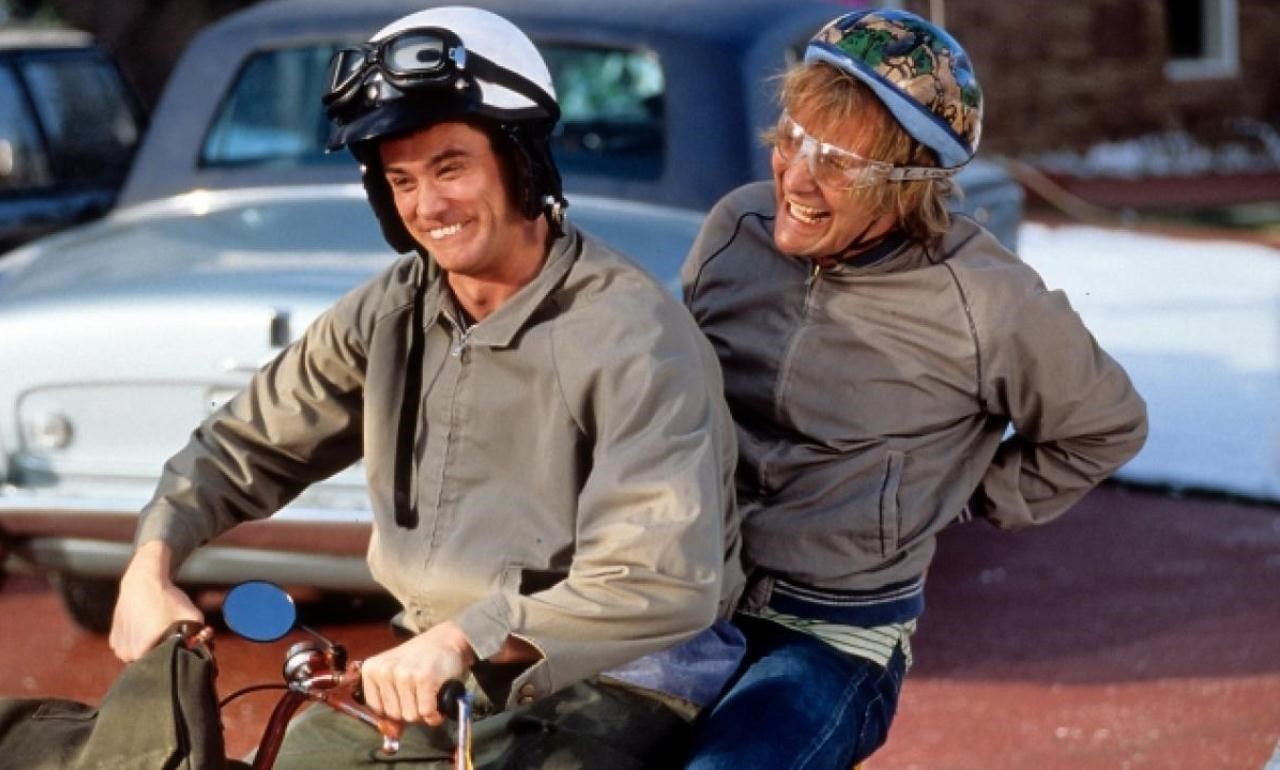 The mythos behind Lloyd Christmas and Harry Dunne from Dumb and Dumber is a little unclear – due to two cannons in the series. What we do know about the two is that they've been best buds for about as long as they can remember. Nothing can separate the two, not even a special love interest. After losing their jobs, getting robbed by an old lady and having their apartment ransacked, the two become dissatisfied with their lives. When it becomes clear that Lloyd is looking for a drastic change, Harry agrees to accompany him on a life-altering trip to Aspen, Colorado:
Harry: I don't know about you, but I am getting sick and tired of running from creditors.
Lloyd: You know what I'm sick and tired of, Harry? I'm sick and tired of having to eke my way through life. I'm sick and tired of being a nobody. But most of all, I'm sick and tired of having nobody.
Harry: Okay Lloyd, Aspen it is.

5. Making Memories: Ferris Bueller and Cameron Frye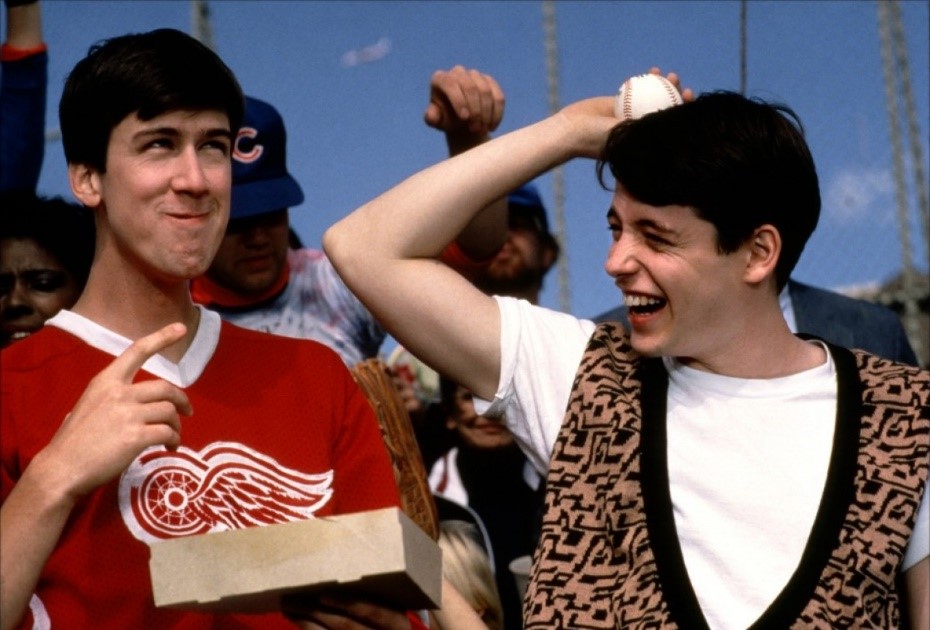 A good friend won't leave you behind on an adventure, and sometimes they'll be the motivation you need to get out of the bed in the morning. This could not be truer for Ferris Bueller and Cameron Frye in Ferris Bueller's Day Off. Both use similar stories to ditch school to share a fun-filled day of mischief and exploration through Chicago – a day they will never forget:
He'll keep calling me, he'll keep calling me until I come over. He'll make me feel guilty. This is uh…this is ridiculous! Okay, I'll go, I'll go, I'll go, I'll go, I'll go. What – I'LL GO. – Cameron Frye

6. Honesty: Will and Chuckie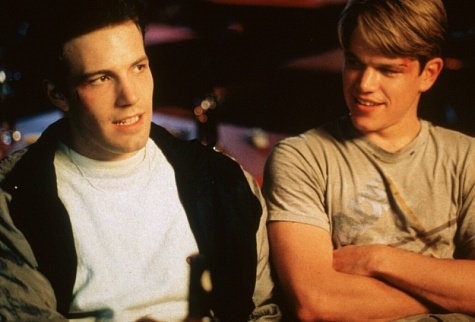 Being a friend is a lot like being a mentor. They tell you what you need to hear, not what you want to hear. In Good Will Hunting, Will and Chuckie grow up together in a hard-knock neighborhood of South-Boston and became family. Will, naturally gifted in mathematics, stays by his friend into adulthood, sacrificing a better life for comfort and a sense of community.
When an opportunity arises, Will looks for a reason to maintain his life, status and friendships instead of moving on. Approaching Chuckie for reassurance that staying put is the right thing to do, Chuckie shares his favorite part of the day, advising Will to move on:
Every day I come by to pick you up, and we go out, have a few drinks, and a few laughs and it's great. But you know what the best part of my day is? It's for about ten seconds from when I pull up to the curb to when I get to your door. Because I think maybe I'll get up there and I'll knock on the door and you won't be there. No goodbye, no see you later, no nothin'. Just left. I don't know much, but I do know that. – Chuckie

7. Support: Thelma and Louise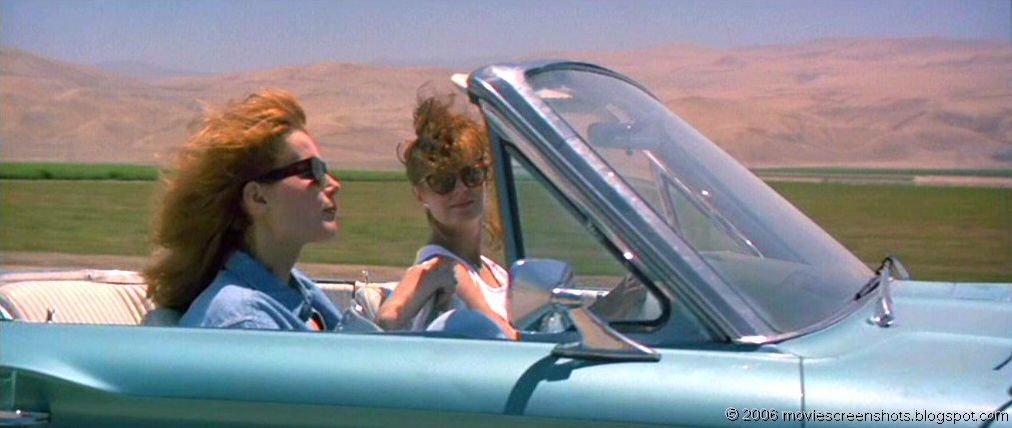 A good friend will stand up for you and stick by you no matter the cost. That's the story of Thelma and Louise. Thelma and Louise Sawyer hit the road after realizing they are dissatisfied with their home lives. While on the road, they run into trouble with the law and decide to flee to Mexico together. The two, hand in hand, support one another each step of their journey and accept their fate together.
I swear, three days ago neither one of us would've ever pulled a stunt like this, but if you'd ever met my husband, you'd understand why. – Thelma

8. A Voice of Reason: Will and Carlton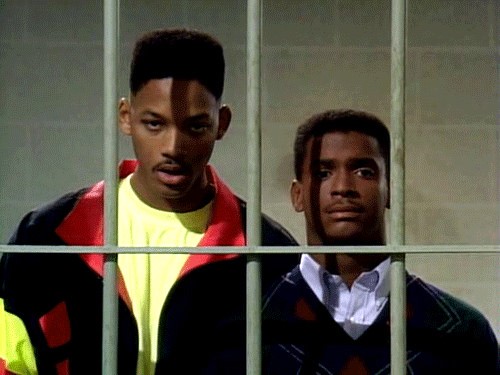 From West-Philadelphia, born and raised, Will Smith found himself living in Bel Air with his Uncle and Aunt in the hit TV series The Fresh Prince of Bel-Air. Growing up in an area riddled with gang violence, Will finds an unlikely friend and voice of reason in Carlton, his cousin who was raised in luxury. Throughout the course of their relationship, the two learn valuable lessons from each other. Carlton summed up his role in Will's life in three short sentences:
You're the man, Will. You're the man. I'm just the man behind the man.
What on-screen friendship do you think exemplifies a key quality of an important relationship in your life? Tell us below!
Original Source: http://www.the1thing.com/the-one-thing/eight-on-screen-friendships-that-inspire/