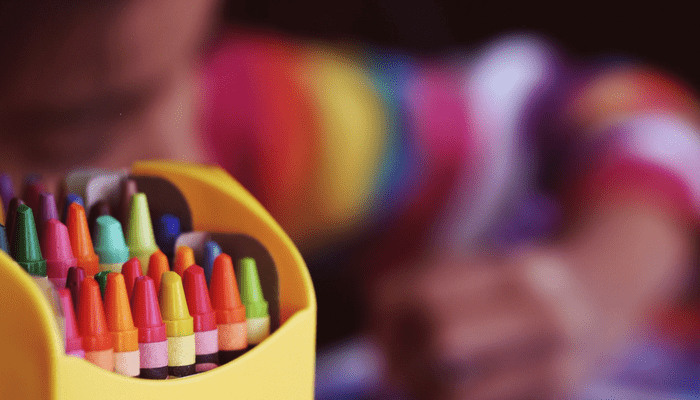 As Alice Cooper once said: school's out for summer. While the promise of a long, homework free summer is always promising for kids, we adults know that keeping our children mentally stimulated during break is crucial to their continued success. But, sometimes we find ourselves at a loss as to how to keep their growing minds sharp. Here are five fun activities that'll help keep your kids brains busy during these hot summer months.
1. Encourage Kids to Read
Whether your kids have a required reading list for the summer or not, reading can be an invaluable tool for helping kids with retention during the summer. Organizations such as the National Summer Learning Association encourage families to make sure their kids read during the summer to help keep their minds engaged. Whether your child loves to delve deep into the world of comics, science fiction, or fantasy – take the time to sit with your kids and read a book. Tuck them in with their favorite story, find some online book clubs, or take them on a fun trip to the library. Whatever tactic you choose, reading helps all of us expand our minds.
2. Go to a Museum
The world is your oyster – and it can be your classroom, too! There's no better place to learn something fun and foster your child's love for a topic quite like going to a museum: that sense of awe at seeing a dinosaur skeleton for the first time, the thrill of seeing a mummy, or the joy of spending an afternoon with some butterflies. Your kids will love it, and so will you!
3. Get Outside
Nature can be just as informative as any book or museum. Many state and national parks offer educational programs for children, be it day classes or longer camps. Or, if you can't make it to a park, the National Park Foundation has a section dedicated to helping you come up with creative ideas for getting your kids outside and curious about nature.
4. Art Projects
Whether you've got a mini Michelangelo on your hands or simply a child who loves impromptu finger painting, art projects are a great way to let your kids have fun and stay mentally stimulated during those long summer months. Hand out coloring books, find an art camp, let them create chalk murals on the side of your house, or take them to an art supply store.  Organizations such as the International Child Art Foundation offer fun artist manifestos and activities for kids of all ages.
5. Games
Everyone loves games, be it the board or video variety. Play jenga, jump rope, sprain something playing an intense game of Twister, or even indulge in the game of life. Board games, card games, and even some video games offer kids a fun, interactive way to socialize and learn. PBS Kids also offers a number of fun, educational online games that will keep kids entertained for hours.
Children have active minds, but we don't want those minds going to waste over the summer. Keeping them mentally active over the summer helps kids with retention, and encourages them to pursue their own love of learning without the weight of school. Got any suggestions for fun summertime activities? Leave them in the comments on our Facebook page!