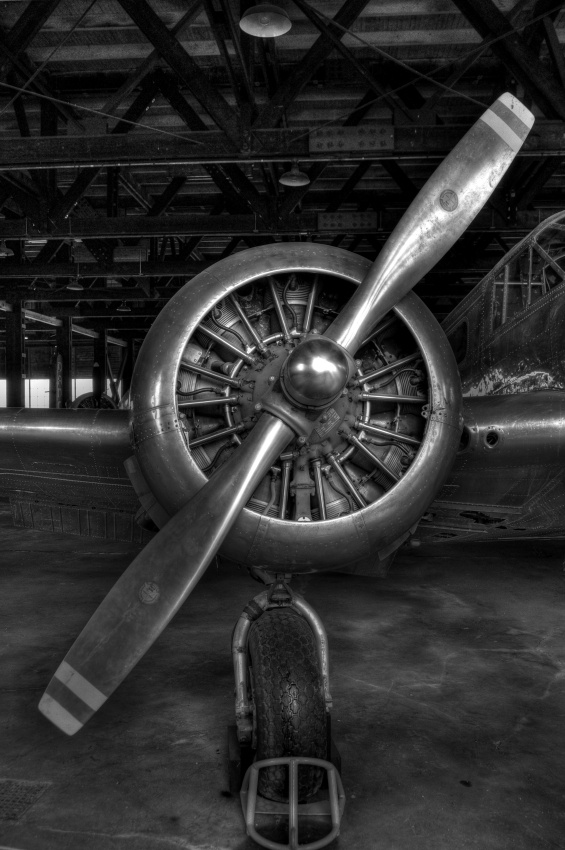 When you make the decision to put your energy into ONE Thing, there are two certainties you can count on: something will be put on the backburner and left undone, and chaos will come as a result.
Fear of this chaos is a productivity thief that hinders many people from going after their goals, but that didn't hold Wiley Post back. In a time when humans found their wings and began taking flight, Wiley set his sights even higher. Not only did he focus intently on making a career in the dangerous field of aviation, he also wanted to be an innovator that expanded the possibilities of this new-found technology.
Daring to Dream Big
Wiley Post was 15 years old when he first saw a plane in flight. From that moment, pushing the boundaries of aviation became his ONE Thing, despite the uncertainty and chaos he knew it would create.
Soon after witnessing his first flight, Wiley enrolled himself in the Sweeney Automobile and Aviation School in Kansas City. Although he initially showed little interest in his elementary education, Wiley focused and excelled in his math and science courses, knowing he would need to master them to become an aviator.
After graduating, Wiley landed a job at a construction company, which he remained at for only a short while. Like many men his age, Wiley enlisted in the Army after the U.S. entered WWI. His intention was to use the opportunity to become a pilot. While at the Students' Army Training Camp he began learning radio technology, but Germany's surrender cut his studies short before he could get in the cockpit.
Left with limited resources and no job, Wiley went to the oil rigs looking for work. Even then, he kept pursuing his ONE Thing. He joined the Burrell Tibbs's Flying Circus where he learned to parachute and finally got his chance to learn how to fly.
Not Giving in to the Limitations
People often point out that their limitations make it difficult to pursue a goal. However, Wiley used what others would consider to be constraints to propel himself forward.
In 1926, Wiley lost his left eye while working on a drilling rig. For most, it's the type of injury that would end a piloting career. But visual impairment wasn't about to stop him from achieving his ONE Thing. Rather than letting the limitation hold him back, he used the money he received from the insurance settlement to buy his first plane.
Putting Life on Ground Aside for Flying through the Air
Once Wiley had an airplane, his potential was endless. Although his plane was damaged while he was studying flight, Wiley quickly found employment as a personal pilot for F.C. Hall. The oilman would prove to be an important mentor and backer for Wiley. Using Hall's airplane the Winnie Mae, Wiley made a name for himself when he won the Derby of the National Air Races in 1930. Just a year later, Wiley and his navigator Harold Gatty broke the record for the fastest flight around the world. While his rise to international fame didn't seem to take very long, it was merely a point along a path he had set when he was 15.
Many would be content with reaching their big goals, but not Wiley. He continued to set larger goals for himself, this time turning his focus to aeronautical experimentation.
He outfitted his plane with a "robopilot" and became the first person to fly around the world solo.
He conceived, helped design and tested the first pressurized flying helmet and suit. (It would later be a basis for the first astronaut suits.)
He discovered jet streams while flying at altitudes of 50,000 feet.
In 1935, Wiley once again attempted to expand the possibilities of flight by constructing a hybrid plane called a "Float Boat." Wiley lost control of the plane during a test run and lost his life in the process.
During his 36 short years, Wiley accomplished an amazing amount of aviation feats. His contributions to aviation opened the door for many more advancements, including space exploration. He never gave in to the fear of chaos or big success. In the end, Wiley aimed high and proved that the limits of flight could be broken.
This National Aviation Day take a page out of Wiley's book and The ONE Thing. Forget about the limitations that you put on yourself. Allow yourself to think big, get out of your comfort zone and free yourself of the fear of chaos that stands in the way of your greatest achievements.
Original Source: http://www.the1thing.com/applying-the-one-thing/how-wiley-post-overcame-chaos-to-make-aviation-history/