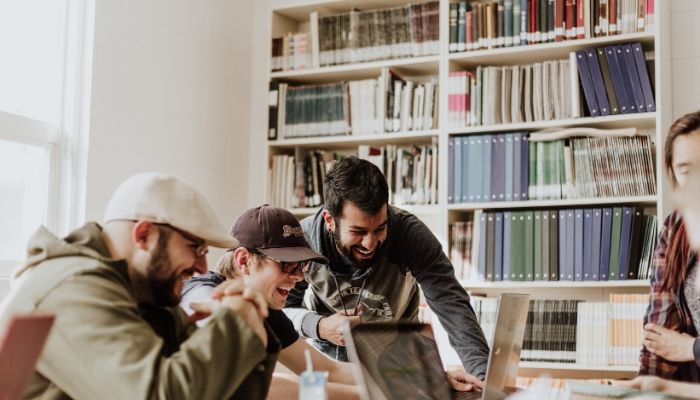 Like us, you may have recently found yourself playing the role of a teacher or student: dusting off old books, picking up some dry erase boards, and itching to pick up a once-forgotten hobby.
Whether out of curiosity or necessity, the world is hungry for avenues that allow them to learn and teach virtually. Lucky for us there are several companies and platforms that are stepping up to the plate to help us out.
Below you'll find a list of all of the different types of learning opportunities that have been made available to us that we've found engaging or tempting. The world is full of new things to learn, see, and do. See what intrigues you!
Learn from the Ivies
If you've always wanted an Ivy League education look no further than Class Central. From Yale to Brown, Class Central offers a number of incredible courses straight from some of the most prestigious universities in the country – all for free. With a 500+ class coursebook, there's something here for everyone.
If that's up your alley, be sure to also check out Coursera. Founded in 2012 by two Stanford professors, this site offers an expansive, free online learning platform. Over the years, they've partnered with dozens of professors around the world to provide free education on a number of subjects. (If you're feeling particularly at loose ends at the moment, I suggest The Science of Well-Being taught by Professor Laurie Santos.)
Pick Up New Skills or Insights
For those of you who are more interested in something tech specific, try Free Code Camp. Since 2014, Free Code Camp has offered a wide range of online classes, projects and certifications for anyone interested in tech. So, if you've been waiting for the right time to learn more about JavaScript or web design – here's your chance!
And there's always Master Class, an online platform that allows learners to tackle subjects taught by the best artists, entrepreneurs, athletes and thinkers of our time. Want to learn about photography from Annie Leibovitz or conservation from Dr. Jane Goodall? Now is the time! You can buy classes individually for varying prices or subscribe for as little as $15 a month.
Or, if you're finding yourself struggling to stay productive, there's always The ONE Thing online training classes to teach you how to get the most out of your time.
Outlets for Creativity
For something cute, fun and crafty – try Brit + Co. The media company has branched into digital learning and now offers classes on everything from watercolor painting to calligraphy. And, with short teasers that give you an inside look at the class, a thorough materials list and useful downloads, you'll know exactly what you're getting yourself into before the class begins.
If you're more in the mood for people treading the boards – whip on a ball gown and get cozy in your living room because The Metropolitan Opera is streaming a new opera for free every night. Or, if you're hoping for singing but with less Italian, there's always BroadwayHD, a streaming service that allows you to watch broadways productions till your heart is content.  It's $8.99 a month with a 7-day free trial period.
Take a Virtual Field Trip with Your Kids
Being at home for an extended period isn't just rough on adults, it can be rough on kids, too. Thankfully, there are a number of fun things online for kids to try out that aren't just Fortnite.
A number of national museums including the National Museum of Natural History are offering free virtual tours of their exhibits. (What kid doesn't like dinosaurs?) This is a great way to explore without having to leave the comfort of your home. Our personal favorites are checking in on the sea life via the Monterey Bay Aquarium live feed and taking a peep at some cute penguins at the San Diego Zoo.
Don't forget, the original way to take a field trip without going anywhere was to pick up a good book. Lucky for us, that's still and option. Even luckier for us, some companies are helping us take that experience up a notch.
If you're wanting something a little more structured, especially with so many kids learning remotely, Scholastic has created a massive, free online archive of information. The Scholastic Learn at Home page offers great resources for kids grades pre-K through 9th, and even includes some useful tools for teachers and parents. And as always, they offer a number of books available for purchase that you can explore with your kids!
Join an Online Gym
While keeping ourselves mentally engaged is pivotal to our mental well-being, remaining active is just as important. There's a bevy of information that shows exercise is good for the health of our mind just as much as it is for our body. If you've found your normal routine interrupted – we've got you covered!
Blink Fitness is offering daily workouts live every morning at 8, and a number of gyms – from Gold's Gym to OrangeTheory – are also offering free online videos to follow at home.
Plus, there are a number of great free apps that offer other workout options, like 7-Minute Workout App or Daily Yoga. Also, if you have a local gym or studio you usually enjoy – check out their website. Many places have been offering online versions of their classes to existing members.
Have any fun suggestions for things to do while you're stuck at home? Let us know on our Facebook page!