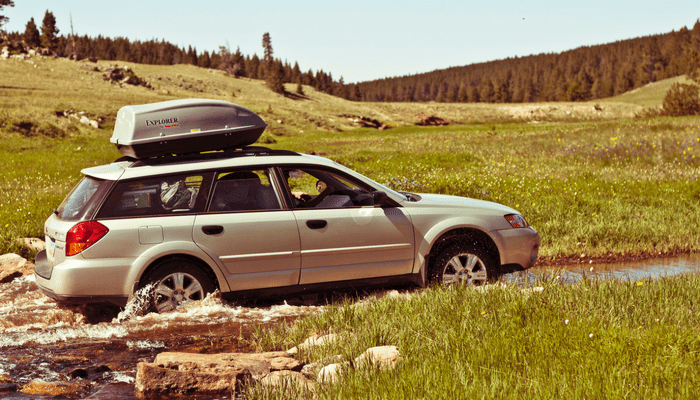 It happens to the best of us. The end of summer sneaks up on us and we still haven't taken a vacation. No need to fret. Maybe there aren't enough days left in the season to take that once-in-a-lifetime excursion around the world you've been dreaming of, but there's still time to make an impromptu getaway.
Embark on a Journey to an Unknown Destination
So you didn't take time to plan a vacation and now you are worried that you can't have the adventure you dreamed about. We have a fix for that! There are travel companies that specialize in planning surprise trips for you. All you need to do is contact them three to eight weeks out and they'll create a unique experience just for you. The coolest part is that you won't know where you'll be going until 3 or 4 days before you're set to leave.
The unexpected destination is sure to awaken the adventurer within you, but letting go of control isn't everyone's cup of tea. Fortunately, for those of us who want to be involved in the decision-making process, there are ways to scope out last minute travel deals on your own. Sites like LastMinute.com and LastMinuteTravel.com, let you pick your dates and destination options to choose from. While there may not be an endless list of places to visit last minute, we're confident there are great memories to be made at the array of available destinations.
Map Out a Road Trip
If you've got a few days to travel and want to have a little freedom with your vacation, a road trip might be the perfect option for you.
There are multiple websites that will help you plot an interesting or optimal route. Remember the trusty Road Atlas that's gathering dust in the storage space of your car door? Now map maker Rand McNally has a site that will help you create the perfect car trip without needing a ruler and a pencil.
Just input where you are and where you want to go and these sites will help you fill the blanks in-between. Road-side attractions, hotels, and scenery have never been so easy to stumble upon. With a car, a tank of gas, and some creativity, you'll be able to visit places you may have never taken the time to travel to before.
Plan a Daytrip
Look at a map and draw a circle with a 3-hour radius around your home. This is your daytrip target zone. Anything within that circle is fair game for a summer vacation daytrip.
This travel distance provides the perfect amount of travel for an experiential summer vacation day: It's far enough away that it won't be something you do all the time, yet close enough that you can still make it home to your own bed after a full day of adventures.
Whether you're heading to the beach, lake or mountain, or to a manmade attraction like a zip-line, hot air balloon or museum in a neighboring city, the possibilities are endless for creating new experiences that don't break the bank or require a passport.
Explore your Home Town
Even if we've lived in the same town our whole life, chances are there are activities and sights there that we may have overlooked or forgotten even exist. A last minute vacation day or two spent exploring our home turf can help us discover all there is to love about where we live.
Reserve a room at a local bed and breakfast and become a tourist. If you're not sure where to start, ask the local Convention and Visitors Bureau or even a friend who may have recently hosted out of town guests for suggestions on how to make the most of your time off.
How do you plan to spend the last days of summer? Check in on our Facebook page and let us know what you've time blocked for. Then, while you're at it, get ahead of the game by downloading our Goal Planning guide to help you plan next summer's vacation plans!