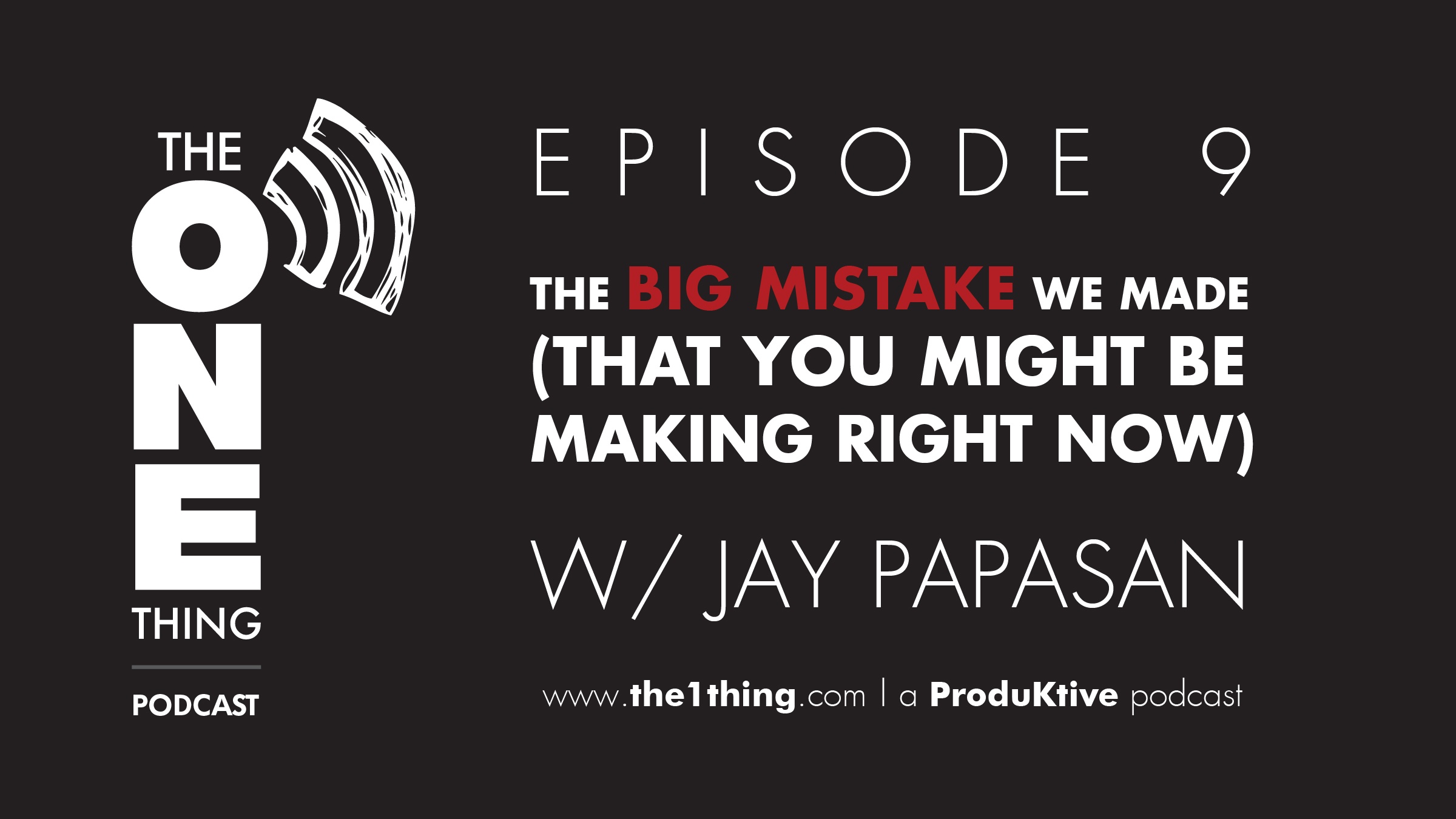 The BIG mistake we made (that you may be making right now)
What do you want people to remember you for? What is your legacy?
If you want to create a lasting legacy, every action you take needs to reflect your values.
We were playing the short-term game to grow revenue, but we needed to focus on our core values – our ONE thing.
There's a price attached to our values, but there's also a reward when we stick to them.
Jay Papasan, co-author of The ONE Thing, is back to explain how he knew we were making a mistake and to teach you how we corrected course.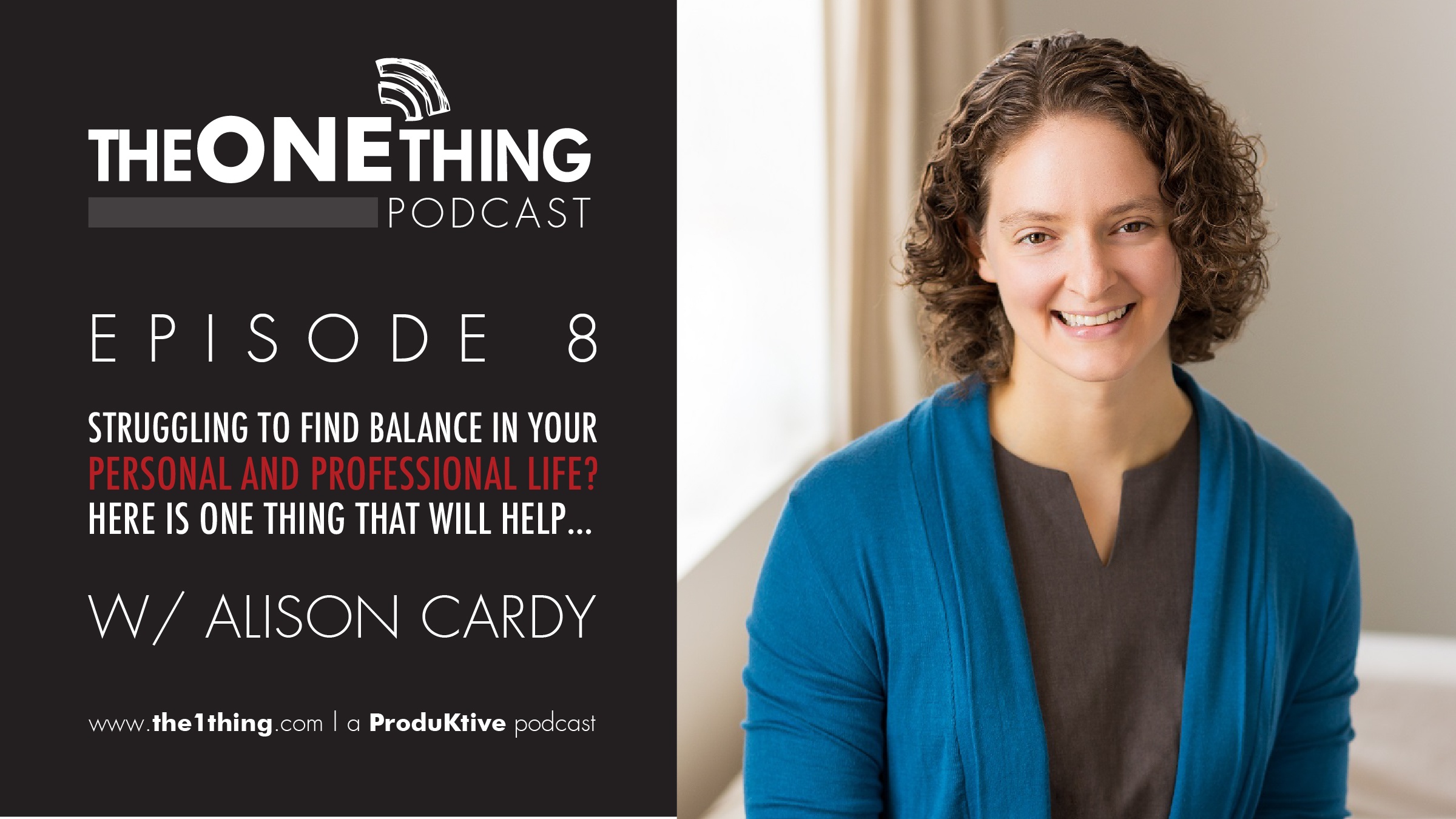 Struggling to find balance in your personal and professional life? Here is one thing that will help…
Can your personal relationships be improved? Do you find it difficult to switch from work mode to home mode?
When you are hyper focused on work, your life can fall off balance.
That's why we brought Alison onto the show to help you clarify your direction and focus your vision.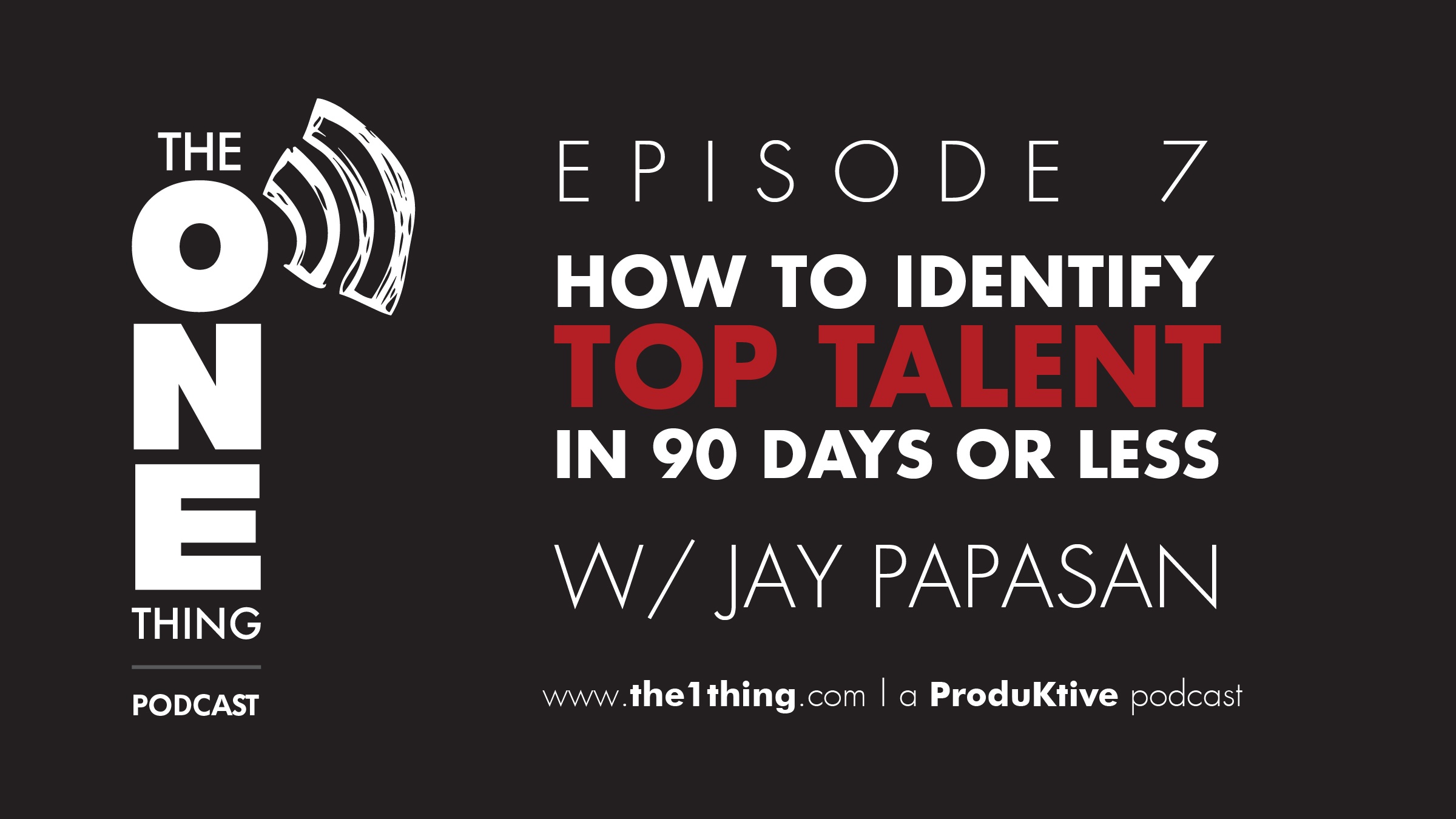 How to identify top talent in 90 days or less
Do you feel stuck? Is your business struggling with growth?
If you ever feel like you're hitting a ceiling, you are probably missing a person.
Jay Papasan, co-author of The One Thing, is on the show to help you find the coach, mentor or employee you need to break through the ceiling.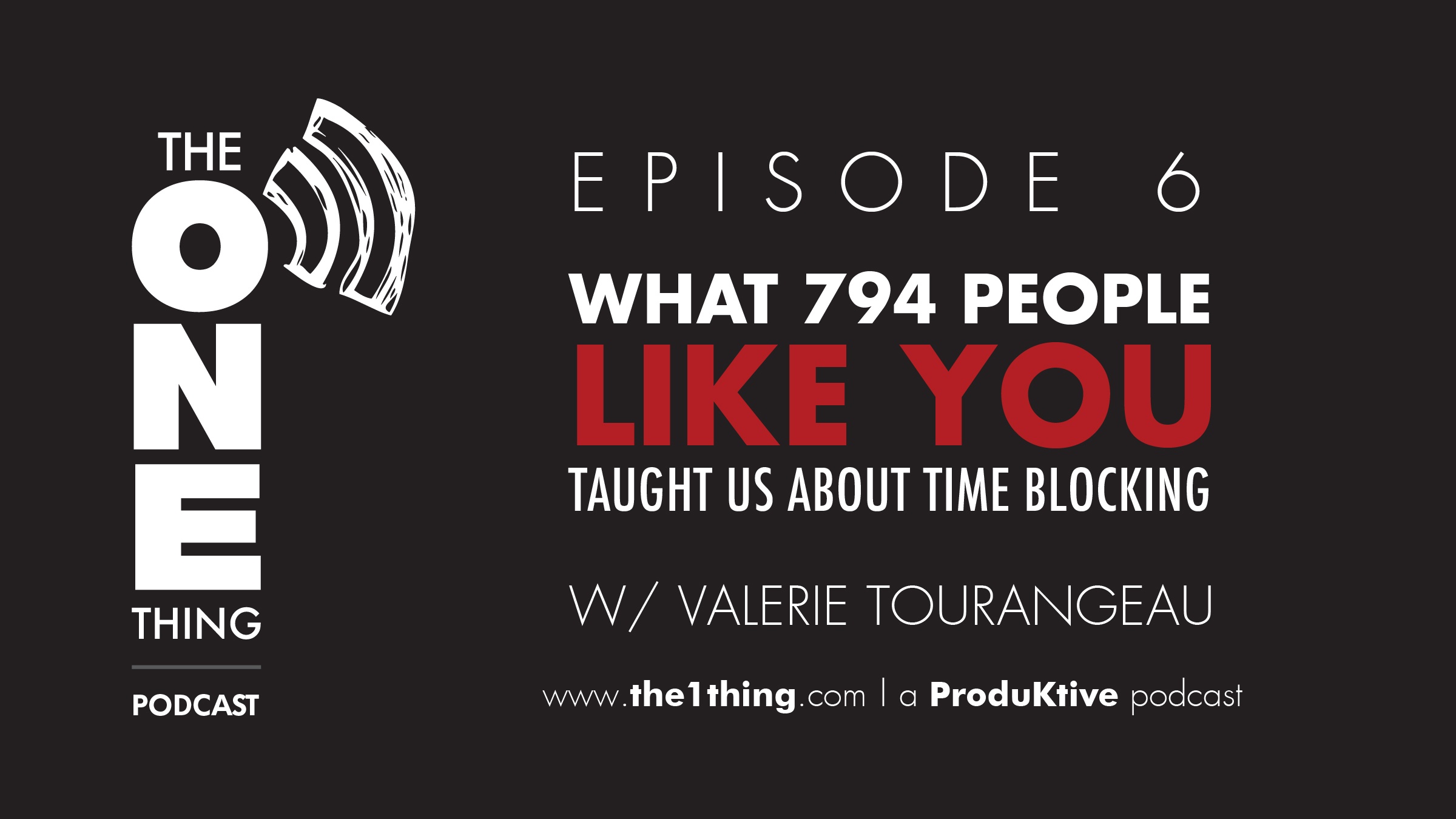 What 794 people like you taught us about time blocking
Do you struggle with distractions? Do you ever feel like you work a lot but don't seem to get much done?
If so, you will want to check out this episode of The ONE Thing Podcast.
We introduce you to someone who is just like you! She has been a fan of The ONE Thing for years, and recently has discovered how to implement its powerful lessons.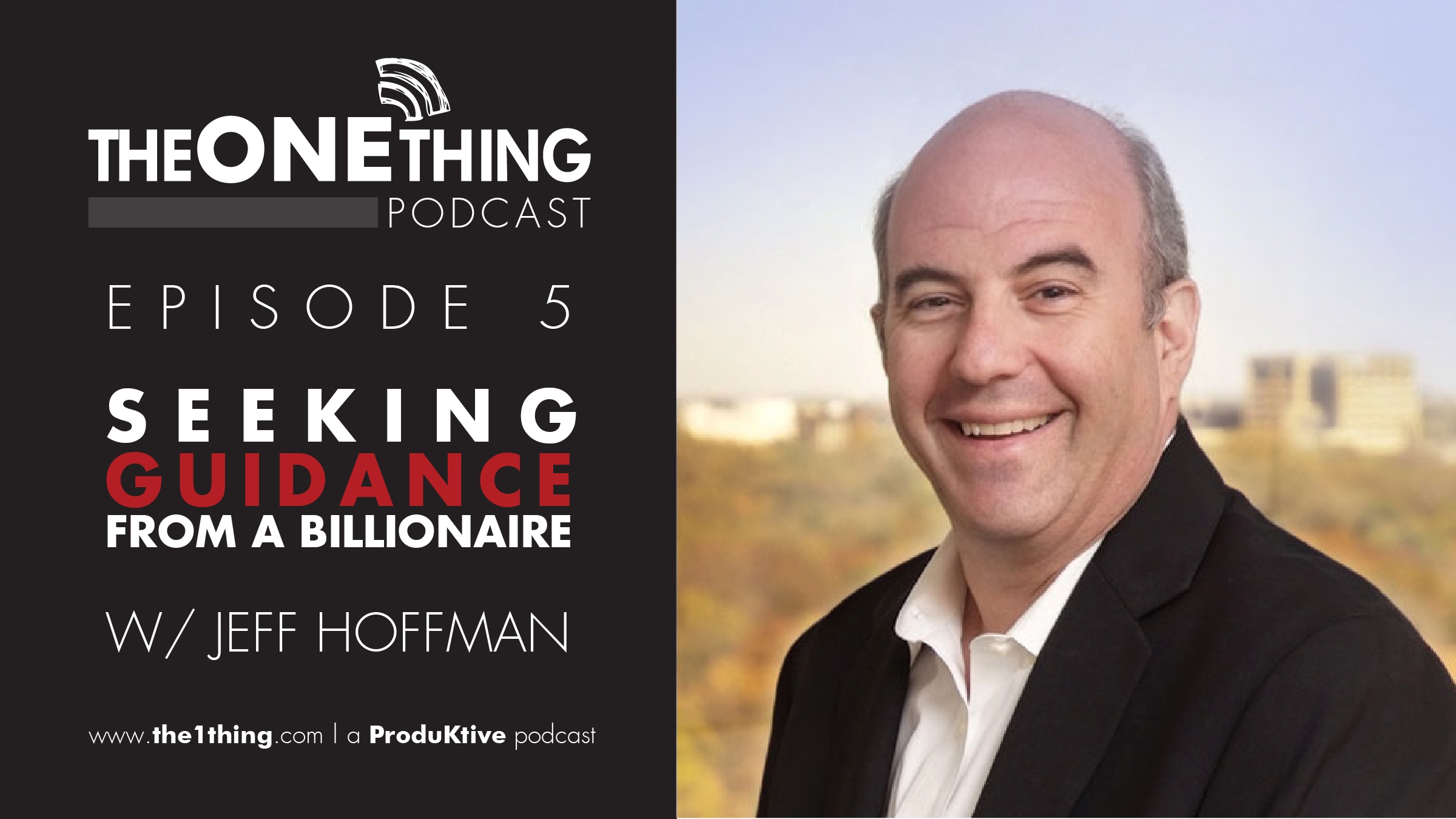 Seeking guidance from a billionaire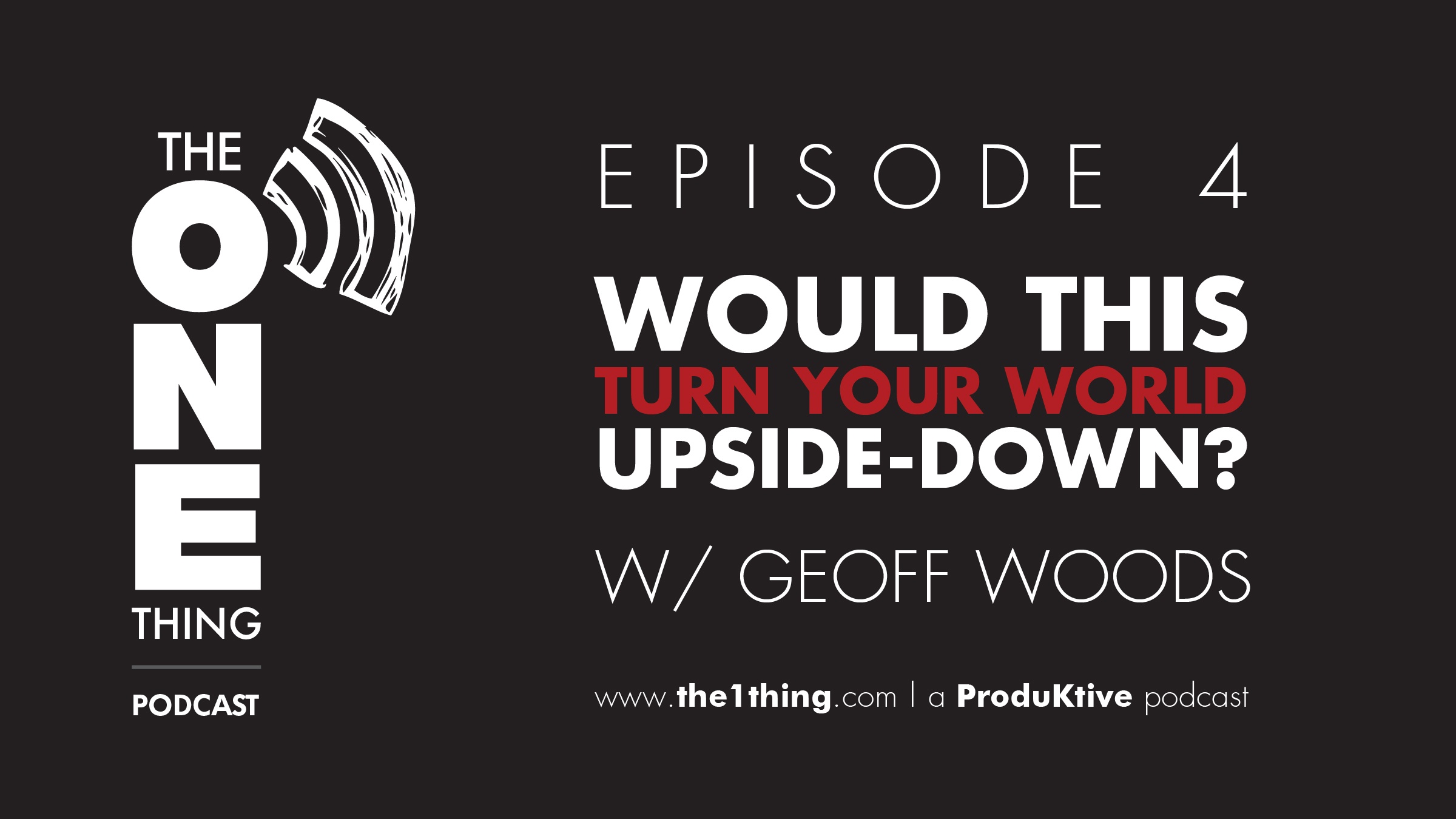 Would this turn your world upside down?
If you are reading this, then I know a lot about you.
You are a high achiever. You have massive goals and aspirations. You are unwavering in your commitment to accomplishing your goals.
We understand.
When we have massive dreams, we tend to look for the fastest way to get there and run. The thing we usually don't do is ask the most important question: am I truly building something that can scale with or without me?
If you want to build a brand that can scale, grow, live, breathe and thrive with or without you, then you need clarity about the ONE thing that will make everything else easier or unnecessary.
Focus on accomplishing that ONE thing and say no to everything else because you haven't earned the right to focus on anything else yet – this is the surprisingly simple truth behind extraordinary results.
Now you have the knowledge. Time to back it up with action.
Take a look at all of the things you do throughout the day. How much of your daily schedule directly supports you accomplishing your ONE thing? If you don't think you're investing enough time in your top priority, then how can you make a change?
Go to Facebook.com/theonethingbook and share with us. What's your ONE thing and where do you need help?
We want to engage with you and we want to add value to your life. We've seen what happens when you live The ONE Thing, and we know what it can do for you.