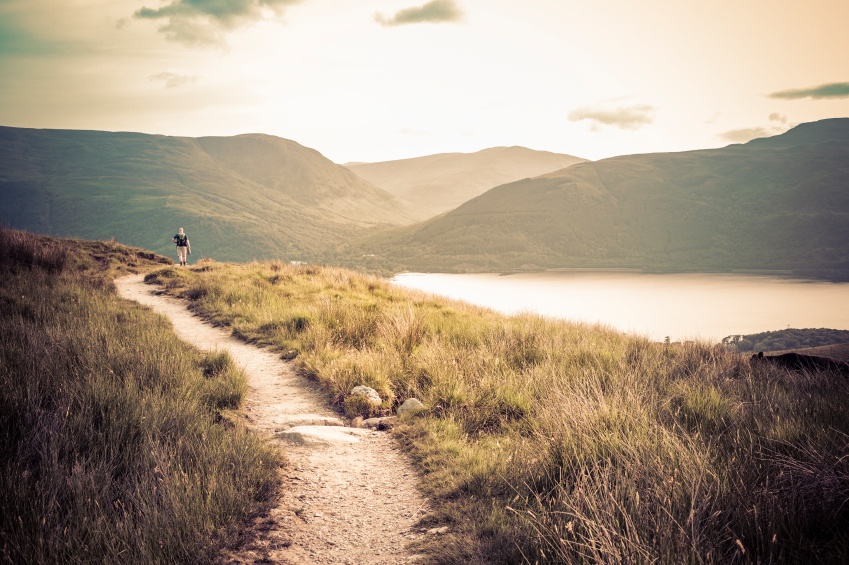 Lining up your dominoes and time blocking are crucial to achieving your ONE Thing. But they also require their own three key essentials. We like to refer to these as the Three Commitments.
If you're unfamiliar with the book, the Three Commitments are the things we need to walk a straight and narrow path toward success. To put it simply, extraordinary results aren't possible without them.
Commitment #1 – Follow the Path of Mastery
In order to realize the greatest achievements we must adopt a mindset of mastery. Anything less will cause us to fall short.
Mastery at its core is learning – and it's something that we never stop doing. It's not the end goal but a continuous path on which we build expertise from experience. Mastery is not a measurement of talent but the time that is put into deliberate practice of a particular skill.
As you may have guessed, that means mastery is a combination of putting in extraordinary effort and choosing the right thing to master.
Commitment #2 – Move From "E" to "P"
Productivity is a natural byproduct of continuously seeking the very best way of doing things. However, doing our best and doing something the best it can be done are two separate things that we often don't differentiate.
The first commitment to mastery cannot be achieved unless we are committed to doing something the best way it can be done. Many times the best way isn't the way we are currently doing something, and the best way will evolve over time.
Progress can be made in one of two ways. The entrepreneurial "E" way or the purposeful "P" way. The "E" way relies on the limited resources of energy and natural ability. The "P" way looks first for the best way to achieve the best results without necessarily having to rely on natural capabilities. Learning is a key factor in ONE Thing success that can only come by surpassing limitations.
Commitment #3 –Live the Accountability Cycle
We must be willing to be held accountable to doing everything we can to achieve our ONE Thing because actions are what lead to outcomes. Without accountability we assign responsibility elsewhere. Challenges become things we can't overcome because we can't control them. Failures become ceilings of achievement because we tried but came up short.
Accountability turns failures into teachable moments. It turns challenges into goals. Accountable people are never bystanders. They are masters of their own destiny that have the mindset of mastery. When we live the accountability cycle, we live in an environment where actions lead to outcomes and outcomes inform actions.
Given the importance of being masterful, purposeful and accountable, we've decided to put together a quick series for the coming week that highlights the three commitments and shows us how we can put them to work. By the end of the series you'll be well on your way to achieving your ONE Thing!