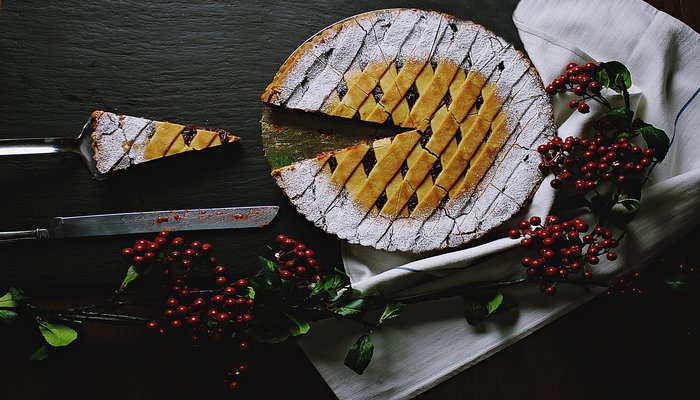 You're the head chef of this Thanksgiving operation, and it's time for you take charge. The whole family is here, and more than willing to help. Delegation is your spatula and tact is your sauce, but you still find yourself feeling one thing: stress.
Holidays are stressful for a lot of people, but especially stressful for those who have to host them!
Whether you're cooking a turkey for a family of five or prepping a whole feast for your neighborhood – there's nothing worse than feeling anxious and frenzied on "the day of". This is when you find yourself scurrying to find more chairs, stuck in the kitchen stirring the cranberry sauce, or running to the store to grab that last can of yams off the shelf. There are always a million fires to put out – sometimes literally. When it's your job to pull everything together it can make it difficult to actually enjoy the day with loved ones.
Before you throw in the apron and give yourself over to the holiday blues, we suggest something simple: a GPS. GPS stands for Goals, Priorities, and Strategies, and here at The One Thing, we always set up our GPS before we take on any project.
Drafting a GPS
Each GPS is comprised of one Goal that you want to accomplish; three Priorities that will help you achieve that goal, and five Strategies that will help break down each priority into manageable tasks.
A GPS is all about putting your tasks ahead in order or importance. This Thanksgiving, instead of running around the kitchen like a chicken with its head cut off, draft out a GPS of everything that needs to get done. When grandma shows up and wants to pitch in, get her on the same page and show her your GPS. That way everyone is clear on what needs to get done, and you won't have to spend your time giving everyone marching orders.
We think the best way to ensure your holiday is as stress free as possible is to plan ahead; leaving things up to chance is a recipe for disaster! And don't feel like you only have to limit your GPS to only cooking duty. Here's an Example GPS You Might Use to help plan your whole Thanksgiving Day celebration:
1: Goal: Put together a low stress family Thanksgiving.
Have everything we need for the big day.

Put together the guest list and send out invites.
Delegate who brings what dishes and ingredients.
Begin thawing the turkey on 11/20.
Set up decorations.
Plan out seating arrangements.

Prepare meal in less than five hours.

Set up all of the cooking ware the night before.
Prepare the casserole, dressing, mashed potatoes, and turkey.
Prepare and serve drinks.
Bring a movie for the kids to watch.
Have everyone pitch in to plate.

Have an awesome post-party.

Serve dessert.
Clean-up.
Package leftovers.
Provide post-meal entertainment (parade watching and game playing)
Take a nap.
Delegating the Right Tasks
Now that you have a basic game plan for the day, it is time for the next step: delegation.
A big component of the GPS is delegating tasks for your helpers to accomplish before, during, or after the celebration. Delegation is a powerful tool that alleviates stress, but it can also incite occasional drama. Maybe Aunt Mildred wanted to make her husband's favorite sweet potato casserole, but Uncle Jim wants to bring his sweet potatoes instead. The key to delegating without anyone getting their feelings hurt is to just let everyone bring and contribute what they please, but we don't recommend this particular track. That's how you end up with three pumpkin pies and no green vegetables at your holiday meal.
Instead, we recommend giving your helpers and guests options. Now that you've come up with a meal plan, go through your list of attendees. Who likes cooking? Who is great at making mulled wine or cider? Print out your GPS and give it to everyone who plans on coming. Give your guests three options each for things to prepare, and let them pick which one to bring. This gives your guests a sense of agency while making sure your overall vision is being met.
If you find that a couple of your guests want to bring their grandma's peach cobbler, or their favorite cranberry sauce–tell them to go ahead and bring it, but to also bring their assigned dish. It's a win-win.
Delegating out meal prep to other people will help everyone feel as though they've participated in the family holiday, help share traditions and keep you from spending all day sweating away in a kitchen. The same goes for cleanup – delegate those tidying tasks. No one enjoys cleaning, but when everyone pitches in, the job gets done in a fraction of the time. In turn, you'll have more time to put your feet up, enjoy a football game, and eventually get to the second best part of the day: naptime.
What are some of your Thanksgiving tips and traditions? Comment on our Facebook page and let us know!