"There's no 'I' in team" may be the most popular saying in sports, but it applies to many other areas of life. NFL and college football teams are a prime example of how a common goal can lead to amazing success both on and off the field. Each player wants to have a good game, increase their stats and wow the crowd, but it's team unity that takes an organization to the championship game.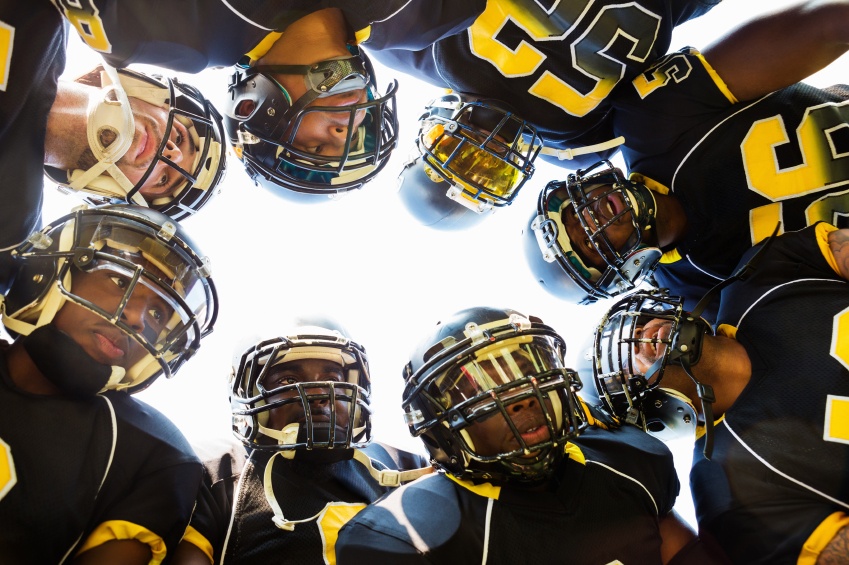 Florida State University is a perfect example of how relentless teamwork yields big results. After winning a couple of college football national championships in the 1990s, the FSU football program had a hard time maintaining its place as an elite program, the head coach was close to retirement and a series of bad seasons made fans question whether the organization would ever regain its former glory. That's when Jimbo Fisher, a former protégé of Nick Saban, and a top college football coach of this era, stepped in as head coach and made teamwork a top priority.
"Getting the mind right, and getting them to understand and care for each other and take ownership of each other, that's crucial," said Jimbo Fisher in 2010 when he took over for Bobby Bowden, the winningest Division I college football coach of all-time. Fisher was referring to his process of coaching the players. Right from the start he made teamwork an emphasis, and chose players that understood the value of working with one another not as individuals waiting for their NFL draft pick.
Key to the team's recent success is Heisman Trophy winning quarterback Jameis Winston. Both his coaches and teammates have lauded him for his unshakable commitment to the team. Jimbo Fisher has said that Winston has a tremendous, "drive for teamwork and winning, ultimately not being an individual guy." With Jimbo Fisher and Jameis Winston in leadership roles it comes as no surprise that the FSU football team was able to achieve a 14-0 season and win the BCS national championship last year.
Making Team Success Your ONE Thing in the Workplace
"Individual commitment to a group effort — that is what makes a team work, a company work, a society work, a civilization work."  Vince Lombardi, football coach
If you're a manager, executive or business owner, the most impactful thing you can do is make your ONE Thing concept a team effort. We're taking pages right out of the playbook to provide advice on how to pull your One Thing into your work with others for team success.
"If a team is to reach its potential, each player must be willing to subordinate his personal goals to the good of the team." Bud Wilkinson, football player and coach
The first step is to get everyone on board so everyone supports the same vision for the team. This may be tricky since everyone will have their own job tasks and their own way of doing things. Make it clear that the intention is to get a win for everyone.
"Build for your team a feeling of oneness, of dependence on one another and of strength to be derived by unity."  Vince Lombardi
A team works together only when they have a goal they are all invested in. Come up with a common objective for the company/department/project as a team. Then make sure everyone understands the role that they play and how it impacts the team as a whole.
 "Good teams incorporate teamwork into their culture, creating the building blocks for success."  Ted Sundquist, football player and manager
It's not enough to just put the ONE Thing into practice for a single project. You've got to make ONE Thing teamwork part of the culture of the company and create a conducive work environment that supports it. To do this have regular discussions about the ONE Thing, hold workshops about the concepts, arrange frequent team building events, use team-oriented language in your emails, memos and meetings. In short, make it an everyday practice.
"The achievements of an organization are the results of the combined effort of each individual." Vince Lombardi
Once you and your team have identified the ONE Thing that matters most and you've built teamwork into the culture time blocking is a must for making things happen. Have a time blocking session where you go over the fundamentals with all of your team members. Encourage them to time block their daily tasks so that the ONE Thing is their key focus.
"One thing about championship teams is that they're resilient. No matter what is thrown at them, no matter how deep the hole, they find a way to bounce back and overcome adversity." Nick Saban, head coach of the Alabama Crimson Tide
Creating good, goal-oriented habits and getting results isn't an overnight process. If you've read The ONE Thing then you know on average it takes 66 days to create a good habit. Along the way willpower may wane and fumbles may happen. That's part of the journey, and mistakes are powerful learning opportunities. As your team meets goals along the way celebrate the wins, but don't make them a ceiling. Keep building on your success and working as a team to achieve ONE Thing after another.
Original Source: http://www.the1thing.com/the-one-thing/what-we-can-learn-from-the-common-goal-of-a-football-team/