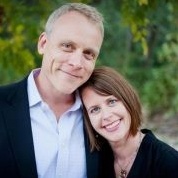 In a gesture to shine light on some special Moms in our world for longer than a day, we're taking over The ONE Thing blog with fresh tips from Wendy Papasan. As the wife of The ONE Thing author Jay Papasan, owner of The Papasan Realty Team and a mother of two, Wendy shares insights on bringing focus to what matters most in her ever-evolving world.
KellerINK: Where do you struggle when it comes to balancing your career with your role as a parent?
Wendy: I think parenting is hard whether you are a full-time working parent or are a stay-at-home parent, but being an entrepreneur with young children has its own unique set of challenges. For instance, most normal people do not wake up thinking about their P&L.
KellerINK: Do you have a mentor or coach to help you navigate the balance between your professional and family lives?  How did you find him/her?
Wendy: I have a great business coach who helps me during pinch points in my business, but I have to say my husband, Jay, is my best mentor and someone I deeply respect. He is very clear about his most important thing, which is his family. From the very beginning, he always encouraged me to hire help so that I could spend a lot of time with our family and still grow the business.
KellerINK: What's the best piece of advice you've received on building your business?
Wendy: About three years after I started, I was really struggling with hiring a buyer's agent because I was afraid my business would get too big and too complicated. Gary Keller invited me to his office and explained that hiring the right buyer's agent was going to make my life easier, not harder, and that a big business isn't necessarily more work than a small business. Seems simple in retrospect and that was a big turning point in my thinking about growing the business.
KellerINK: What about on balancing a family with building your business?
Wendy: Not sure who said it, but actually being present (and not distracted) when you're with your children is very important. We always have breakfast and dinner together as a family, and that keeps us connected.
KellerINK: We often talk about "leaving a legacy" for our children. What would be the one lesson you would want your children to learn from your experiences in business?
Wendy: Building a business has been a huge personal growth experience for me. I've pushed myself way beyond what I ever thought or imagined I could do in a fairly short amount of time. I want my children to know that the sky is the limit if you are passionate about something and are willing to work hard for it.
KellerINK: What drives you as a business woman? As a mom? How do these overlap?
Wendy: I think being a mother is actually very good preparation for being a Realtor and business owner. There are a lot of tantrums, sometimes you need to spell things out very slowly and sometimes a little snack or a nap is just what the doctor ordered.
KellerINK: When you were a kid, what did you want to be when you grew up?
Wendy: The President. Now I'm the President of my own company!
KellerINK: What's your favorite part of the day?
Wendy: I love the early mornings. I get up really early between 4:30 and 5 a.m. I love stepping outside on our deck and taking a minute to listen for the quiet. It's like a secret being up that early.
KellerINK: If a young person you really cared about asked, "What's the ONE Thing I can do for my business life such that by doing it everything else would be easier or unnecessary?" what would you tell them?
Wendy: Hire great help, as early as you can afford it. Also don't spend all your profits so you can invest some of them back in the business.
KellerINK: What advice would you give as a mom looking to achieve balance in both your professional and personal world?
Wendy: Balance is impossible. Building a business and being a mom are both really messy experiences. Embrace the chaos, laugh at yourself as much as you can, and fail your way to success.
KellerINK: What are three tips for working moms that you want to leave us with?
Wendy:
Get an Amazon Prime membership.
Always be scouting for great babysitters.
Don't be afraid to get help and delegate, whether it's a housekeeper or an accountant.
Share your ahas and other tips with us: #theONEthing.
Original Source: http://www.the1thing.com/small-business-advice/wife-of-one-thing-author-says-embrace-the-chaos