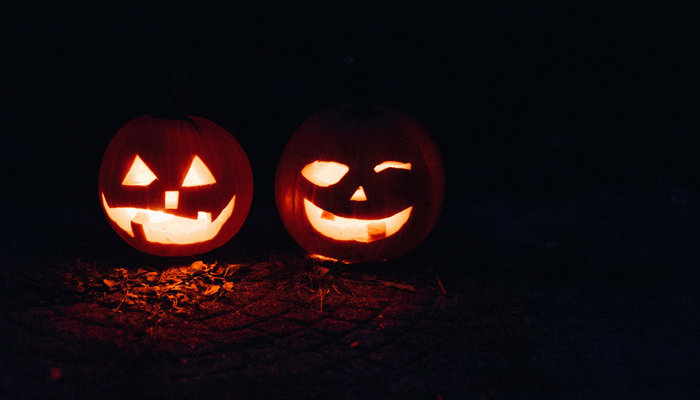 Trick or treaters everywhere will march through the streets tonight looking for something sweet to snack on. Never underestimate the power of a sugar addicted child—if your home doesn't hand out the goods, it'll haunt you later (generally in the form of trees draped in toilet paper).
Kidding aside, Halloween is a great time to get to know the people who live around you and to start building personal relationships with your community. You're likely to see a number of neighbors, new and old, and their families. It's best to be prepared to welcome them to your doorstep in a spirited fashion. If you're new to a neighborhood or are struggling to figure out why your home isn't a popular stop on All Hallows' Eve, heed our do's and don'ts of trick or treating listed below.
Don't: Give Out Pennies, Toothpaste and Toothbrushes, Fruits, or Vegetables
We've all likely been on the receiving end of this "thoughtful" idea, and if you haven't — now is not the time to consider doing it. Halloween is all about one thing: fun. Candy is fun. On the other hand, pennies are for couch cushions, brushing your teeth is work, fruit isn't the type of sugar kids crave, and vegetables are for grownups. Giving children something out of place doesn't just draw the ire of trick or treaters — it also gives off the impression that you don't like to have fun.
Do: Give out Toys
If you've got something against candy — maybe you're a dentist — then you shouldn't worry. There is a clear, scientifically verified alternative to handing out candy on Halloween: toys.
In 2003, Yale researchers gave nearly 300 trick or treaters between the ages of 3 and 14 the option of choosing between comparably sized candies or toys. Dentists everywhere rejoiced when they found that children were just as likely to choose a toy as a piece of candy — satisfying their imaginations instead of their sweet tooth.
Don't: Be Shorthanded
93 percent of American children go trick or treating every year. They are a force to be reckoned with. And no one wants to answer the door without any confectionary treats for wandering ghouls or goblins. Oftentimes it seems like the "trick" side of trick or treating comes when a house runs out of candy. When a wily group of teenagers looking for trouble see that a house has closed up shop early, they see it as a target (more on that later).
If you don't want to worry about disappointing anyone with the sight of an empty candy bowl, then the first thing you need to do is make sure you're stocked up for the night. Always air on the side of caution when figuring out how much candy you need to buy for the kids in your neighborhood. We suggest taking the number of kids you expect and doubling it. After all, if you wind up passing out the extras, you'll be the hero of the neighborhood, and if not, a few leftovers never hurt anyone.
Do: Leave a Light On
Things happen — we get it. Even some of the most prepared homes wind up running dry early on Halloween night. If you've done your best, there's no need to panic. But if you want to avoid waking up in the middle of the night to the sound of eggshells knocking on your doorstep, then take this simple tip to heart: leave a couple of lights on in the house.
We forget that kids get older. While Halloween night in our early years is all about sweet treats and tired feet, as we get a little older, it's inevitable that some of us will become more interested in the mischievous side of the holiday. Take it from a former prankster, a house without a light on is a beacon for trouble on Halloween. We don't recommend keeping the porchlight on—that will just attract a disappointed swarm of trick or treaters. However, whether it's a living room lamp shining through a window with the shades pulled shut or a motion activated flood light, it's always a good idea to make pranksters second guess whether or not you're still awake at night.
Don't: Make it All About the Kids
It's not uncommon to see parents struggling to match their kids' enthusiasm for running door-to-door, asking for candy. If you're looking to make a good impression on your neighbors this Halloween, offer some treats to the parents that will give them the boost they need to make it through the night. Drinks are always a good place to start. Food that they can take on the go that isn't packed with sugar is a good idea as well. Whatever it is—just keep in mind that parents like to have fun, too.
Always: Have a Good Costume
Just because you're the one handing out candy doesn't mean you don't get to have a little fun. Wear a costume and get into the spirit!
What traditions do you enjoy on Halloween? Let us know on our Facebook page!