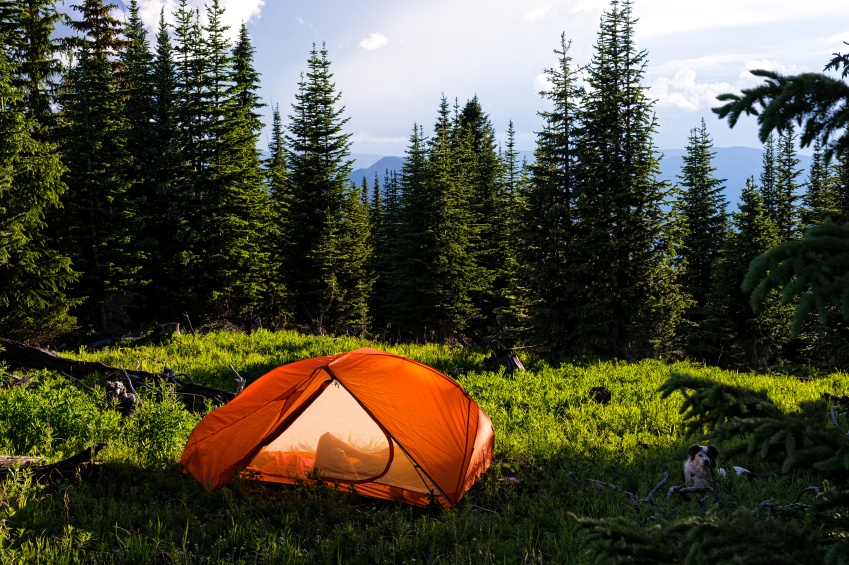 Taking a vacation is the most relaxing way to notably increase your productivity at work. Giving yourself a break is a proven productivity strategy that allows workers to decompress so they don't become overwhelmed by stress. So why not really make the most of your time off?
If improved productivity is one of the end goals, these vacation destinations will inspire you to hit the ground running when you get back to the office.
 Historic Landmarks of Washington D.C.
Talk about a source of inspiration. The amazing feats our forefathers were able to accomplish will make any goal seem more attainable by comparison. As will to amazing monuments and museums that have been built to commemorate the greatest moments in American history.
Washington D.C. is also the most productive region of the country — just kidding, but really — seeing all those hard-charging pages could be the spark you need to tap into the passion that led you down your own career path.
 An All-Inclusive Resort or Cruise in the Bahamas
Burnout is often the source of productivity angst. Decision fatigue is a real thing that can drain your energy and make progress near impossible. Planning a vacation can seem like work in and of itself when a million decisions have to be made about where you're going, how you're going to get there and what you'll do once you make it to your destination.
An all-inclusive resort or cruise to the Bahamas is the perfect solution for depleted decision makers. All you have to do is choose the resort or cruise and just about everything else is handled for you. When you take this type of vacation you don't have to organize schedules or make arrangements. It gives you the refreshing sense that someone else is taking care of you.
Grab a seat in the shade of an umbrella, take in the spectacular views and let the resort or cruise bring the entertainment to you.
 Colorado Camping
Being out in the sun and natural surroundings is an immediate productivity booster. Studies from the University of Michigan, Rensselaer Polytechnic Institute and more have shown that the sounds and sights of nature, even from within an office, can increase productivity.
The majesty of the Rocky Mountains will certainly inspire creativity. The beauty of the towering tree-cover mountainside alone is a cognitive mood booster, but when you think about the men and women who carved out cities during the gold rush the area becomes even more impressive. The diverse landscape provides an array of activities from adventurous and rewarding activities like hiking a fourteener and white water rafting or more relaxing activities like lakeside reading.
There's also the added benefit of being in a distraction-free environment. Electronics can become shackles that continually add to the to-do list, slow things down and make it impossible to take a break. Out in the mountains you can go completely au natural. Ditch the laptop and grab a notepad instead. When an inspiring ONE Thing moment strikes, jot it down or just keep a vacation diary to help ease your mind.
 Highly Productive Urban Environments
Seeing others hard at work is sometimes the motivation that you need to kick things into high gear. Metropolitans around the world are hubs for activity. The infectious feeling of importance is hard to ignore when you know millions of dollars are exchanging hands, hundreds of thousands of people are taking care of business and high rises are going up before your eyes.
The World Economic Forum and Bureau of Economic Analysis have gathered data that has helped to identify the most productive areas in the world. The top metros include:
Zurich, Switzerland
Singapore
Berlin, Germany
New York, New York
Anchorage, Alaska
Minneapolis, MN
San Jose, California
 Awe-Inspiring Libraries
Libraries are naturally conducive for productivity because they are designed to increase focus. But if you visited the Library of Congress during your productivity trip to Washington, D.C. you know not all libraries are created equal. There are a number of libraries in North America that are architectural gems with much more to do than study.
The Central Library of Vancouver is an amazing indoor/outdoor space that is a modern version of the Roman Coliseum. The Stephen A. Schwarzman Library in New York City is a historic landmark that has made an appearance in many Hollywood films. The José Vasconcelos Library in Mexico is a "megalibrary" with over 409,000 peaceful square feet to explore.
Do you find that some vacation spots help spur more productivity than others? Share your experiences with us in the comments below or on Facebook and Twitter!
Original Source: http://www.the1thing.com/the-one-thing/5-vacation-destinations-that-will-increase-your-productivity/