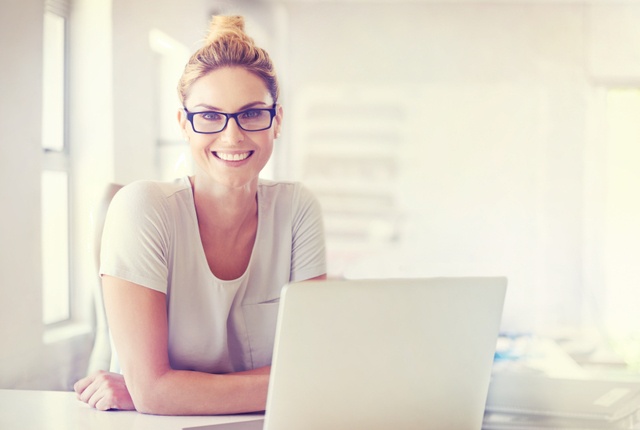 Time is the most precious resource we have because it is finite. It's the ONE Thing we absolutely can't make more of or replicate no matter how hard we try. The closest we've come to time manipulation is the digital revolution. It hasn't given us more hours in the day, but it has helped us save a lot of time.
People that seem to get more done in day than the average person understand how to leverage tools and technology to maximize productivity. The digital revolution has given us so many ways to live and work more efficiently that sometimes it seems like we do get a 25th hour.
Email
Let's go ahead and start with the most obvious – email. Remember when it took days for letters to be mailed? Yeah, we kind of forgot about that too. Correspondence from anywhere in the world to anywhere in the world is now as quick as a click of a button. We can even email photos, videos and documents. And now we can do it all on the go using our smartphones. Just watch how often you check emails because if you do it too often it can be a time suck that decreases productivity.
Online Banking
Making purchases and paying bills is now much quicker thanks to online banking. You can also check on your accounts at any hour of the day without needing someone to pull the information up for you. Not to mention electronic money transfers that direct deposit funds right into your account. No more trips to the bank, no more cashing checks, no more paying bills by snail mail. Now we don't even have to waste time getting our wallet out and swiping a card at the store. Just wave your Apple Pay or Visa Checkout enabled device in front of the scanner and you're good to go.
Virtual Assistants
If you can't make more time manpower is the next best thing. Now it's affordable and easy to hire someone to handle all the extra tasks you don't have time for. Virtual assistants can be found online at sites like Elance.com and TaskRabbit.com for much less than it would cost to hire an in-person assistant. The flexibility makes hiring a virtual assistant a viable option whether you have an ongoing need for extra help, a short-term project or just need assistance for a day when you're in a time bind.
Making Travel Arrangements
One of the first innovations of the Internet that had everyone talking was scheduling flights online. Sure, it's decimated the travel agent industry, but for everyone else it's been a godsend. Now Google and other comparison sites like Expedia aggregate the information so it's even quicker to find the best prices and purchase tickets.
Managing Contacts
Rolodexes are things of the past. Now you can scan QR codes on business cards and share contact information with a click of a button. Contacting your leads is also much less time consuming thanks to customer relationship management systems (CRMs). A one-time set up can create an automated, multi-touch drip campaign that is used over and over.
Googling Anything
Before Larry Page and Sergey Brin dreamt up the definitive search engine known as Google, people still had a lot of questions and needed to look up information. Today all we have to do is type in a few keywords and – presto – there's way more information than you ever though possible right at your fingertips. Before you could "Google it" you had to ask around or go to the library and look it up in reference book. Even then you may not find the answer you were looking for and the information could be outdated. Some will argue that we live in a world with information overload, but it can also be argued that we now have more time to process more information thanks to Googling an answer in seconds.
Cyber Monday
Cyber Monday – online shopping and deal finding at it's finest. Instead of driving to various locations, waiting in long lines and fighting through crowds you can sit and shop from the comfort of your home in a lot less time. Not to mention the beauty of online reviews that help us avoid wasting time and money on subpar products.
How are you leveraging the digital revolution to get more done in a day? We'd like to hear what digital technology you would add to the list!