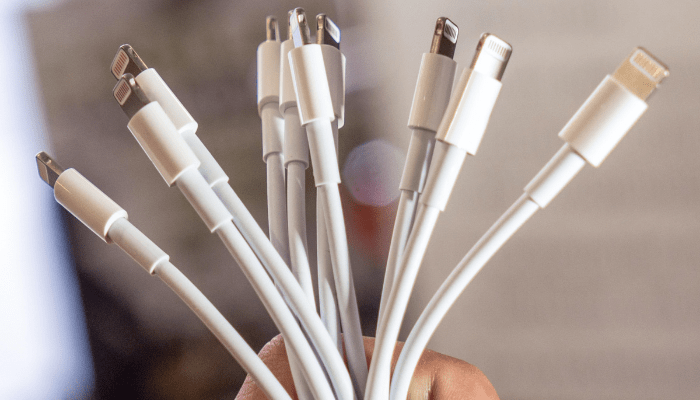 When you're in a long-term relationship, it's natural to get comfortable with routine and the status quo. While that normalcy can be reassuring and provide consistency, it can also make it difficult to accurately judge the health of your relationship.
Even when a relationship is going well, one or both people may not feel like they're living up to their potential. Research shows that accountability has a huge impact on our ability to achieve goals. The influence your partner has on your life can make them your strongest ally or, inadvertently, your worst enemy when it comes to goal setting and fulfillment.
He Quit His Job and She Got Her Husband Back
In the case of Chris and Monica Tschantz, a perfect life on paper didn't add up to reality. They were making good money, raising great kids, and enjoying what little time they got to spend together outside of work. They were doing well but they both knew that they weren't doing their best.
Chris's long hours at work limited the time he got to spend with Monica and the kids. And the time they did spend together didn't feel as intentional as they would have liked. There was a lingering feeling that they were moving forward—but not together. After Chris got home particularly late one night, Monica looked at him and said, "I want my husband back."
If You Want an Extraordinary Relationship, Articulate Your Wants and Needs
Monica had been familiar with The ONE Thing for a couple of years when she and Chris took a trip to Austin for the Couples Goal Setting Retreat. They realized that they had never talked openly about their goals and didn't have the language to say what they wanted.
If they didn't know if they were on the same page or where they differed, how could they support each other?
The conversations weren't easy, but during that first retreat the Tschantzes set a goal to save for their children's college tuition. That big goal led to changes in their day-to-day spending habits, the way they talked about money in their relationship, and it made them stronger and more communicative as a couple.
When asked what advice they'd give to other goal-setting couples, Monica says that vulnerability is key. Be honest about what you want in order for your partner to be able to support you.
A Good Relationship Gets Better When You Prioritize Joy
Chris and Monica's work lives were a big source of unhappiness. That's why they made the bold decision for Chris to quit his job and start on his dream of owning an advertising agency.
They weren't able to execute this plan overnight. But the decision to make it a priority was a big first step that pave a path forward. Much like their college savings goal, Chris and Monica began to prioritize what they could and couldn't live without. And the tradeoffs were worth it. When Chris was able to finally start his own agency, the whole family got what it wanted—more quality time to spend together.
Your relationship doesn't have to be in shambles for you to improve it. You can set goals based on what brings you joy individually and as a couple, and the pursuit of that joy can bring you closer together.
Take Big Steps and Hold Each Other Accountable
Achieving long-term goals together isn't a race, it's a marathon. In order to finish, you have to set a reasonable pace and be willing to have mutual accountability.
If you haven't scheduled a goal-setting retreat with your partner, choose a time when you can go away together and talk about the goals you want to achieve individually and as a couple. Once you have your big goals in mind, break them down into smaller steps that will help you get started right away. Each of you have a role to play, and you can't be afraid of a little tough love.
Just because your relationship looks good on paper doesn't mean that you or your partner are getting the most out of it. An extraordinary relationship requires you to support each other in your most ambitious goals, and to set high bars for your life as a couple. When you dedicate time and effort to getting the most out of your life together, you'll see your relationship grow in ways you didn't think possible.
Interested in learning more about setting goals as a couple? Check out our Goal Setting Retreat.