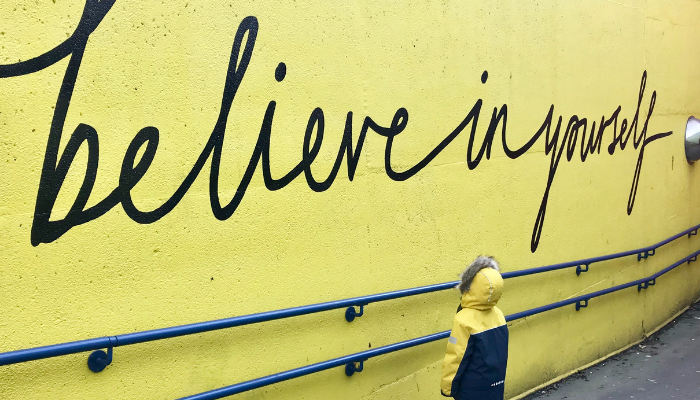 Here at The ONE Thing, we write a lot about the importance of keeping your seven buckets full. The seven buckets are the seven areas of your life which, if full, will enable you to live the best life possible. The seven areas include your spiritual life, financials, physical health, business, personal, job, and relationships. Most companies emphasize you working on your business, financial, and job buckets. But, here at The ONE Thing, we focus on the big picture. Not only does that mean staying on top of your business, financial, and work-life, but it also means balancing out your spiritual, physical health, personal, and relationship areas.
Today, we want to walk through the relationship bucket and talk about ways to fill it up. Your significant other is a major portion of that relationship bucket, and so making that relationship the best it can be is always in your best interest. We want to help bridge that gap and help you keep your relationship bucket filled with arguably the most important person in your life.
However, we also care about keeping that financial bucket filled. So, even if your significant other is worth a million bucks, we are going to challenge you to go on a date and only spend $20 or less.
Lucky for you, we've cooked up some great dates ideas on the cheap!
Fresh Air
Channel your inner Lewis and Clark and explore your surroundings. There is so much around us that we just don't take advantage of. Whether you live in a small town or a big city, in the mountains or by a lake—our natural landscapes provide us ample opportunity to get out and organize a cheap, fun date.  Utilize apps like All Trails and The Outbound to get inspiration and ideas!
First, check on the events going on in your neighborhood. These events could include farmer's markets, concerts in the park, or even a block party.
Raise Your Heart Rate Like the First Time you Saw Them
Exercise is one of the most fun and most bonding activities you can do with your sweetheart. It's also easy– on the wallet, not necessarily on the body!
When you exercise, your body releases a load of important chemicals and hormones. Most of which can have a direct impact on the health and well-being of your relationship. Exercising puts your body in a place where it is physiologically primed for romantic attraction. According to a study by Lewandowski and Aron, the very act of exercising can also have a positive physiological response. Exercise "drives romantic attraction."
For instance, when you exercise, oxytocin—also known as the love hormone– gets released in your body. This hormone promotes bonding with your partner. According to researchers at the University of California, San Francisco, the hormone oxytocin has been shown to be "associated with the ability to maintain healthy interpersonal relationships and healthy psychological boundaries with other people."
Lastly, your body releases endorphins. Endorphins are not only great for soothing your body and healing it from its daily wear and tear but they also "play a key role in long-term relationships." That is because they incite the feeling of well-being, peace, and security.
Exercising is also cheap! So, kill two birds with one stone and take your date to a free yoga class, or go for a swim at a nearby lake. You can also take this opportunity to give your date a new experience. Take them to a rock climbing gym, a dance lesson, or to an axe-throwing bar!
Game Date
Chris Waters is living a life he never could have dreamed of. The San Diego native found his world flipped upside down shortly after he participated in the annual Reddit Holiday Gift Exchange. Each participant is matched up with another participant somewhere in the world. They are tasked with sending them a personalized gift. Chris did some digging and found out his recipient lived right near him, so he decided to design him an extravagant scavenger hunt.
The day, full of mystery, adventure, and exhilaration, went off without a hitch. After getting tons of positive feedback from his recipient, family, and friends, Chris realized that people would pay for customized, extravagant scavenger hunts. So, he put up a website and overnight 40,000 people landed on his page. Nowadays, Chris gets flown all over the country and is booked out for years in advance.
Even as adults, we all love to feel the sense of mystery and wonder we had when we were kids. We don't feel those things enough, it seems. But, you can easily stir up those old feelings for your significant other and yourself during a fun, cheap game date!
You can copy Chris and design an elaborate and meaningful scavenger hunt that doesn't have to cost anything at all. In fact, if you visit his website, he has a bunch of ideas up there so you can make your own scavenger hunt. But, you don't have to limit yourself. You can also play board games, hide and seek, or any other silly game you liked to play as a kid.
Selfless Love is the Best Love
If you read our last post, you will have learned all about the magic and benefits of giving. Giving, regardless of the motive, will reap you an innumerable amount of rewards.
Volunteering actually helps keep you healthy and can lower your stress. Often, volunteering takes place outside where you can get some fresh air and sun. It is often a group activity and participating in a charitable pursuit with others is bonding. We are biologically inclined to community building, and altruism and volunteering have been shown to trigger those feelings. Plus, if you volunteer with animals you get the benefit of puppy kisses.
Put your best foot forward and take your date along to a volunteering opportunity. Not only will you two be able to enjoy each other, but you will also meet fellow happy, healthy, and giving individuals.
Check out a local animal shelter, soup kitchen, or community center and take your significant other on a cheap date she will remember forever.
Making Memories
We hope that every date we go on is one for the memory books, but that just isn't the case. Our memories are notoriously fickle and sometimes even the best memories fade.
That's why we recommend a photo shoot date. There are services such as the one here that are popping up all over the place that provide personal photographers for dates!
The service above is pretty expensive, but there are low-cost alternatives.
Either borrow a friend's camera or simply use your smartphone. Tell your significant other to dress in their finest or bring silly costumes and head to a picturesque location.
If you can swing it, ask a friend to come along to get couple shots. Since we're going cheap on this, bribe a friend to take your photos and buy him a pizza after.
Quiet Time
Yes, dates can be thrilling and full of adventure. But, they can also be a great time to wind down, chill, and get closer to your significant other. It's a joy sometimes to let the world slip by while you hang out, just the two of you. There are plenty of really easy and cheap ideas for dates in this category.
Cook a meal together. Find a recipe for your significant other's favorite meal, or for a meal they loved as a child. Nothing is better than putting on some music, opening up a bottle of wine, and utilizing your team working skills to make a delicious dinner.
If cooking isn't your thing, order in and watch a movie. Make the night special with candles, lights, or even build a pillow-fort if you're that kind of couple. Pop popcorn and snuggle up in a blanket.
If you aren't feeling like a homebody, take a drive. Make an old-school playlist and grab some milkshakes. Spend the time cruising and singing along to your favorite tunes. Or, hit up an old-fashioned drive-in movie theater– they seem to be popping up everywhere!
Just Desserts
$20 won't get you a fantastic meal for two, but it can buy you a dessert to share! If you want to get a taste of luxury, but not have to pay for the whole pie, then head to a nice restaurant and go for just desserts. This option affords you the opportunity to dress your best and head to a fancy location while still staying on a budget. Plus, it's cute and very romantic.
We hope that you don't let your relationship bucket drain because you are too focused on filling your other buckets. Far too often, we take the people who love us for granted. Let's not make that mistake!
Have you gone on any creative and cheap dates? Let us know on our Facebook page!