We're used to reading books that talk about "The 27 Steps" or "The 52 Things" we need to do to succeed. So why did Gary and Jay decide to whittle it down to just ONE Thing? That's the question that sparks the lively brass tacks discussion on this week's Entreleadership Podcast, featuring our very own Jay Papasan.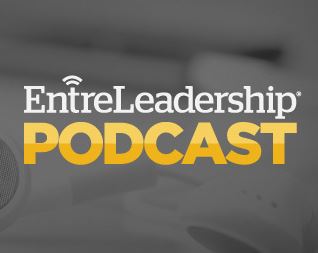 Host Chris Hogan – Dave Ramsey's leading business speaker and coach – sat down with Jay to shed light on how focusing on what matters most proves the greatest results.
"It's saying no," says Jay. "Every yes, a real yes, has to be defended by a thousand nos. That's the huge challenge." And this, Jay explains is what sets entreleaders like Gary and Dave up for huge success. "Gary sees the priority and is willing to say to no to everything else to get that done."
Tune in to the Entreleadership Podcast now to hear more on:
Why busy is actually the opposite of productive.
How purpose functions as a foundation for success.
Why leadership without accountability doesn't work.
Why saying no drastically affects your results.
How building habits will determine your future.
And be sure to share your AHAs using hashtags: #Entreleadership and #theONEthing on Facebook and Twitter.
Original Source: http://www.the1thing.com/the-one-thing/dave-ramseys-entreleadership-podcast-features-the-one-thing