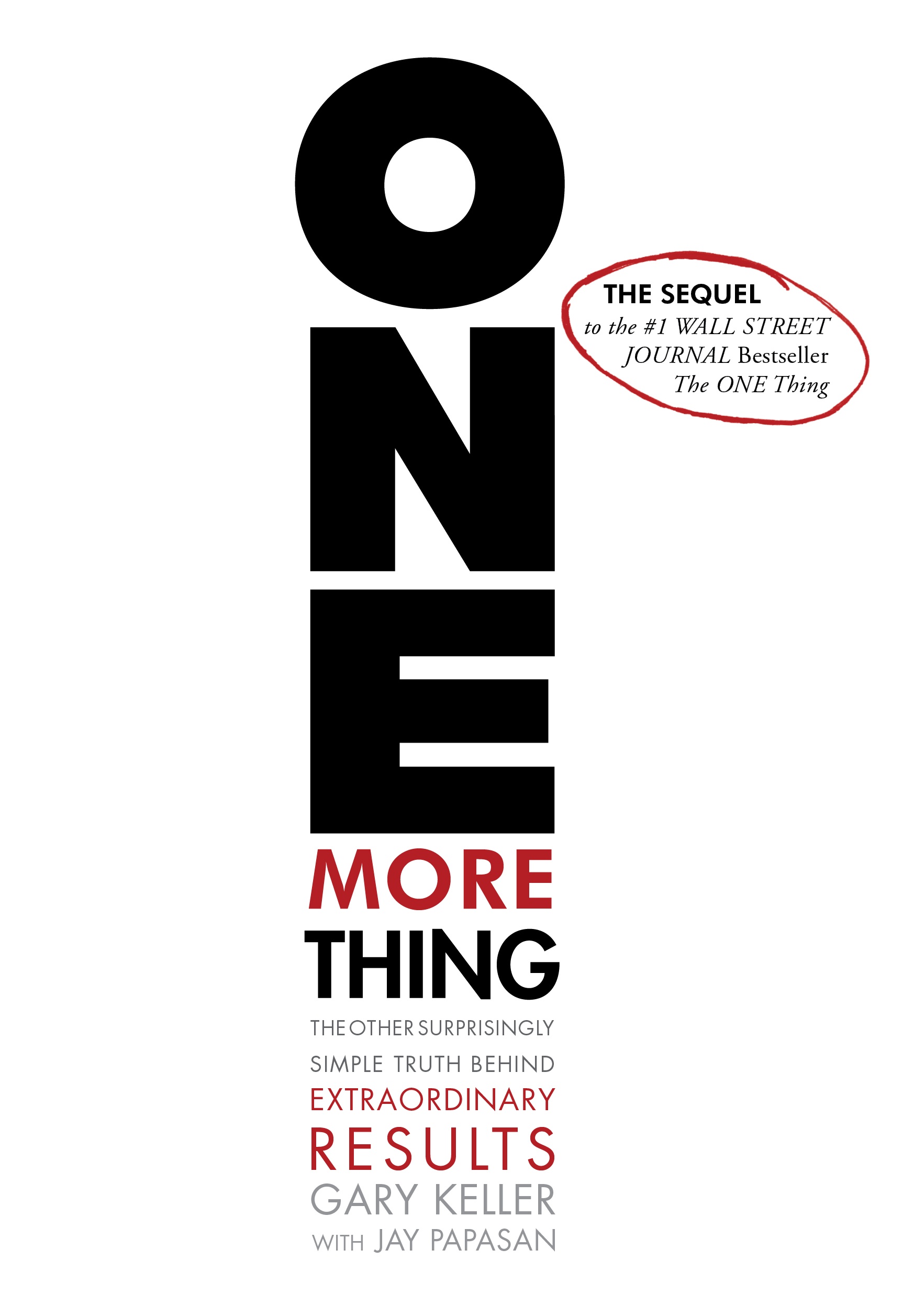 After hearing from a few publishers overseas that they wanted the translation rights, we thought we should make it clear that this was nothing more than a harmless April Fools joke.
It's been two years since the release of the bestselling book The ONE Thing: The Surprisingly Simple Truth behind Extraordinary Success, and this April, the ONE Thing team is proud to announce that a sequel will be ready for publication and distribution at the end of this month!
According to author Gary Keller, the idea of coming out with a sequel to their wildly successful book on productivity and priority came about by asking the focusing question: "What is the ONE Thing you can do such that by doing it, everything else would be either easier or unnecessary?"
"It's been two years since we released the first book, and we knew our audience was hungry for more," explained Gary Keller. "So Jay and I went back to the writing room to try and figure out what we could do to not only continue the success of The ONE Thing, but to provide people with something new and exciting that would eclipse the impact of our first book. So we asked ourselves the focusing question, and after a few weeks of coming up with ideas, the answer hit us like a rejection letter from a publisher—it was so simple, write ONE More Thing."
The new book, titled ONE More Thing: The Other Surprisingly Simple Truth behind Extraordinary Success, will show us how to achieve even more by harnessing the power of the Re-Focusing question: "If your ONE Thing doesn't work out, is there another thing you can do, such that by doing it, everything else would be easier or unnecessary?"
"We felt like there was a lot we wanted to say in the first book that we didn't have enough time to explore," says bestselling co-author Jay Papasan. "Like, what happens when you block off too much time? Can you unblock a time-block? What happens if your bunker is too good and you can't get out? Do you just stay there forever, trapped in a hamster-wheel of productivity? What if you run out of cheese?"
The book, slated to be released nationwide on April 31st of this year, will seek to "answer some of the more important questions" readers were left with at the conclusion of its predecessor.
"We talked about the Domino Effect, but what about The Butterfly Effect?" questioned Gary Keller. "I mean, Ashton Kutcher was really good in that movie."
Other topics covered by the book include:
The Power of ONE…More Thing
Thinking BIG Again
Finding Willpower in a Six Pack of RedBull
The Fifth Thief of Productivity: An Actual Thief
No Such Thing as a Bad Idea? What about Waterworld-2?
The authors hope that through the publication of this book, they will be teaching their readers to live with new productivity, new purpose, and MORE productivity. Be sure to preorder your copy today at ONEThingSequel.com!
Original Source: http://www.the1thing.com/the-one-thing/gary-keller-and-jay-papasan-announce-sequel-to-best-selling-book-one-more-thing/