Olympians are undoubtedly some of the world's fittest individuals. These top athletes have made dominating a sport their focus with the goal of getting to the world's biggest arena. And, while all eyes are on the contender during the games, competitors lean on their coaches to keep focused. So, as the 2014 Winter Olympics come to a close, here's a shout out to some of the greats – on and off the slopes.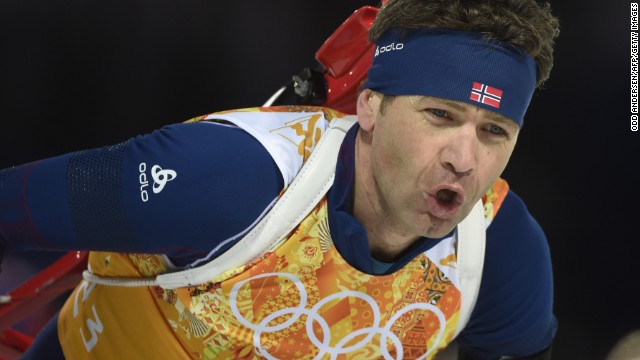 U.S. Men's Slopestyle Skiing
It is rare for a country to sweep all three medals in a single event, but that's exactly what happened in men's slopestyle skiing. Joss Christensen, Gus Kenworthy and Nicholas Goepper took the top three spots for the U.S., respectively. And after such a spectacular showing, it's hard to believe Christensen almost didn't make the team. Even more impressive is that he was able to remain focused with his training after his father passed away last August. Rather, he was able to focus through the loss of his father and a series of broken bones to stand out as a frontrunner for the Olympics in Sochi.
In fact, U.S. Coach Mike Jankowski saw Christensen's promise and made the controversial decision to pick him over X Games winner Tom Wallisch for the final spot on the Olympic team. Jankowski stood behind Christensen despite outcries from fans, proving that a fitness mentor that has your back can make a huge difference in your performance. "He got the fourth spot instead of Wallisch and he didn't crumple under that pressure," said Jankowski. "He's been using it as energy and motivation."
The New Oldest Winter Olympic Gold Medalist
Big wins are always a hit during the Olympics, but record-breaking feats are what leave a lasting impression. One such performance this year was by Ole Einar Bjoerndalen who won the 10-kilometer sprint at the age of 40 – making him the oldest person to ever receive a gold medal at the Winter Olympics. But Bjoerndalen is no stranger to the podium.The Norwegian biathlon competitor started his career in 1990 and already has quite a few golds under his belt.
Staying competitive past 40 is no easy feat when you're up against athletes that are decades younger. What's his secret? Bjoerndalen's older brother Dag was his first training partner, but it was coach Ola Lunde who made the real difference. Throughout different stages in Bjoerndalen's career from 1990 to 2002, Lunde helped to focus the training that turned Bjoerndalen into a world-class athlete. Others in the sport, like U.S. Olympic biathlete Tim Burke, note that Bjoerndalen's work ethic and competitive, long-term training are what stand out for his peers. Today, Lunde still follows Bjoerndalen's career closely and has recently commented that he believes Bjoerndalen had the right idea in his training for Sochi. This long-time support is what helps athletes keep going even when others think they're past their prime.
Gracie Gold Helps the USA Pick Up a Bronze in a New Sport
When the team figure skating event debuted this Winter Olympics it was a big change in a staple sport. Skaters like Gracie Gold aren't used to having teammates that rely on them for a win, but making the decision to train with coach Frank Carroll helped prepare her. Gold is a self-proclaimed perfectionist that knew she needed help to iron out the little mistakes that still plagued her routines.
The answer came in Carroll's consistent training. "Stick to the plan, man, that's my game. Stick to the rehearsal. Stick to the way you're supposed to do it," said Carroll in a recent interview with ESPN. Under his tutelage Gold is thriving, having recently won the national championships and helped the U.S. secure the bronze medal in team figure skating after a stellar performance.
While these are just three of the inspiring stories that showcase the importance of the mentor, mentee relationship, every Olympic athlete and their coach deserves notice for a nearly unmatched trajectory. Share your favorite Winter Olympic moments from the past and present. #theONEthing
Image Source: www.CNN.com
Original Source: http://www.the1thing.com/the-one-thing/how-health-mentors-helped-2014-winter-olympic-athletes