Last month we discussed the many benefits for businesses that give back to their community. We're expanding upon the subject by providing additional insight on how businesses and employees can connect with the community to make meaningful, lasting relationships. The opportunity for interacting with your community is only limited by your imagination. The key is to find something that you're passionate about, and then identify how you can get involved at a community level.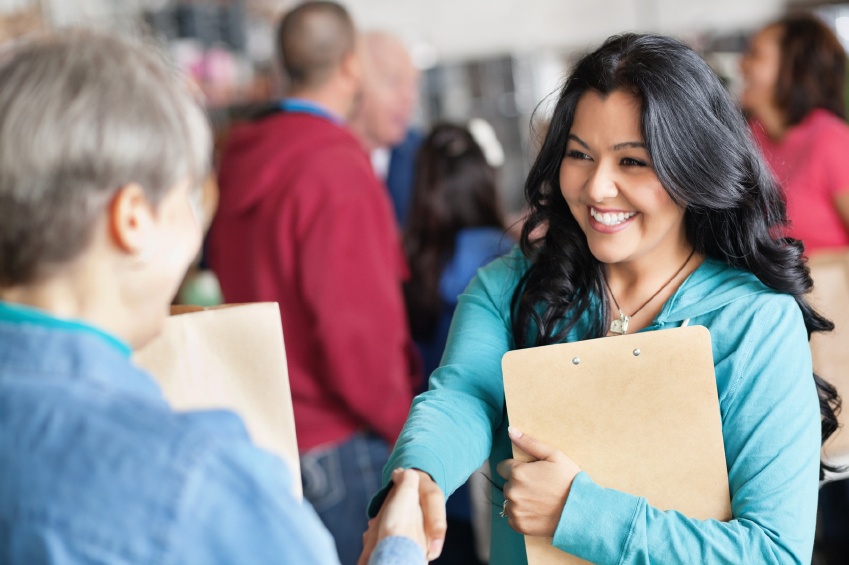 Use Your Expertise for Good
Even if you or your company don't have the extra cash on hand to fund community projects, the skills you possess could be much more valuable. Take PENCIL for example. The program brings businesspeople together with principals, teachers and students in New York City to help supplement education in a whole new way. The result has been a win-win situation for the public schools and participating businesses.
PENCIL reports that, "90% of participating principals say their PENCIL Partnership helped improve school culture and/or student performance last year." This kind of involvement has an immediate impact within the community and for years to come as students move on to college and the workforce. Consider how your business skills can be used to help local non-profits, public entities and social groups.
Organize or Sponsor a Charitable Event
One of the most effective ways to build a positive relationship with the community is to organize or sponsor a charitable event. It can be quite an undertaking to orchestrate an event, but during the process you and/or your business will get the opportunity to work with many different people in the community.
The best part is the ripple effect a charitable event can have for the volunteers and people in need. When Keller Williams teamed up with the Gazelle Foundation for its Run for the Water race, the goal was to bring people together for an event in Austin that would change the lives of people in Burundi by providing them with clean drinking water. Now in its eighth year, Run for the Water has made it possible for 6,243 Burundians to have clean water for life.
Organize an event once, and it can end up bringing the community together year after year.
Use Local Vendors
GoLocal Austin is an organization that promotes the use of local businesses. The economics clearly show that when local businesses have more support the entire community is stronger. Take a look at your inventory, the service providers you use, where you take clients to lunch – are you giving your business to other local businesses?
Give Back Each Time You Make a Sale
Toms has taken the idea of giving back part of your proceeds to a whole new level. Their One For One business model ensures that every time they sell a pair of shoes a child in need gets a new pair. When eyewear is sold they help renew someone's eyesight. When they sell coffee they also provide a week's worth of clean drinking water for someone who really needs it. Houston-based Zonesty is another small company that is giving back by donating part of its proceeds to the non-profit Impact A Hero anytime a customer uses the promo code IAH when signing up for service.
The idea of giving back each time you sell a product or service can be adjusted to fit your budget and the needs of your cause. You can also provide discounts for local businesses and community members as another way of giving back.
Create Your Own Company Red Day
Red Day is a Keller Williams tradition that devotes an entire day to getting out of the office and into the community. For the many real estate offices across the country as well as the various departments within the headquarters, it's also a great teaming building event. Consider following suit by choosing a local organization you'd like to help and a date or event where the entire team can get together for a day of volunteering.
Donate What You Can
Chances are, just like in your home, there are lots of things around your office that people no longer use or need. However, there are plenty of local charities or groups that could use the items that are just taking up space in your office. If you're making an office move this is the perfect time to downsize and donate. You can even choose local moving companies like Square Cow Movers that have partnered with the Move for Hunger organization to donate food items from your break room.
It's not about how much you give, it's about making an effort to be involved within your community. We're always looking for new ways to engage. Let us know how your business is building solid relationships with the community!
Original Source: http://www.the1thing.com/applying-the-one-thing/how-to-build-a-strong-relationship-with-your-community/