Every United States military veteran that answers the call of duty shares ONE Thing in common – a commitment to serving and protecting the American people. Whether they dedicate their entire careers to the military or go on to follow a different path, Veterans Day is a time for us to honor the men and women that have made it possible for all of us to pursue our ONE Thing. This Veterans Day we're looking at military heroes who became well known after their service and made a big difference in American society.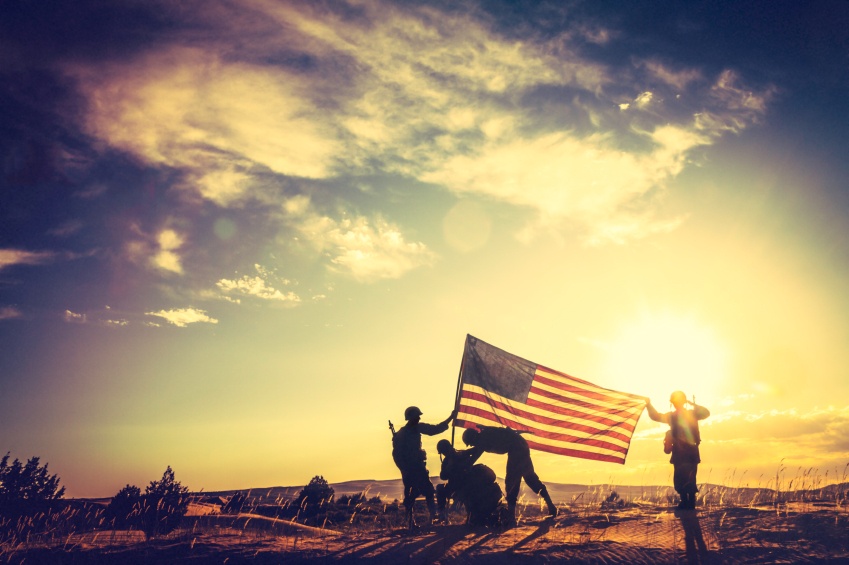 George Washington
Though he had already retired from the military some time before and did not have the training needed for large-scale battle, Washington offered his service and valiantly led the colonial troops against the British during the Revolutionary War as Commander-in-Chief. He had a way of inspiring his men with his sheer determination, which is exactly what the fledgling country needed in its first president. Following the war, Washington resigned as Commander-in-Chief and disbanded his army, signifying his support for a republic. Not long after, Washington was unanimously chosen by the electorate as the country's first president. Now 225 years later, Washington is still known as one of the nation's greatest leaders.
Buzz Aldrin
Braving a battlefront takes untold courage, not unlike facing the dark unknown of outer space. Being in the air was something Buzz Aldrin became accustomed to as a fighter pilot in the United States Air Force during the Korean War. His father, a colonel in the Air Force, encouraged his pursuit of flying, which began at a young age. He made a name for himself within the military, but it was his work with NASA that proved to be his greatest accomplishment, becoming a household name the moment he stepped out of the Apollo 11 shuttle and onto the moon.
B.B. King
Before serving in the U.S. Army during World War II, Riley B. King knew that his ONE Thing was music. Soon after his service ended he landed a job as a disc jockey where he got the nickname "Beales Street Blues Boy" or "B.B." for short. Just a few years later he made his first recording and the hits started stacking up. Today, B.B. King is still one of the most influential musicians that has ever lived.
Bea Arthur
Taking to the stage came naturally to Bernice Frankel, better known as actress Bea Arthur. She began performing when she was just 12 years old and continued to do so through college. When America entered World War II Arthur put her dramatic aspirations on hold to join the U.S. Marine Corps. Arthur went on to become an Emmy and Tony award winning comedic sparkplug, familiar to some as her well-known on-screen characters, "Maude" or "Dorothy."
John McCain
To this day, John McCain's heroic efforts during the Vietnam War are well known. McCain followed in his admiral father and grandfather's footsteps by enlisting in the Navy. However, McCain struck out on his own path by becoming a pilot. He volunteered for dangerous missions and famously endured being a POW for five and a half years. After his time in the military, McCain decided to continue his public service as a politician. His rouge "Maverick" style served him well during his time as a Congressman for the state of Arizona. McCain continues to serve his country and state as a senior U.S. Senator, despite having lost a bid for president against Barack Obama in 2008.
Oliver Stone
Oliver Stone channeled his military experience as a way to fuel his creative fire. His time as an infantry soldier during the Vietnam War became inspiration for his first short film as well as the movie Platoon. Even before his time in the Army, Stone gravitated toward the arts. Though he was a decorated soldier that displayed courage during battle, his thought provoking, Oscar-winning scripts and films are what have made him a public figure.
The common trend among all these famous veterans is that when duty called they answered it, but they never forgot their ONE Thing. Happy Veterans Day to all those who have served our country and the families that support them!
Original Source: http://www.the1thing.com/the-one-thing/veterans-who-became-well-known-after-the-military/