Author Vernon Howard is once quoted as saying, "Always walk through life as if you have something new to learn and you will." Whether you are a recent graduate or long-time alum, always consider yourself to be a student.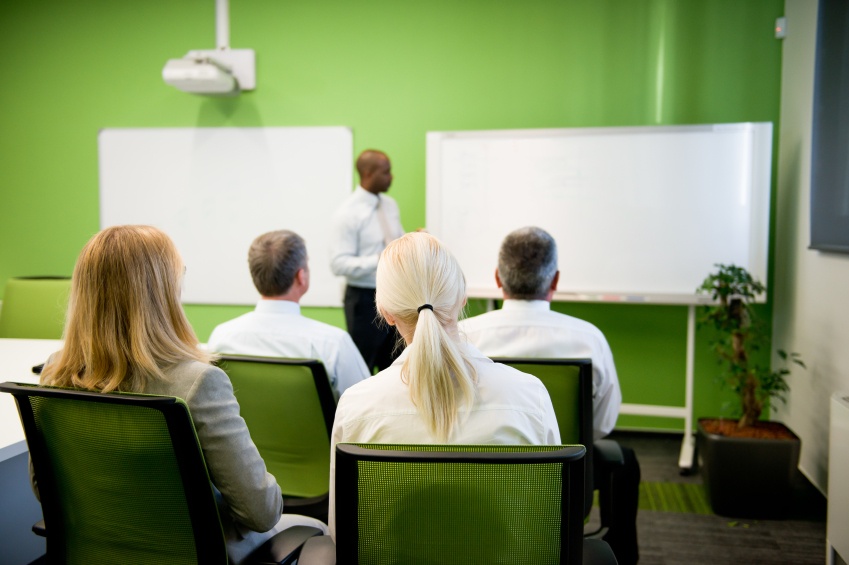 If you stop for a moment to consider all the choices you have at your fingertips beyond the traditional walls of school, the possibilities are endless. It may be in a class offered through your current employer on sharpening your presentation skills or expanding your financial know-how. It could be a for-credit program your boss will compensate you for taking on your personal time, like a digital design course where you can pass the newly learned knowledge onto the other members of your team. Or maybe it's a bucket-list lesson you find yourself signing up for due to your own personal interest (and likely, out of your own pocket) like a cake-decorating class. Regardless of the topic, continuing to learn on the job and throughout your career only accelerates your professional trajectory.
Employers also benefit from your decision to advance your knowledge. They recognize the return on investment of feeding your brain cells and collectively spent almost $126 billion on employee learning and development in one year alone. The benefits of continuing education go both ways. According to Kristen Fyfe of the American Society of Training & Development, those companies that instill a "culture of learning" are able to attract the best employees.
In the workplace, on-the-job-education generally falls into two broad categories. The first encompasses those classes that teach specific skills workers need to function and advance in their particular roles, such as Excel training or classes on a new software being implemented departmentally. The second category covers more intangible training on topics like team building and leadership.
And then, there are those companies that break the mold and offer unique opportunities for their employees to learn on an on-going basis. Some of our favorites are below. 
1.       Apple University at Apple – It should be no surprise that one of the world's most innovative companies has one of the most unique training programs. Apple University contains university-quality courses meant to teach Apple employees to think like the company's founder, the late Steve Jobs. Jobs initiated the creation of this training program and its purpose is to translate the principles he felt were responsible for Apple's success into business strategies and operating principles that could be taught to employees.
2.       Pixar University – Not many companies offer the variety of classes Pixar has for its employees – and even fewer offer "the equivalent of a B.A. in fine arts through their classes." Pixar offers its employees the opportunity to take everything from Improv and screenwriting classes to drawing and color courses. Employees are allowed to miss work to attend the courses, as everything the company's University offers has the underlying intention of improving employee performance by enabling them to work together and try new things.
3.       The J.M Smuckers Company – This jam and food company's approach to education has helped to land it accolades from Fortune's Best Places to Work list time and again. It offers a pretty sweet deal to employees looking to broaden their knowledge base. Employees can receive 100% tuition reimbursement for college courses. And there's no limit on the classes you take.
4.       BBC Academy – Across the pond, the British Broadcasting Corporation trains both its staff and the wider broadcasting industry. It offers in-person and online courses with the goal of equipping people with the skills they need in the "ever-changing media landscape."  Courses include everything from more traditional journalism best practices to idea pitching workshops.
What learning have you received from your workplace? Tell us about it!
Original Source: http://www.the1thing.com/applying-the-one-thing/learning-on-the-job