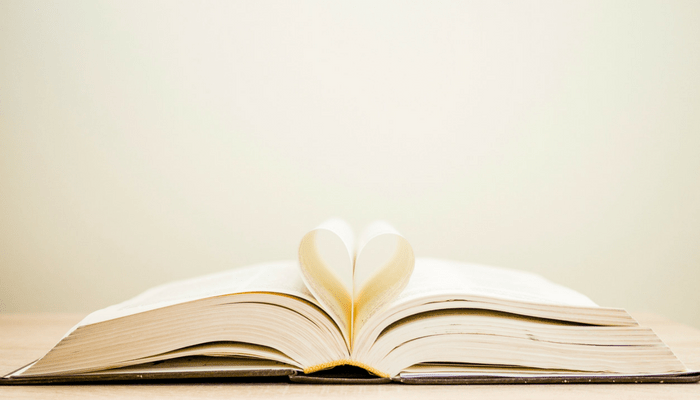 Everything is insane. The news teaches us things we never wanted to know — and Facebook? Forget about it. We hide behind screens and argue with friends and family about tax hikes and who gets to do what where. We used to not do that. We used to be better, before we could argue with our faces hidden behind a screen.
We need to remember our humanity and recall what makes the clock inside of us tick. One great way to do so: open up a book. Novels help us make sense of what we're feeling, to explore the well inside of us, even if the lid was closed long ago.
This isn't a "me" thing – it's an "us" thing. We need to open up more and shut out everyone less. We can do that by taking an hour of our day to read, and to learn about the different shades of life. We'll never solve the ills of the world overnight, but we can at least try to learn about one another's emotional state by taking the time to jump into a place that is most definitely not our own. Here are a few books that might help you do just that.
The Age of Grief by Jane Smiley
Jane Smiley is a national treasure. She's a bestselling author, an accomplished essayist and reviewer, and generally speaking, someone who creates characters Michelle Pfeiffer wants to play. Her story collection The Age of Grief captures the multitude of emotions we experience as humans. Smiley's characters are tested by trials of lovers walking out on decades long marriages, deaths of fathers, and friends shattered by harsh realities.
Sad truths and little moments of joy are on display as Smiley waltzes through the mundane stretches of adulthood. Through her eyes, The Age of Grief explores humility in the face of consequence, and teaches us how to walk away from tragedy without the scars that could have been.
The Color Purple by Alice Walker
A no-brainer, The Color Purple is a book much like To Kill A Mockingbird in that will teach us moral lessons for decades to come.
Walker's masterpiece is often banned because it challenges readers to confront the menace that lurks beyond what we conventionally understand about race in America, see life from a different point of view and begs the reader to set aside the stereotypes of what they think their neighbor's lives are like. The women at the center of the novel are everything we aspire to be: strong-willed and able to walk through the hardships of life with grace and humility, despite the dangers of 1930's Georgia.
There's a reason The Color Purple never leaves our social conscious. Alice Walker's language is biting and her characters never shy away from uncomfortable conversations about what it means to be human in a world that would destroy you if you gave it the chance.
The Road by Cormac McCarthy
The Road isn't a novel about sunshine and rainbows. In fact it's downright grim. The narrative thread running through McCarthy's masterpiece is universal: the love between a father and son.
By exploring their journey across a post-apocalyptic landscape continually distorted by violence, The Road examines just how far we will go to ensure our children are protected, even if we have to compromise our lives to do so. The Road isn't exactly a pony ride, but if you can fight your way through violence, devastation and a few weirdos chained up in a basement, you'll probably learn a few things about yourself when you're done.
My Year of Meats by Ruth L. Ozeki
My Year of Meats is an under-the-radar gem that resonates because the characters and their tendencies are just so relatable, especially in a world shaped by reality television.
This novel explores a dual narrative: the life of a Japanese housewife whose husband is a powerful executive, and one of a Japanese-American television producer tasked with creating content for a Japanese audience – in hopes of selling them on American beef.
Ozeki's masterful portrayal of how real relationships work leaves an incessantly gritty feeling on the pages. Relationships are complicated in this novel, no matter how comfortable the characters may seem to be. Just because a man wears a suit and tie to work, doesn't mean he isn't capable of self-destruction.
Flowers for Algernon by Daniel Keyes
If there's any lesson to be learned in Flowers for Algernon, it's that hope can spring up from any location, but sometimes, at a dire cost. The protagonist is Charlie, a mentally-challenged man who is given the gift of genius-level intelligence, only to suffer from his increased awareness.
Charlie decides to stop an experimental treatment, stripping him of his brilliance just as quickly as it came. Charlie's humanity never wanes despite his intelligence rising and falling like the tide. Whether you're a genius or a simple floor sweeper, you have a place in the world – you have worth.
In Charlie we see ourselves. His struggle is palpable because of his earnestness. Charlie learns to love, to cope with his traumatic past, to confront and own it, only to choose to deny this knowledge and revert to his former self. The people around him are left in his wake, struggling to sort out their emotions.
Player Piano by Kurt Vonnegut
There's no doubt that Kurt Vonnegut is a prolific writer and deserves to be examined in every high school around the world. He was the master of taking stark realities like the ending of a marriage or the destruction of a small town and turning them into life lessons. Vonnegut found ingenious ways to showcase our worst emotions, and expose our nerves when fraught with scenarios above our control.
Published in 1952, Player Piano gives us somewhat prophetic insight into the challenges of living in a fully automated world. Workers are left at the wayside, wondering how everything's been done without them, few people actually do something with their lives, while the rest, simply gaze onward, waiting for the next piece of excitement to fall into their laps. Many look to 1984 and The Handmaid's Tale as keen arbiters of our future and Player Piano should be right alongside them.
The Windup Bird Chronicle by Haruki Murakami
Japan's most celebrated writer continually challenges readers with his natural ability to confront internal emotion and what constitutes the self. Murakami's masterpiece tackles pop culture questions like "Who's better? The Beatles or The Stones?" and "What's the perfect way to cook a hamburger?", while also exploring the nature of what it means to be Japanese.
The Windup Bird Chronicle examines in detail a man's life and his work against the challenging backdrop of Japanese history. The central character has no job and no future. His wife left him, and so he hangs out with a high school dropout who works in a wig factory. It gets weird for a while. But sticking with it pays off bigtime as Murakami's character struggles to answer the question "Where do I fit in in a world that's seemingly forgotten about me, or even worse, never knew my name in the first place?"
The Brief and Wondrous Life Oscar Wao by Junot Diaz
If you've ever felt like an outsider trapped at the crossroads of your own personal history and familial heritage, The Brief and Wondrous Life of Oscar Wao is going to have a powerful impact on you.
Junot Diaz's first book takes us on a personal journey through the life of Oscar, a boy whose life is steeped in Dominican traditions that clash against his own experiences growing up in New Jersey. The old school, bare-knuckled lessons of the older generation in The Brief and Wondrous Life of Oscar Wao hit home. So many of us are the first, second or third generations to grow up here in America. An immigrant's story taps powerfully into that important fabric of our country's history.
Diaz tackles masculinity, oppression, sexuality, and the consequences of trying to escape into a world of science fiction or fantasy. If you've ever needed to retreat into the pages of a book to hide away from the world for a little while, you'll love Oscar's world.
Their Eyes Were Watching God by Zora Neale Hurston
One of the most emotionally powerful books of the last century, Zora Neale Hurston's masterpiece still rings true today, despite having debuted back when Louis Armstrong was atop the charts.
Their Eyes Were Watching God is the story of a woman's struggle to endure two failed marriages, and walk out stronger, knowing her flaws and embracing them. Learning to love yourself in spite of the things that can wreck your life is a powerful realization.
This slim tome is stuffed with feeling ranging from love to anger and sadness to elation. Hurston doesn't care who you are or what you believe. She unpacks the emotions crippling us as people, daring us to love a little harder.
These are just a few of the books that have left an impact on us, and we want to know what your favorites are as well. Join The ONE Thing community on our Facebook page and tell us what reads changed your life for the better!
If you're interested in going deeper with The ONE Thing, click here to download The Surprisingly Simple Discussion Guide Behind Extraordinary Results.