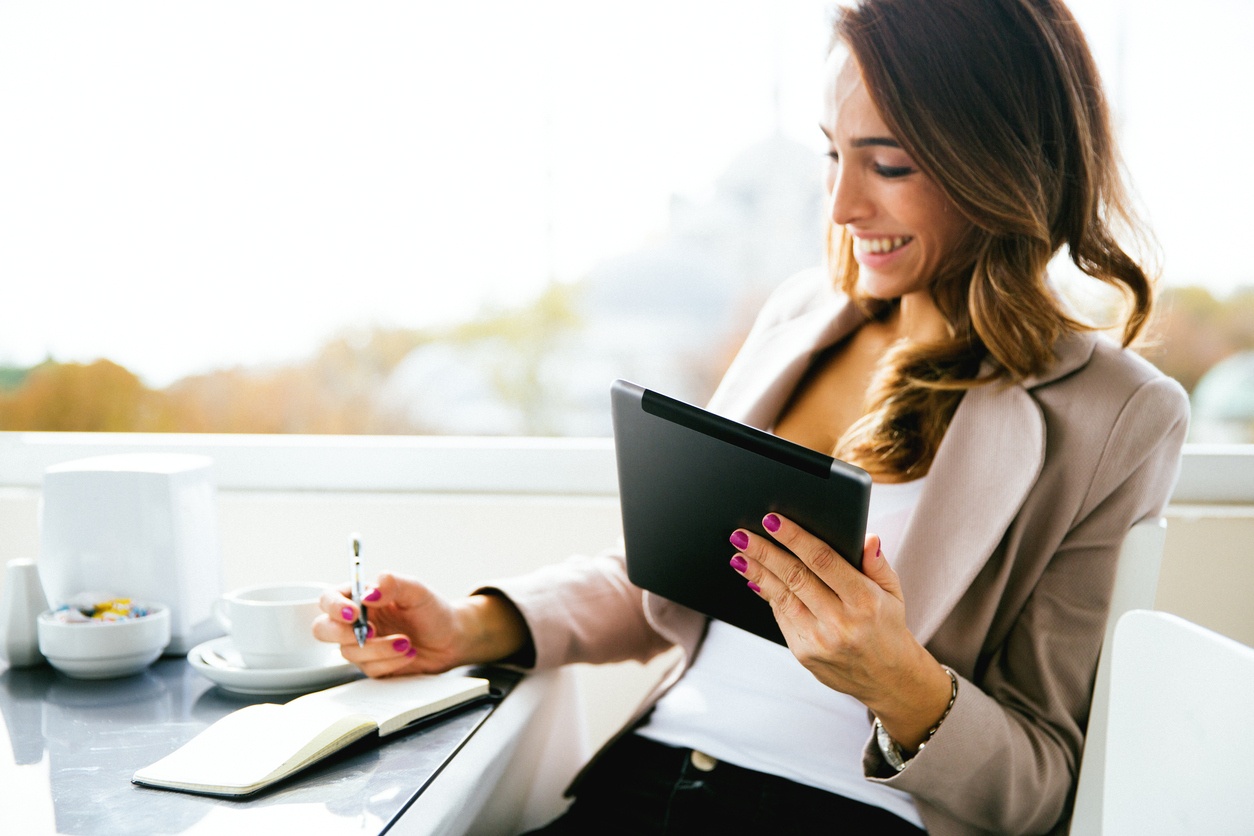 As 2016 comes to a close, The ONE Thing team decided to reflect on all the aha moments we had this year. There were many pearls of wisdom and nuggets of gold uncovered over the last 12 months, but we decided to narrow it down to the ones that have made the biggest impact on our lives. Here's a quick round up of our favorite revelations of 2016.
Aha #10 – Counterbalancing is Easier With the Right People
In our article "3 Types of People You Need in Your Life to Achieve Counterbalance" the big aha is recognizing that counterbalancing isn't something you have to do alone. In fact, with the right people it's a whole lot easier. A supportive partner, an experienced mentor or a professional peer can help you manage it all both in and out of the office.
Aha #9 – Being Less Judgmental Can Increase Productivity
"Mastering Nonjudgmental Communication" isn't easy since judging things comes naturally to humans. However, in today's workplaces being overly judgmental can be counterproductive and stifle creativity. Being more mindful of how we behave can reduce our tendencies to harshly judge other people's behavior.
Aha #8 – Being Happy in the Workplace Matters
It turns out many readers liked learning about "Why Being Happy in the Workplace Matters." They didn't need research from top educational facilities to know happiness in the workplace matters, but it does help make the case for more fun in the office. The biggest discovery we made was that happiness increases the chance for success in all areas of life.
Aha #7 – Time Blocking Can Improve the Quality of Your Quality Time With Loved Ones
"Time Blocking for the People That Matter Most" is an article that acknowledges how making time for loved ones can be a challenge. But it's a challenge that we have to meet if we want to achieve counterbalance. The solution is conscious time blocking. When you not only schedule time with friends and family, but also focus on quality over quantity you can get more out of the interaction.
Aha #6 – You Can Train Your Brain to Think More Positively
All too often we fool ourselves into thinking that we're born with a certain mindset and that's all we have to work with. The article "Don't Let Negativity Take Over! Fight It with These 3 Questions" points out that we can train our brain to think more positively. We may be predisposed to look on the negative side of things, but with a little extra effort we can start to see the brighter side.
Aha #5 – Habits Have to be Changed One at a Time
When "We Dare You to Take a 66-Day Challenge" rest assured we'll also provide a little helpful advice to get you started. Habits and hitting goals are closely intertwined. To reach your biggest goals you may need to adjust your habits first, but because of the discipline involved, you have to take it ONE Thing at a time. The Focusing Question is one way to determine which habits help and which ones hold you back.
Aha #4 – 25-Minute Time Blocks Can Lead to Big Results
Our overview of the "The Pomodoro Method of Time Blocking" got a big response. It seems that, like us, a lot of other people were blown away when they learned their productivity could be maximized by combining time blocking with the Pomodoro Method.
Aha #3 – Fun Work Atmospheres Can Also Be Productive
We had another aha moment when we discovered how many people liked the concept of having fun at work. "How to Have Fun at Work and Why it is Important" took a look at how businesses were improving employee performance by adding more fun to the workplace. Two decades worth of research shows that when people have fun at work the entire business gets a boost.
Aha #2 – All It Takes is 5 Steps to Effective Public Speaking  
Since many people dread public speaking it wasn't surprising to find that others found a lot of value in our article "How to Become a Talented Public Speaker and Tell a Story that Makes an Impact." Our research found there are just five steps to becoming a better public speaker, showing that it's possible for anyone to improve their confidence in commanding a room:
Choose your message
Find your story
Incorporate your sense of humor
Record yourself for practice
Come up with a strong ending
Aha #1 – Smiling is ONE Thing That Can You Happier, Healthier & More Productive
Our most popular post of 2016 is "5 Reasons Smiling is Beneficial for You." It turns out the simple act of smiling can dramatically improve your mindset, stress levels and other people's perception of you. Even a fake smile can make the brain think more positively. Thousands of readers thought the idea was something worth smiling about.
Share your favorite aha moments from 2016 with us on Facebook or in the comments section!