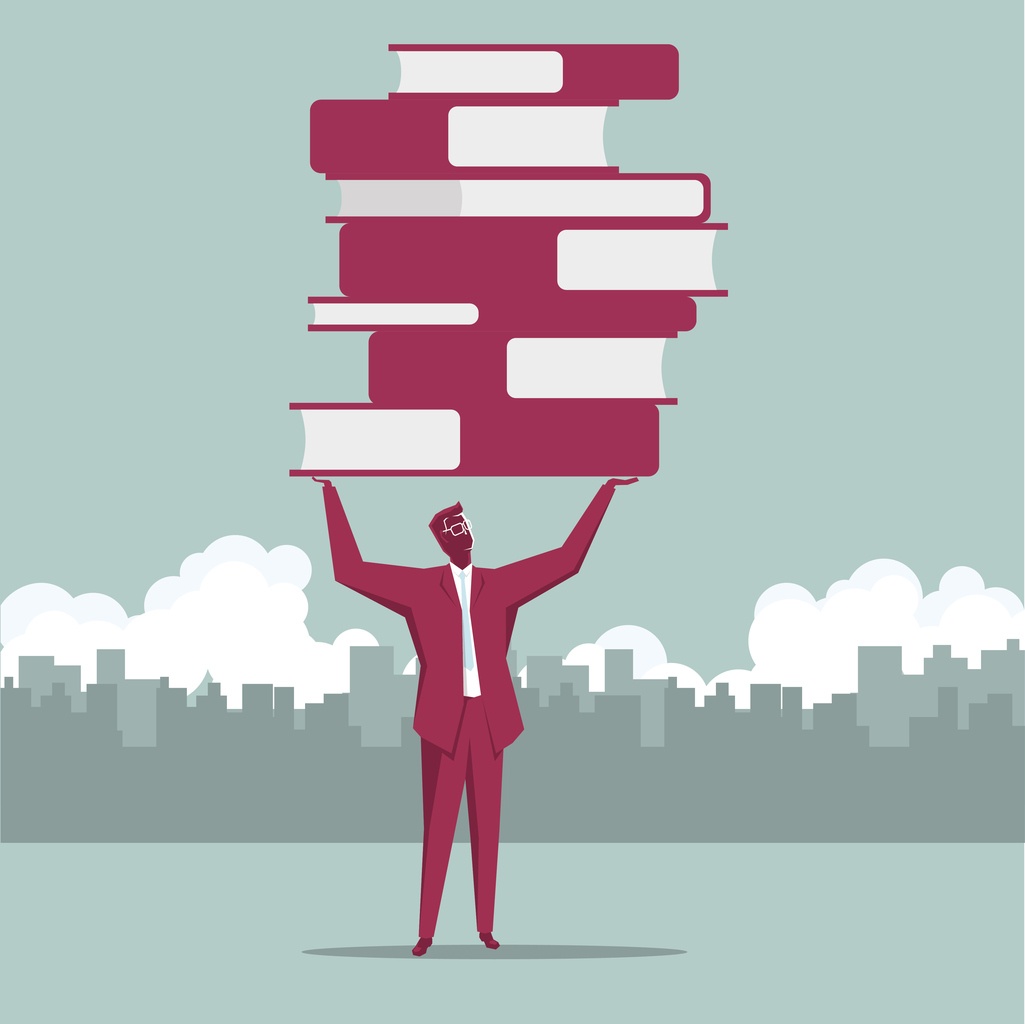 Entrepreneurs tend to be naturally curious individuals. They constantly pursue knowledge and improvement. Bookstores can lend a helping hand with entire sections of career-improving non-fiction. However, every book isn't exactly a winner.
Below is our list of the top 10 books for today's entrepreneurs. From cover to cover, these books are packed with sound advice on achieving success.
Ask.
Even if you don't work in sales directly, you'll still find tons of value in Ryan Levesque's bestselling book Ask. The advice is so intuitive and effective, the book has been dubbed the "mind reading system". Anyone in a B2C business will consider this practical guide their blueprint for achieving higher goals.
6 Months to 6 Figures
Ready to catapult your career forward? Get yourself a copy of Peter Voogd's book 6 Months to 6 Figures. As the title suggests, this bestselling book is a straightforward guide to fast tracking success. Peter shares the strategies that helped him get to six figures in just six months. If you're serious about getting to the next level and giving it all you have you'll pour over every page.
The Answer
Earlier this year we hosted a webinar with John Assaraf to discuss how our thoughts affect success.John was part of the team that created The Secret, so it's no surprise his book The Answer is a bestseller. In the book John, along with co-author Murray Smith,use a step-by-step process to lay the groundwork for readers that want to master their thoughts and transform the beliefs that are holding them back.
Smarter Faster Better
We've long said productivity isn't about the amount of hours you put in. It's about what you can get done in a given time block. Smarter Faster Better, written by journalist Charles Duhigg, explores real world examples of productivity successes and failures. While doing so, Charles reveals the many factors that affect productivity and how the choices we make dictate how much gets done.
Take the Stairs: 7 Steps to Achieving True Success
New York Times bestselling author Rory Vaden has turned out another impressive read with his book Take the Stairs: 7 Steps to Achieving True Success. The beauty is in the simplicity of Rory's guidance to push past the productivity killing setbacks and distractions. You'll learn the art of self-discipline that's freeing rather than limiting.
On Fire: The 7 Choices to Ignite a Radically Inspired Life
Want to lead a more positive life where possibility outweighs negativity? Despite having 100 percent of his body burned in a house fire at nine years old, inspirational speakerJohn O'Leary used the difficult recovery as motivation to live an extraordinary life. His experience and spirited storytelling in On Fire: The 7 Choices to Ignite a Radically Inspired Life will give readers an empowered feeling that any obstacle can be overcome.
The Third Wave
If you're the type of entrepreneur who's always looking ahead to what's on the horizon you'll want to check out The Third Waveby AOL co-founder Steve Case. In The Third Wave Case discusses how the tech industry moves in "waves" and theorizes what will occur in the third wave that's about to hit. Given that so much is connected (and Case predicts everything will become even more connected) Case's book is a great read no matter what industry you're in.
Essentialism: The Disciplined Pursuit of Less
Since we believe in the practice of focusing on ONE Thing at a time, we were on board with Greg McKeown's book Essentialism: The Disciplined Pursuit of Less right from the start. Essentialism is focused on getting readers to pare their life down to focus on the things that matter most.
The Art of Work: A Proven Path to Discovering What You Were Meant to Do
Having trouble trying to nail down your big why? The Art of Work: A Proven Path to Discovering What You Were Meant to Do can help. The Jeff Goins bestseller encourages you to find your true purpose and lead a fearless life that follows your passions while contributing to the world's needs.
The ONE Thing
We'd be remiss if we didn't put The ONE Thing on our list. If you're one of our regular readers, then you probably already understand the concept behind taking things ONE Thing at a time.
In this national bestselling book, Gary Keller and Jay Papasan provide insights into how ultimate success is achieved through extreme focus. Rather than trying to do it all we should determine the ONE Thing that matters most in our life and work toward lining up the dominoes that will help us accomplish it. By drilling down to the most important things that needs to get done in the time frame we set, we can eliminate distractions and make the biggest impact in the least amount of time. By following the book's approach, you can achieve extraordinary results and overcome the obstacles that are sure to get in the way.
This is by no means an exhaustive list, but it's a great place to start if you're an entrepreneur who wants to increase productivity and get to the next level. Have a book you want to add to the list? Share your picks with us in the comments section or on Facebook!