There's no question that technology has made many aspects of life and work easier. At the same time, email, social media and technology itself can be a distraction that hinders rather than helps productivity. However, that trend may be changing.
A recent study by McKinsey Global Institute found that businesses could increase productivity by as much as 25% by tapping into mobile and social technologies internally. As more and more businesses are beginning to embrace the use of apps in the office, some are even investing in the creation of their own proprietary apps. But before you get a development team in the works for your very own mobile compatible application, we suggest you try out a few of the apps below to see how effective they can be at keeping your business affairs in order and boosting your productivity.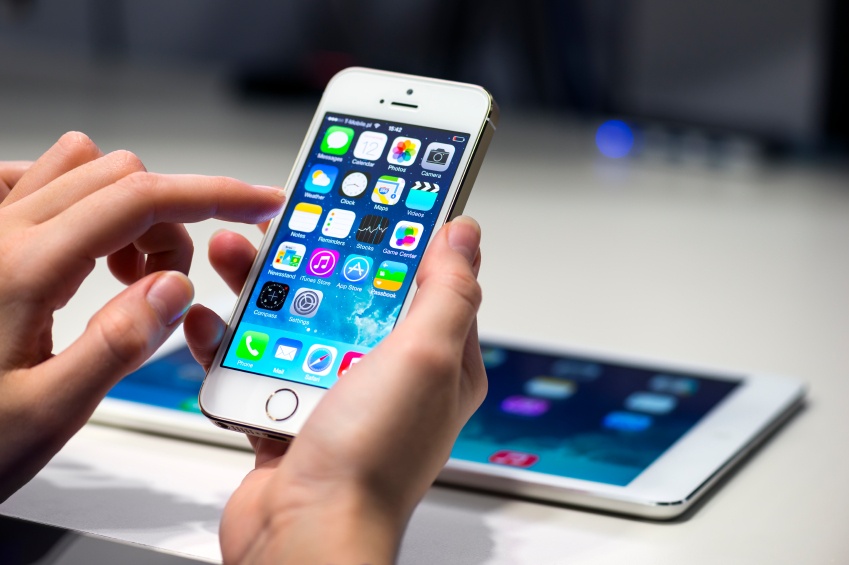 The ONE Thing readers know how important it is to timeblock your daily tasks, and Timeful is just the app for that. In fact, it's the tool that Gary Keller himself uses to schedule his most important to-dos. Timeful is unique in its ability to provide suggestions based on what you want to do, your schedule and your regular routine. You can even enter habits you want to build to get suggestions on when to work on them.
Use it for: Timeblocking, prioritizing and building good habits with automatic suggestions from the app.
Works on: iOS (currently creating Android and web-based versions)
Forget about holding on to receipts once you have the Shoeboxed app. Simply scan receipts to store information, prepare your taxes and create expense reports. It turns tons of paper into digital data. The app also allows users to scan businesses cards and export the contact info to a CRM.
Use it for: Keeping track of your business expenses and keeping them in line without collecting a pile of receipts.
Works on: Android and iOS
Make your phone an extension of your desktop computer with Pushbullet. Mobile devices and computers are synced so that you can receive alerts, access documents, share addresses and more wherever you are.
Use it for: Sharing documents, reminders and more between your desktop and smartphone.
Works on: Android, Chrome, Firefox and iOS
Now you can stay more engaged during meetings because you won't be busy jotting down notes. Dragon Dictation takes voice recordings and converts them into accurate transcriptions that can then be shared via email, Twitter or Facebook whenever you're connected to Wi-Fi or 3G.
Use it for: Voice transcription during meetings or when you need to make a note of something.
Works on: iPad
Dropbox has long been the go-to desktop resource for file sharing, but with the app you can access your account via a phone or tablet. Dropbox also recently released another app called Carousel, which is a major time saver if you have to put together a presentation.
Use it for: Storing and sharing files.
Works on: Android, Blackberry, Kindle Fire and iOS
Have tons of contacts or clients that are hard to keep in order? RelateIQ allows you to provide account information for email, social media and more so that the app can crawl through them, pull out the contact information and create an address book that gets automatically updated anytime information changes. Android users can also scan business cards to upload a contact.
Use it for: Automatically uploading and organizing contact information from multiple sources.
Works on: Android and iOS
Hightail was born from YouSendIt, a collaborative email sharing service. The new version of the app is designed to make it easier to share and edit files that are being worked on by multiple people. Changes are immediately visible to the collaborators, including documents with e-signatures.
Use it for: Taking files with you on the go and even making edits on the fly while sharing them with collaborators.
Works on: Android and iOS
When it comes to collecting things and putting ideas down on virtual paper, no app can outperform Evernote. It is extremely easy to use, plus it syncs your desktop, phone and tablet so notes can be accessed across the board.
Use it for: Organizing ideas, media, information and notes, and sharing them with others.
Works on: Android, Blackberry, iOS and Nokia
Clearing out and organizing your email can help make the daily task of sending and receiving messages easier, but it's not usually all that fun. That is, until The Email Game came along. It's an app that uses timers, points and interaction with friends to make a normally mundane productivity task much more enjoyable.
Use it for: Getting emails under control so they aren't overwhelming or distracting.
Works on: Chrome
What apps have you found to be essential in increasing your professional productivity? Tell us what you're using and how it's made your life easier!
Original Source: http://www.the1thing.com/time-management/the-best-business-productivity-apps-for-keeping-things-in-line/