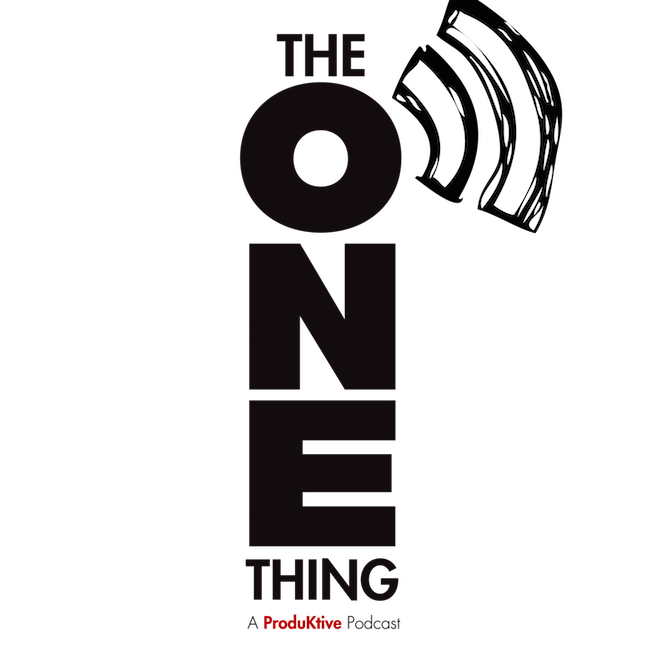 Education is a vital ingredient for success in everything we set out to accomplish. When it comes to pursuing our ONE Thing, chances are, this component is even more important than what we would normally expect. That's why we've launched an all-new podcast that is designed to help keep you equipped and motivated as you strive toward achieving your goals.
Getting into the habit of consuming information that will help to put us on the right trajectory toward our goals is a critical milestone for all high-achievers.
It was no surprise to us to find that, according to Thomas Corley, author of the bestselling book Rich Habits, 88 percent of the wealthy read 30 minutes or more each day for education or career reasons, vs. only 2 percent of the poor. Bigger thinking leads to bigger living.
In The ONE Thing podcast, led by Vice President Geoff Woods, we'll challenge our readers and followers to think bigger about their lives and give them the advice and tools they need to handle their bigger life.
If you aren't one of the 57 million people who listen to podcasts, this is a great opportunity to step into the audio world.
They're a great tool that we use to both prepare and inspire ourselves for a productive day. The best part about it is that the format makes it easy for us to use no matter where we are. Whether we're at home, driving to work, or out for a jog—podcasts are an easy way to squeeze personal education into an already busy day.
To start listening to the podcast, download iTunes and search for "The ONE Thing Podcast" — or if you already have it downloaded, click this link!