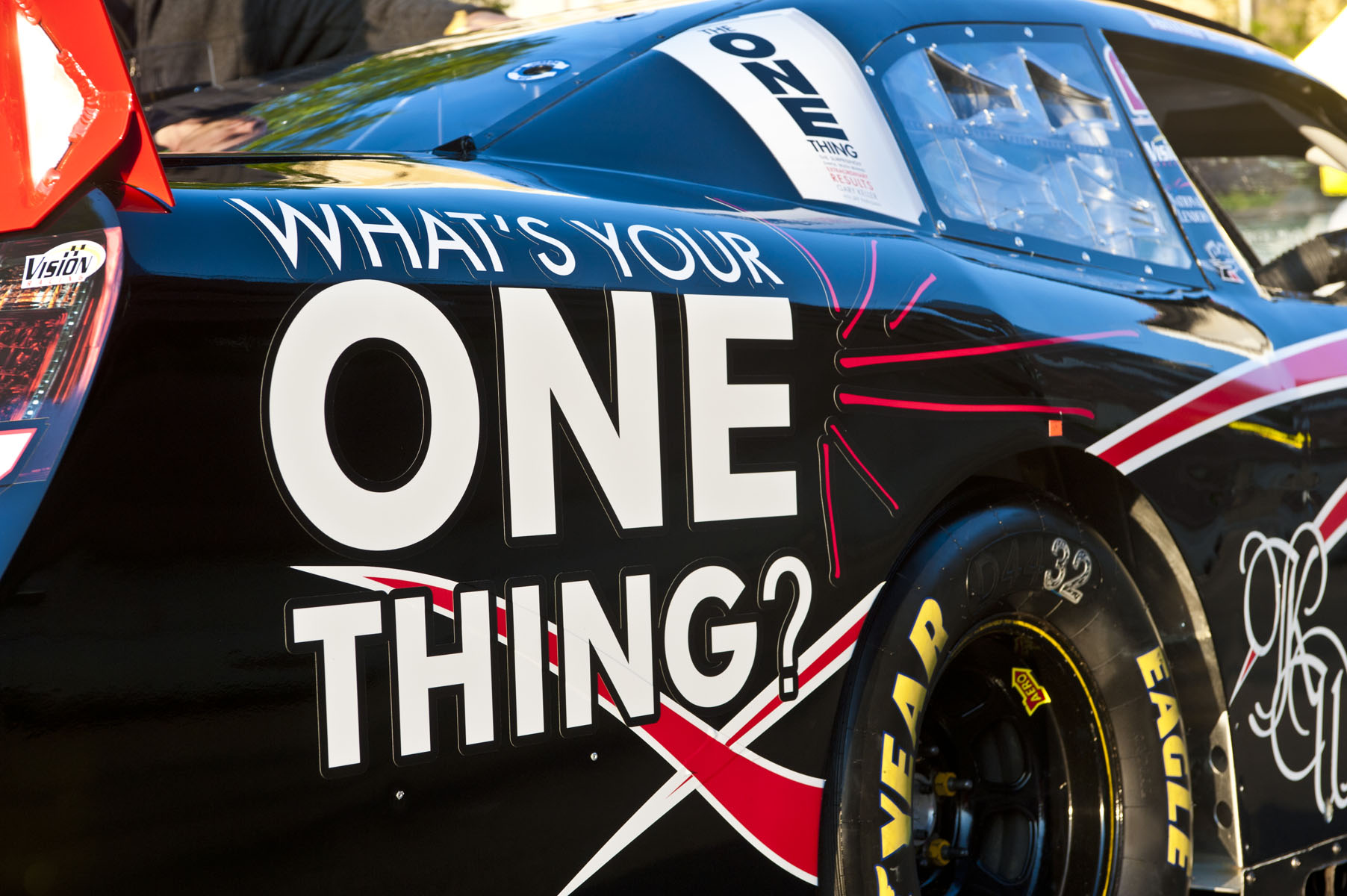 "Find your passion and seek the ONE Thing that will make it work for you."
This is the message that Adrian Berryhill, owner of the Vision Racing Team, is bringing to the track for NASCAR's Nationwide Series 2013. His sparkplug? A business book you may have read.
Adrian says Gary and Jay's latest title The ONE Thing made him shift gears – get small and realize his team's purpose. "I've decided to focus on ONE Thing rather than chase two rabbits," he says. "Chase one and succeed at getting it."
This season, the team's "rabbit" is to race at least one time a week. Focusing their trajectory on that checkpoint, the Vision Racing Team spent the winter months lining up a domino fall that will surely surpass expectations.
They reevaluated their engines and are now working with a new builder. They secured a brand new 21,000-square-foot shop in Mooresville, NC. They've added a second car – #37 – to the original – #17 – which will allow the team to run new drivers along with 19-year-old lead Tanner Berryhill. And, they recently skinned the original race car #17's back panels, fenders and tail with The ONE Thing, and invited Gary to engage fans and sign books outside his seminar in Durham, NC.
It's definitely in alignment, Gary says of the team and car's new focus. "Have you ever marveled at a NASCAR pit crew," he asks. "Everyone has ONE job, ONE focus, ONE Thing, and it makes for ONE highly efficient outfit with extraordinary results – every second counts."
Adrian says he already sees a massive difference in his team's capabilities and drive after internalizing The ONE Thing. "This truly can be a life-changing book for anyone that wants to gain focus and direction in any part of their life."