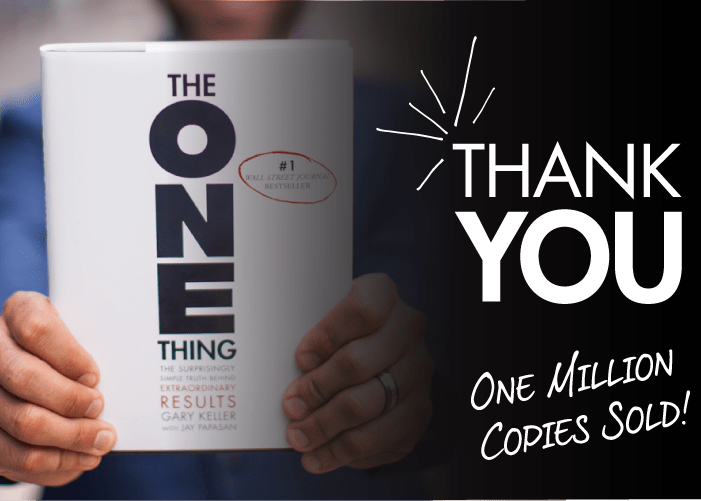 We have a truckload of reasons to celebrate this month with The ONE Thing reaching an incredible landmark: we just sold over ONE MILLION copies!
While it's an impressive milestone, we're more proud of the fact that we've impacted so many of you. Watching readers dedicate themselves to building a better life has been incredibly exciting.  The past four years we've spent adventuring into a productive, purposeful, and priority driven life have gone by quickly—and really, we're just getting started.
It's been our ONE Thing over the years to find new ways of getting you, our readers, engaged in the message of our book at a deep level. We've worked hard to make sure we always have something new to offer each and every one of you, creating a number of products that are designed to keep everyone stay focused and productive! Between a top-ranking podcast, webinars with other best-selling authors, and courses that give you hands-on productivity training, The ONE Thing has become more than a powerful message, it's become a way of life.
Of course, this incredible transformation could not have occurred without YOUR help. We'd like to extend a very heartfelt thank you to everyone who has taken this book's message to heart and helped us spread the power of ONE.
Help us celebrate by posting a photo of yourself with your copy of The ONE Thing on our Facebook page with the hashtag #TOTonemillion, and share your ONE Thing success stories with others!