Money won't necessarily make you fulfilled, but having your personal finances in order sure will make you happier and less stressed. The introduction of new tech-driven products is making it easier than ever to make payments, receive payments and keep track of it all. And they are all being created specifically for mobile devices, since that's how many of us access information and keep our lives organized.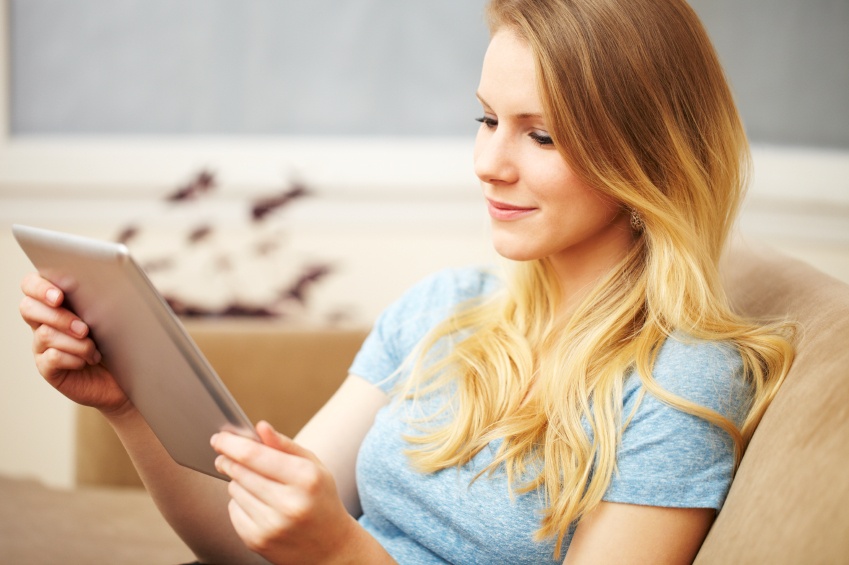 Here's a look at the latest personal finance apps that can help you with next year's taxes and a whole lot more.
1. Passbook/Apple Pay
The User: The iPhone devotee who wants enhanced security and ease of use
With so many big box stores and health insurance companies being hacked, protecting financial information is more important than ever before. Apple upped the usefulness of their Passbook app late last year with Apple Pay. It allows iPhone 6 users to upload their credit and debit card info into the app so that payments can be made with a touch of the fingerprint-sensitive home button either in-store or within apps. It also provides better security since your credit card number and name aren't being exchanged. Instead an encrypted Device Account Number and transaction-specific dynamic security code is used. But your transactions are still noted by your bank so that everything can be accounted for and tracked.
Compatible With: iOS
2. Mint
The User: Anyone wanting to track their finances
Mint may not be new, but the business that revolutionized personal finance applications continues to be relevant because the product is always improving. The latest version of the Mint app is rated even higher than past iterations thanks to new features like bill reminders and deeper transaction details. With Mint you can be very hands-on or let the app do most of the work after the initial setup. It has an attractive appearance and is easy to use, making it a great option for people that are new to personal finance apps and for those who want a quick snapshot overview of where they're at financially.
Compatible With: Amazon, Android, iOS, Windows
3. BillGuard
The User: Credit card users
If you've already installed an app that provides financial overviews and goal setting, the next step is BillGuard. This app is designed to help you monitor your credit cards so that anything suspicious is caught immediately. BillGuard also helps users analyze credit card spending and provides information on whether a retailer has questionable payment practices like signing people up for unwanted auto subscriptions.
Compatible With: Android, iOS
4. Spendee
The User: People who use multiple devices and documents to track their finances and want to consolidate
Spendee is giving Mint a run for its money in overall financial tracking and analysis. It too has a very attractive appearance, complete with glossy charts and graphs. You can also take pictures of receipts and paper documents to scan the information in, and the app allows information to be exported to Excel spreadsheets or Google Drive.
Compatible With: Android, iOS
5. Acorns
The User: People who like automated systems, want to start saving and want to invest more
Almost everyone wants to save more and start investing their money to build their net worth. The Acorns app was created to help you on both accounts. Once your credit and debit cards are synced with the app, it will round up your purchases to the nearest dollar and use the excess change to start building an investment portfolio. It's quite possibly the simplest way to start investing in stocks and bonds. Acorns' experts will do all the work for you based off of your preferences and goals. In addition to saving a little every time you spend, you can also use Acorns to make manual and reoccurring deposits or transfers into your investment account.
Compatible With: Amazon, Android, iOS
6. HomeBudget with Sync
The User: Families, business partners and teams who budget together
Anishu created HomeBudget to be a straightforward, yet dynamic app for numerous users. It offers all of the necessities like scheduling bill payments, tracking where money goes and setting saving goals. What makes this budgeting app so special is its ability to sync with other approved users like your spouse or business partner. That way you can discuss financial matters and everyone is on the same page no matter who handles the finances. While this app is designed for home budgeting it can easily be used for office budgeting as well, or you can get the company's business expense reporting app BizExpense.
Compatible With: Android, iOS, Windows
Do you have a favorite personal finance app that isn't listed here? Share your go-to financial app with us in the comments section or on Facebook!
Original Source: http://www.the1thing.com/time-management/top-personal-finance-mobile-apps/