About this time last year billionaire multi-media mogul Mark Cuban made the biggest investment ever for the show Shark Tank. The sum of $2 million may be a drop in the bucket to someone with a net worth of around $2.5 billion, but for businesswoman Melissa Carbone it was a life changing experience.
Carbone's company Ten Thirty One Productions specializes in putting on live horror shows and attractions. As a savvy businessman, the potential profitability of live horror wasn't lost on Mark Cuban. Nor were the numbers that the aspiring entrepreneur threw out. October is arguably the busiest time of year for Ten Thirty One Productions, which clears $600,000 in 17 days during their Haunted Hayride event in L.A.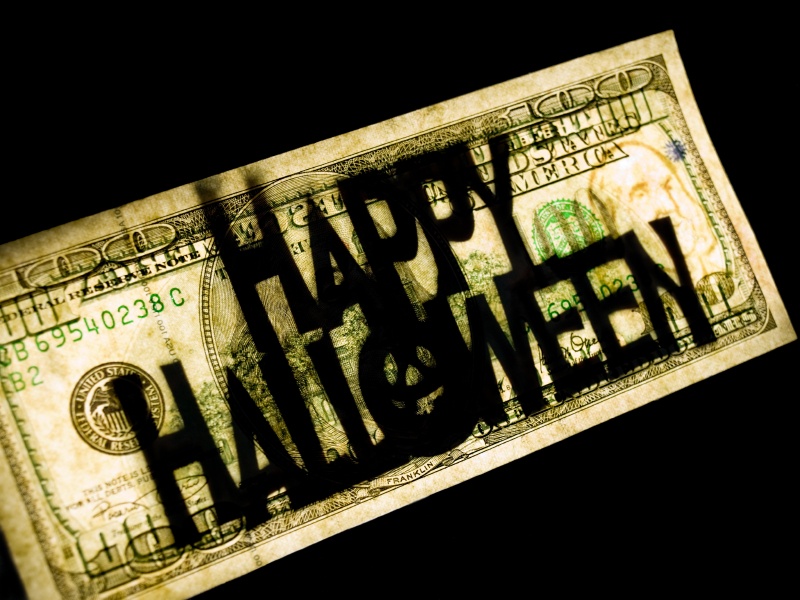 Clearly the business of Halloween is big and with shows like The Walking Dead and American Horror Story drawing in millions of viewers each episode, horror is no longer profitable one month out of the year.
Why Scares Sell
Horror movies and haunted attractions are like roller coasters – they instill fear. It would seem like fear would be a bad thing, but the truth is fear can affect people in a lot of ways, and sometimes it can even feel good to be scared.
Why? Fear creates physical changes in the body. One such change is the release of dopamine in the brain. Dopamine is a neurotransmitter that controls the pleasure and reward centers of the brain. And because our brains can almost instantly register a real threat from a manufactured one, if we don't feel like our lives are actually in danger, fear gives us an enjoyable rush of dopamine.
And the excitement doesn't stop after the scare. Dr. Glenn Sparks, the associate head of Purdue University's Brian Lamb School of Communication, says there's also the excitation transfer process. This is when residual physiological effects stick around well after being scared, but the feeling of fright is forgotten. If you get a rush and have fun, you'll ride that high long after being scared.
It should be noted that some people enjoy scares more than others, most likely because they produce more dopamine and adrenaline. Life experiences also come into play. If you perceived something as an actual threat at some point in your life, it's tough to shake that feeling even if you now know it can't hurt you.
Bottom line: scares sell, like anything else that triggers the pleasure receptors of the brain.
Halloween is Just Plain Fun, and People Will Pay to Have a Good Time
With the exception of Christmas, no other holiday offers as much fun as Halloween. It's a holiday for everyone – and 75 percent of the U.S. population celebrates it. Decorations, costumes, candy and parties – there are ways to get in the spirit at any age. There's also an element of letting loose. Anything goes on Halloween, and many people don't want to pass up that opportunity.
And consumers show this sentiment with their wallets. Last year alone consumers spent $7 billion on Halloween-related products. The National Retail Federation also reports that over the last 20 years Halloween has grown in popularity and is no longer just a night for little kids to trick or treat.
The Halloween industry has gotten so big that there's now an annual convention called ScareLA. Professionals and novice homeowners attend to see the latest and greatest haunt products. These aren't your big box store bargain buys. They are high-end items from specialists that supply horror and gore year round. The retailers who attend say it's not unusual for people to spend hundreds of dollars on decorations and costumes.
From zombie scents to severed limbs, if you're looking for a growing industry to launch a business horrific Halloween is a safe bet.
Original Source: http://www.the1thing.com/applying-the-one-thing/what-we-can-learn-from-the-business-of-halloween/