If there is one simple truth that can be felt deep down, but is also backed by solid research, it would be that by helping others, you in turn help yourself. Research suggests that as little as 1 to 10 hours of volunteer work a month can make you feel more fulfilled and better about yourself. People that regularly volunteer are more likely to have a higher sense of satisfaction that translates into an enhanced personal, social and professional life.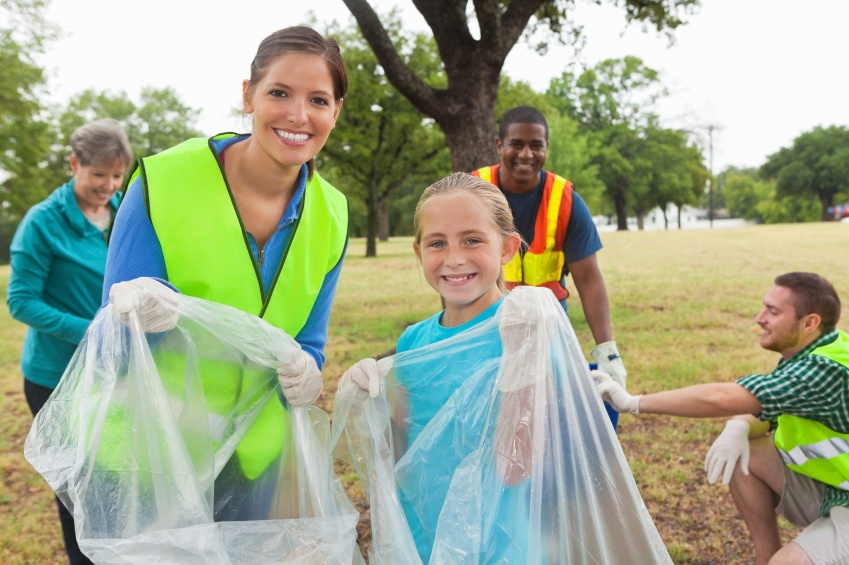 Health Benefits of Helping Others
Healthy people are more productive people. The fact that volunteering your time can help you live longer is reason enough for most people to lend a helping hand. Beyond an extended lifespan, volunteering can also increase your overall activity, boost your self-esteem, reduce stress and promote social interaction.
The socialization benefits of volunteering cannot be overstated. Recent research has discovered that meaningful social interaction has a huge impact on our mental wellbeing. There are two main reasons for this: socializing significantly reduces stress which contributes to mental decline and human brains are wired for interaction with others. Feeling connected is psychologically important for people, and there's no better way to feel like you're part of a greater good than by volunteering.
Personally, helping others is highly beneficial. But volunteering can also really pay off in your career.
Professional Improvement Through Volunteering
Volunteer work is an opportunity to enhance your skillset and grow professionally while supporting a good cause. The Peace Corps and the various "without borders" groups are just two examples of how young professionals are building a resume while feeding their souls. These opportunities come with professional benefits like networking, gaining new skills, acquiring new knowledge and expanding your thinking. The professional benefits are virtually endless. Choose an organization with a cause that you are passionate about and then help out with tasks that you're interested in learning.
Helping around the office can give your career a major boost as well. Those that help their colleagues tend to be the highest performers. Employees that are more apt to be helpful have also shown to increase organizational effectiveness. Selfless individuals gain a reputation of being a team player that is willing to go the extra mile for the betterment of the company. Volunteering to help others and take on additional tasks eventually leads to more responsibility and opportunities to move up the corporate ladder.
Incorporating Volunteer Work at Work
Giving back to the community can help you become a better employee and entrepreneur, but your company as a whole can get involved as well. Combine your personal cause with your professional life by:
Getting your company to sponsor a benefit.
Hosting a fundraiser.
Creating a volunteer day.
Beginning a mentorship or internship program for at-risk youth.
Providing services or supplies for a non-profit.
If your company is really on board with getting involved, try suggesting and leading a corporate social responsibility initiative. Bosses will definitely be on board when they learn that community involvement can improve job candidates, public perception and their bottom line.
So get out there are start volunteering for your community, your health and your career! If you have a favorite story about the benefits of helping others, please share in the comments below or on our Facebook page!
Original Source: http://www.the1thing.com/applying-the-one-thing/whats-the-one-thing-you-can-do-to-help-others/