We're big fans of informational blogs, for obvious reasons. Blogs give experts a way of sharing their knowledge, ideas and thoughts with the masses so we're all a little wiser. RSS feeds have made it easy to aggregate all the useful posts from your favorite blogs. It's also easier than ever to join the conversation and get feedback from the writer when you have a question.
When it comes to personal finances you can never have too much information. We're always on the lookout for blogs that serve up fresh content on financially related topics. Here's what we're currently reading to grow our personal wealth.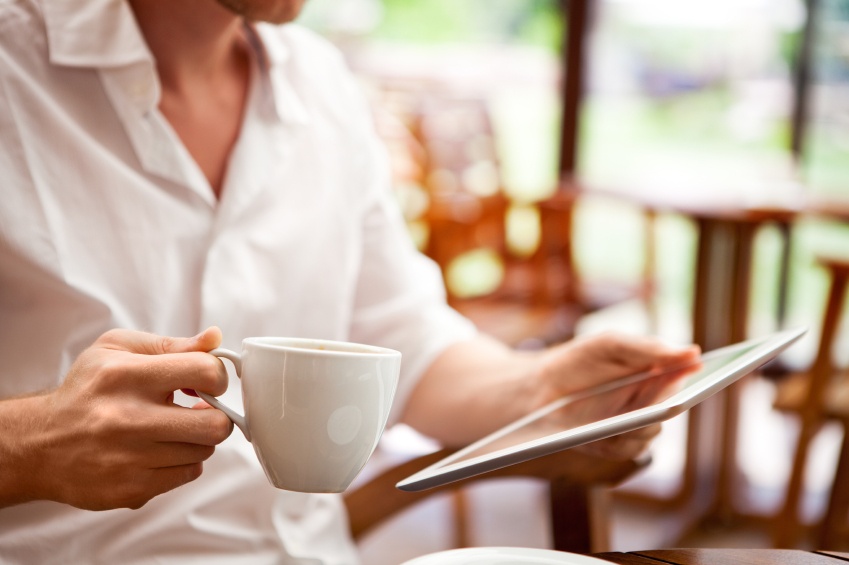 The makers of the world's most popular personal finance app have also created a pretty phenomenal blog. It's as clean and attractive as the app with glossy info-graphs that are targeted at Millennials, which is great if you or your kids are under 35 years old. There are also a few unexpected categories like Style and Trends alongside the more traditional finance topics. The one downside is the static banner on the page, which sometimes gets in the way of reading.
If the name doesn't draw you in, the sleek look and feel of this blog will. Ramit Sethi is all about helping you make more money so you can get what you're worth and live comfortably. And at the same time as you're building your wealth, he's helping you build your confidence as well by providing scripts for helping you negotiate everything from your salary to getting out of paying credit card fees!
When you want a personal finance blog that covers it all and then some, Money Crashers is a great read. The pages can be a little busy at times, but the body of the posts always contain a lot of useful, relevant information. And though it is currently in need of an update, Money Crashers has a useful search database of finance blogs that can be ranked by a slew of factors.
For a lot of families, Moms are the money managers of their home, so it makes sense that one of the most popular personal finance blogs on the web is Money Saving Mom. This one is ideal for moms (and dads) that are looking to save money around the home. In addition to tips and tricks, the blog also features the latest coupons and deals being offered by manufacturers.
As the name suggests, the advice on the Get Rich Slowly blog is focused on making sound, sensible decisions to go from debt to excess wealth over time. There's an array of topics from basic financial information to entrepreneurship, which makes it a great resource for just about anyone.
This well laid out blog is all about what's happening right now. Though the experts behind the blog have been in the finance game for decades, the content that is produced is fresh and follows what's happening in the world of current events.
No frills. This blog contains simple, straightforward commentary on credit topics and investment products from a guy who's been blogging about it for 12 years. Luke Landas is the financial pro behind the informative, down-to-business blog posts on Consumerism Commentary.
For business professionals that want career and business advice along with personal finance tips, the Cash Money Life blog is a must-read. The topics are current and the advice that's shared is timeless.
Let's face it – we live in a consumerist society. Consumerist is the blog that speaks to the consumer in all of us. Being up to speed on what's affecting consumers and their wallets can give you a better understanding of how you should be spending your hard earned money.
This is by far one of the most linked blogs on the Internet, which tells you the contributors are offering up valuable information that people want to know. The top news stories, latest tools, newest financial products and even other personal finance blogs all get discussed on Daily Finance. It's actually really refreshing that they have streamlined the post categories to just Plan, Save, Spend and Invest.
What sites in the blogosphere help you to feel more financially savvy? Here at The ONE Thing blog, we're always looking for things to read and ways to grow personally, professionally and financially. Read up on our own expert advice on wealth and connect with us on social media to start living a more financially secure life!
Original Source: http://www.the1thing.com/applying-the-one-thing/10-personal-finance-blogs-to-start-reading-today/