As this month draws to a close, we'd like to say happy birthday to The ONE Thing! Over the past two years over half a million people have experienced the impact of productivity by way of priority and purpose through this book. In celebration, we'd like to bring you some of our favorite blog moments over the past two years!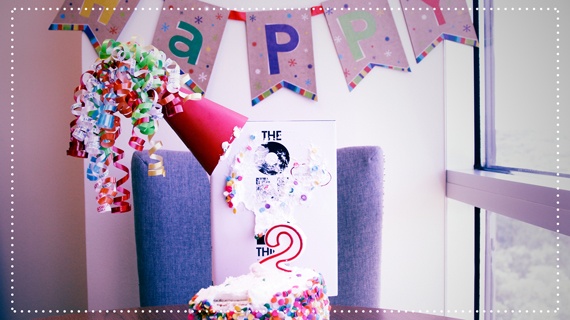 1. Gary Builds a Business Part One and Two
In this two-part series, Gary detailed how he used the concepts found in The ONE Thing to build the largest real estate company in the world. In the first part he shows us how he used the focusing question to identify what he needed to build out his vision of an agent-centric real estate company – people. He goes on to use the focusing question to identify the ONE thing his people needed to focus on to succeed – lead generation. With his third use of the focusing question, Gary discovered his need for his people to learn how to become masters of lead generation to succeed at the highest level. The second part of the series details the effect of Gary lining up his business' dominoes and the triumph that followed.
2. The Mentor Series
Over the course of 2014, we brought you a tight-knit series featuring interviews and explorations into the mentors that help us reach our full potential. Some of our favorite interviews were with bestselling author Robert Kiyosaki, famed spiritual mentor Dr. Ravi Zacharias, and financial habit analyst Thomas Corley.
3. April Fool's Day Prank
Earlier this month, we played a prank on our ONE Thing readers when we announced our "upcoming sequel" ONE More Thing: The Other Surprisingly Simple Truth behind Extraordinary Success. The prank was well received, and we even ended up fooling some of our publishers who were excited at the possibility of bringing a sequel to new markets, but were eventually disappointed after finding out that we were just fooling around.
4. The Four Thieves Series
Sometimes we need a refresher on the things that can prevent our success, just as much as we need information on new ways we can achieve further success. This is because sometimes looking back can influence how we look forward. This year we launched a short series on The Four Thieves of Productivity that work against us and prevent us from achieving success. While researching for the series, The ONE Thing team made surprising discoveries on just how hard it can be to say "no" and gave some great tips on how to embrace the chaos that comes from pursuing your ONE Thing.
5. The Launching of Our Webinar Series
Co-author Jay Papasan officially launched a webinar series this past year, which has already experienced a rapid growth in popularity among our readers. To date the webinar series has featured a variety of topics and guests including "Strength Sensei" Charles Poliquin, marketing guru and bestselling author Ryan Holiday, bestselling author Rory Vaden, and financial expert Pat Flynn. If you feel like you've missed out on this series, or are looking to get caught up, just click here and see what you've been missing.
With another birthday celebration underway, what's your favorite memory with The ONE Thing over this past year? Share it with us through social media or the comments below!
Original Source: http://www.the1thing.com/the-one-thing/happy-birthday-to-the-one-thing/