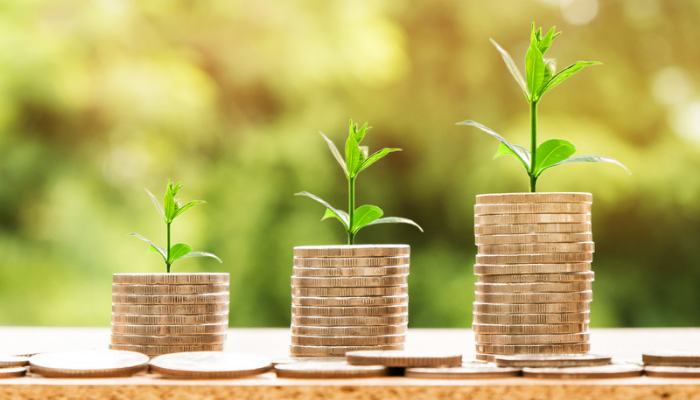 If there's anything you can count on when hearing a story about someone's rise to fame, it's that they probably failed for more than a couple of years. No matter what industry, sport, or medium, all of the best learned from their own failures as well as the failures of others.
Because failure is life's greatest teaching tool. After all, if everything came easy to us, what lessons would we learn? How would our work evolve? No one likes to lose, but it makes us hustle harder, it makes us wiser, and it makes us stronger.
Barbara Corcoran, one of the "Sharks" on Shark Tank not only embraces failure but has a whole mantra behind investing in people who've been at the bottom. As a guest on Business Insider's podcast, Success! How I Did It, she explained her reasoning:
"My bias toward the poor person coming up is they're usually hungrier. They're more injured. They have more to prove," Corcoran continued, "So they've had a few bumpy endings, and they're used to failure, and, my God, what's more important in building a business than failing?"
For those few for whom success comes easily, it's unlikely that they will push themselves beyond the point they've reached. They're comfortable and don't feel a need to change the status quo. We don't consider these "instant successes" to the lucky ones, however, because they also won't likely experience the hunger and drive to accomplish more. Rather, those of us who fail our way forward are the lucky ones. We haven't experienced an overnight success, yet few people truly do. Instead, there's the hours and hours  of practicing, looking at the data of past experiences, and using those moments as fuel to break through to the next level.
Some of our most beloved cultural figures have been through the wringer, but because they refused to give up — to let failure take their lunch money — we're all better off for it. Here are five examples of famous failures and the lessons they inspire that we hope will help you on your own path toward extraordinary failure, and eventually, extraordinary success:
#1 JK Rowling and Authors Everywhere (Including Us)
Before Harry Potter swooped into our lives and transformed popular culture, Rowling was a divorced mother stuck between a rock and a hard place. While writing Harry Potter, Rowling was living at her sister's in Edinburgh with her daughter. She couldn't afford an apartment of her own and was living on government assistance. While waiting on a train from Manchester to London, Rowling scribbled the idea of Harry on a napkin. She continued to scribble away in cafes while her daughter Jessica slept in her carriage. The words on each page were influenced by her experiences at the time. Thanks to Rowling's recent divorce, the toxic marriage she endured manifested itself in the pages of the book, taking the shape of the Dementors, a metaphor for Rowling's depression, which she's been vocal about.
Her first book in the groundbreaking series, Harry Potter and The Philosopher's Stone (changed to Sorcerer's Stone for US audiences) was rejected 12 times by publishers before getting published by Bloomsbury. Rowling's advance for Harry Potter was only $1,500. Since those beginnings at the train station, Rowling has sold over 500 million copies. Pretty magical, indeed.
Her story is one that is common among authors.
When trying to publish Carrie, Stephen King famously got a letter back saying, "We are not interested in science fiction which deals with negative utopias. They do not sell."
The book was rejected by over 30 publishers, and King had thrown it in the trash. His wife Tabitha saw the book's merit and urged him to send it out again. King's novels have gone on to sell over 350 million copies since Carrie was first published almost 40 years ago.
One of the first publishers to reject J.D. Salinger's novel The Catcher in the Rye reportedly brought the author to tears. Agatha Christie waited four years before her first book was published. Dr. Seuss' first book was rejected 27 times before being accepted. The list goes on and on, and believe it or not, The ONE Thing authors Gary Keller and Jay Papasan are on that list, too.
When we tried to publish our first book, The Millionaire Real Estate Agent, we were rejected by several publishers. We believed in the work we put into this project and invested in ourselves by self-publishing the book. Needless to say, it sold well enough to prove its value to publishers, and it was a big part in giving us the opportunity to continue to write and publish books today.
The story here is that rejections don't determine outcomes. Our actions determine our outcomes. And if we call it quits after the first "no", we'll never give ourselves an opportunity to hear a "yes".
#2 Albert Einstein
No, you're not going to read about the myth that Albert Einstein was once "bad at math." As it turns out, he had always shown a knack for numbers. However, that doesn't mean he didn't experience his own failures on his route toward success.
It might surprise some to find out that one of the smartest men who ever lived failed to pass the entrance exam to a school. Well, it's true. When applying to a polytechnic school in Zurich, he failed to receive passing marks on several subjects outside of math. He later got into the school and eventually graduated, however, by the skin of his teeth.
Whether for political, academic, or personal reasons, Einstein found himself in a dubious position post-graduation. His initial goal was to land a job in academia where he could study his passion, but he failed to get any recommendations from professors—a crucial step for landing those types of jobs. With the help of a friend, he eventually found himself at the Swiss Patent Office.
Einstein could have found himself complacent with work at the patent office, slowly climbing his way up the organization. But that wasn't what he wanted in life (and not because he got passed up for a promotion). While working there, he divided his time up into eight-hour blocks between patent work, scientific work, and sleep. Using this regimen, he'd go on to write and publish four papers that would not only forever change our understanding of physics, but also landed him the career in academia he always wanted.
The moral here is to always keep an eye on where you want to be, and to use your time in a way that is conducive for making that outcome possible. Einstein was already spending eight hours a day at the patent office, and it would have been easy for that to become a part of his desire and identity, but he was careful to keep that from happening. By blocking his time off for what mattered to him the most, he was able to make progress on his goals.
Think about it. If time blocking worked for one of the smartest people who ever lived, we're sure it will help you, too.
#3 Oprah
Long before Oprah became a household name (or a billionaire), she was just Oprah Winfrey. Born in rural Mississippi, followed by living in both inner-city Milwaukee and Tennessee, Oprah's life was far from charmed. When she was a girl, the kids in her class teased her because her mother couldn't afford proper clothes, even second-hand ones. So, little Oprah went to school in a dress made from potato sacks. She was victim of abuse from multiple members of her family. As a result, she gave birth to a son when she was fourteen who passed away. But, despite a childhood that was filled with a lot of sadness, Oprah endured.
She went on to become Miss Black Nashville and Miss Tennessee during her freshman year at Tennessee State. The local CBS affiliate took notice and offered Oprah a job, which she turned down twice. It wasn't until her speech teacher encouraged her to take the job, saying this was "the reason people go to college," that she did. Oprah was Nashville's first African American female evening news co-anchor – she was only 19 and still in college.
After working in Nashville, Oprah worked the news desk in Baltimore but was soon moved to the co-host of the show Baltimore is Talking. For seven years, Oprah stayed in Baltimore, but her next move would be the one that made her career: moving to Chicago. She joined a struggling ABC morning show, A.M. Chicago, and after a year, the show was renamed the Oprah Winfrey show. From that moment on, the train never stopped. Oprah went from meager beginnings in her mother's ramshackle apartment to becoming one of the most influential people in the world. Oprah's net worth is currently around $2.6 billion. She's won countless awards including a Kennedy Center honor, as well as President Obama bestowing her with the Presidential Medal of Freedom. And it's all because, despite the circumstances, Oprah took a chance and never gave up.
There are two lessons on failure here. The first is that we shouldn't fall victim to the "failure of circumstance." Where we begin doesn't determine where we wind up. Our choices determine that. The second lesson on failure is that we should always give ourselves the opportunity to fail. Like Oprah turning down that first job, if we don't take that first step, we've already come up short of what we're capable of. Allow yourself to fail, and you'll give yourself the opportunity to be who you want to be.
#4 Michael Jordan
Despite being retired since 1999, Michael Jordan is still one of the most famous athletes in the world. No matter where you find yourself, you'll always be around someone who knows what the number "23" means. But, for Jordan, that success didn't come easy. It took a lot of hard work to become the guy that kids coming up into the league today still idolize. Look on every team, there's someone who fought to wear that number, if anything, the number 23 has transcended just Jordan, the number has become a symbol of greatness on the basketball court, something that only the worthy can wear. Even LeBron James, this generation's most celebrated player, has taken on 23 in tribute to Jordan.
Everyone knows the story: Jordan tried out for Laney High School's varsity team. He was rejected, told he needed to play for the junior varsity. This drove Jordan nuts. It wasn't because of Jordan's inability to perform, but the move was based on size, seniority, and strategy. Everyone knew Jordan was pretty good, but this year, there wasn't enough room. This slight didn't resonate with Jordan. Instead, he used the failure as a focus point, as fuel. If Jordan was selected to be on that team, he would have been a bench player, at best. But, on the secondary team, it would give Jordan more playing time. Despite almost wanting to quit, Jordan's mother gave him a long pep talk after the 15-year-old Jordan had a good cry.
"I've missed more than 9,000 shots in my career. I've lost almost 300 games. Twenty-six times, I've been trusted to take the game-winning shot and missed. I've failed over and over and over again in my life. And that is why I succeed."
Jordan's story teaches us that effort matters. He learned to use squeeze every ounce of opportunity out of his current circumstances. It would be easy to fail once, to get "demoted", and accept that as a life sentence. Instead, use these types of failures as springboards for growth. Challenge yourself and learn where you can so when you get another shot, you'll take it and land closer than you did before. Who knows, you might walk away with six NBA championships.
#5 Walt Disney
Can you imagine a world without the name Walt Disney? There are few monikers in the history of the world as influential and as crucial than the gangly kid from just outside Kansas City. But, while we all dream of visiting either Disneyland or Walt Disney World, there's quite the backstory to the man who dreamed up the world we love to play within.
Walt Disney had a fractured relationship with his dad, as did his brothers Ray, Herb, and Roy. All of the boys either ran away from home or moved out as soon as they could, citing the elder Disney as a hard man to live with. The youngest, Walt, would quickly leave as well.
Long before Mickey Mouse, Walt Disney was a high school dropout. But he didn't drop out because he hated school, he left because he wanted to do his part in World War I. While Disney didn't see any action as an ambulance driver stationed in France, his time in the war would later influence some of his projects.
Afterwards, Walt joined his brother Roy on in Los Angeles to make cartoons, but the pursuit wasn't a walk in the park.
Disney's first animation studio was called Laugh-O-Gram, which told modernized versions of Aesop's Fables – but, the studio went bankrupt when he was just 22. With $40 in his pocket, Walt made the fateful trip from Missouri to California to start his life over.
Before Mickey came Oswald the Lucky Rabbit. Back in 1927, Walt Disney signed a deal with Universal to produce cartoons with Oswald, but despite the cartoon's Success and big merchandising money, Universal put Walt in a bind: they were cutting ties with him and secretly stole many of his best animators behind his back.
Luckily, on the train ride back to L.A. Walt came up with his masterstroke, Mickey Mouse. But, while the public embraced the adventures of their favorite cartoon mouse, Walt Disney wasn't done breaking through. Walt was obsessed with leveling up on just making more cartoons to play before the big moves, he wanted to be the big movie. While the Disney company was making a few dollars, it wasn't enough to sustain Walt's desire to push the boundaries.
So, Walt Disney set forth on creating the first feature-length cartoon, Snow White. To say Hollywood wasn't excited would be putting it mildly. Some in town referred to the movie as "Disney's folly."
Knowing what the film could do, Walt nearly bankrupted his small studio for the movie, but when Snow White hit the theaters, crowds were mesmerized not only by the sweeping animation, but that the picture was also in color, a recent technological breakthrough. (Walt owned the patent for Technicolor and used it exclusively for two years.) The film earned more than $8 million, which equals around $130 million in today's money. At the 1938 Oscars, Snow White won for Best Picture, and Walt was presented with a regular Oscar and seven miniature ones to symbolize the Seven Dwarves. Between 1932 and 1969, The Walt Disney Company was nominated 59 times for academy awards and winning 22 of them.
Despite all of the Success Walt Disney had with the films that followed Snow White, Bambi, Cinderella, Sleeping Beauty, his rocky road wasn't over. After Snow White brought in windfalls of cash, Disney bought his parents a new house. But a broken heating system killed his mother in her sleep from carbon monoxide poisoning, something that haunted Walt for the rest of his life.
In the early 1950s, Walt Disney was older. He'd faded out of the spotlight, even though his movies were still selling well. It was around this time as he was in the office a little less, that he got the idea for Disneyland, a theme park that would be like none other. Up until that point, theme parks were run down and sketchy. Walt wanted something different, he wanted somewhere kids and adults could be blown away by.
Walt called the day Disneyland opened "Black Sunday". The electrical cables to Fantasyland were cut by an unknown saboteur and riders were stranded for hours before firefighters came to their rescue. Heels sank into the freshly laid asphalt. A natural gas leak occurred, causing the park to rope off and shut down Tomorrowland. (Apparently, blue flames were sprouting up around Sleeping Beauty's castle.) And to put icing on this work of magic only a few bathrooms were working due to a plumber strike.
News outlets ran headlines to the likes of "Walt's Dream a Nightmare" and "Disneyland Opens Amid Traffic Jams, Confusion". And carnival owners who were invited to the opening of the park told Walt at a dinner that night that the park would only last six months.
According to those who worked with him, Walt's greatest characteristic was that he always faced the future. He didn't spend much time relishing in what they should have done—he stayed focused on what they had to do next in order to succeed. They fixed the problems one by one, and in the end of its first year, wound up hosting 1.2 million visitors. Attendance more than tripled the following year. The park became such a powerhouse that Disney green-lighted a project to turn over 30,000 acres of swampland in Florida into a larger, east-coast version of the park called Disney World. And even though he died before the park opened, his vision was survived by those around him who saw it through.
The rest, as they say is history. After Disney's vision extended to Tokyo, Hong Kong, Paris and Shanghai. Walt Disney World is the most visited tourist destination on earth, receiving more than 53 million visitors annually. And the number keeps growing. If Walt was alive to see the monolith his company has become, who knows what he'd say, but it would probably be brilliant.
The story here is that failure isn't something that happens once. When looking at stories of failure we often key in on a single, defining moment. The truth is that failure is a continuing occurrence and they happen more frequently as your world grows.
If you've set big goals in your life, and you're committed to realizing them, then you should know that you've also committed yourself to enduring a ton of failure. Stories like Disney's are have magical endings, but they don't happen with the wave of a wand. Like the five individuals we've described above, don't let a setback become your permanent stopping point. Instead, take each failure one step at a time. Keep your eye on your ONE thing and walk backward to find solutions for getting past the difficulty you're experiencing. And most importantly, never stop moving forward!