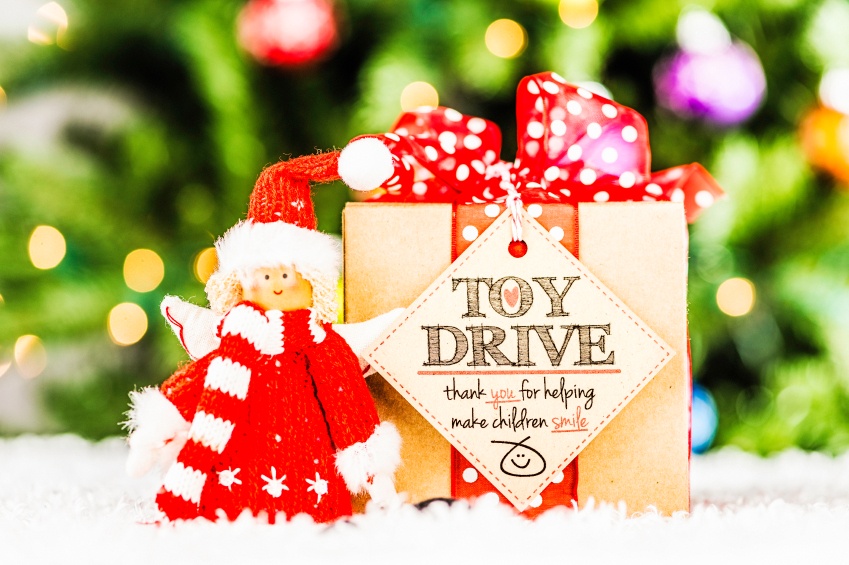 Holidays and traditions are indivisible. Year after year we look forward to the familiar events, food and festivities that make the season what it is. It's a time when people come together to share experiences and have a little fun. So, why not start a few traditions in your office?
Workplace celebrations can seem frivolous, but if you keep the company's core objectives in mind they're actually very beneficial. Sharing traditions is an effective team building strategy that helps employees get to know each other beyond their job role. Forming a tradition for your workplace may take a few holiday seasons, but the seven suggestions below are a great way to get started this year.
Giving Back as a Company
The holiday season is filled with presents and gifts, but giving back truly provides more fulfillment than receiving. Keller Williams Realty has made charitable giving a part of its business model, and even worked it into their value proposition to employees. During the holidays each team at the headquarters in Austin, TX chooses a charity to help. Whether it's a company-wide initiative or something on a smaller scale in each department, supporting charities is a very worthwhile holiday tradition.
Employee Potluck
Food is a great way to share your culture and family traditions with others. The things we eat during the holidays growing up stick with us well into adulthood and eventually become our personal comfort foods. Throwing an employee potluck is an inexpensive way to help expand the traditional fare everyone enjoys and bring numerous holidays together at the same table.
Take Part in a Toy Drive
Toy drives are a holiday tradition for many charities that help children in need. DigitasLBi, a Boston-based marketing and tech agency, sets up a giving tree around the holidays. The tree is covered in tickets that list out much-needed items for kids. Employees take a ticket and replace it with a wrapped present that's put under the tree. For each present donated, employees receive a raffle ticket for a special gift from the company. Arrange an internal toy drive within your office, and offer to match each donation with one from the company. Get suggestions from employees on which charity to support or change it up each year.
Holiday Party That Celebrates the Company Culture
Holidays are closely tied to religion and culture, which makes the traditional party a little tricky to navigate if you're looking to please everyone. It's always a good idea to keep your parties focused on the company culture. Make it a celebration of all the people who are there and everything that's been accomplished during the year. By staying true to your company culture every employee will feel like they belong. And don't think the festivities have to happen in a traditional setting. You can bring the party out of the office and make it more experiential by partying at the bowling alley, an ice skating rink, etc.
Secret Office Elves
North of Nine Communications has what they call Secret Santa Stalkers, which is a weeklong event when employees exchange gifts and pranks. Create your own spin on the idea by doing office tasks for each other instead of pranking. Secretly assign an elf for each employee, schedule a week in which everyone will do their good deed and then take turns trying to guess the elf for each person.
Ugly Sweater Day
Arguably the least fashionable but most fun holiday tradition is the ugly sweater. Turn your casual Friday into a fun competition to see who can find the most outlandishly festive sweater. Let everyone vote on the winner even if they don't have an ugly sweater so all employees can participate. It's an entertaining way to relieve the stress that can come with the holidays.
Desk Decorating Contest
Let employees show off their holiday spirit by holding a desk decorating contest. Voices.com has made this friendly competition a holiday tradition at their office. Employees can come up with any theme they want, and the whole office can cast votes for the winner. The lucky winner gets $100 to donate to the charity of their choice. That way everyone wins.
What's the ONE Thing your workplace always does to celebrate at the end of the year? Let us know in the comments section or on Facebook.