Many entrepreneurs will tell you that creating a business is like having a child. So much love, time, energy and focus goes into it. The business becomes your world, and you're invested in its wellbeing more than your own. Over the years you nurture it and watch it grow into this wonderful thing that has a life all of its own.
But you have to know when to let go.
This typically happens when your ONE Thing is no longer the day-to-day operations of your business. It's a reality that can be hard to face, but stepping back from the business could be what it needs to continue to grow and move forward. The four founders below knew when it was time to step back and let someone else take over the role of CEO.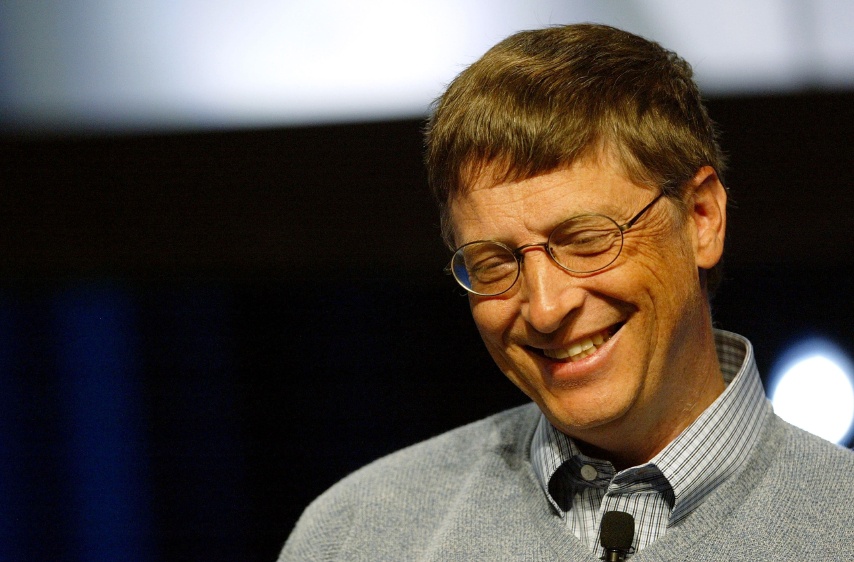 Bill Gates: When You Find a New Passion It's Time to Step Back
It was one of the biggest step downs in business history. When Bill Gates relinquished the CEO reigns at Microsoft in 2000 many people didn't know what to think or what it would mean for the company. Not coincidentally, the Bill and Melinda Gates Foundation was founded that same year. In 2006 Gates announced he planned to step away from Microsoft's day-to-day operations entirely to pour his energy into the foundation. For Gates it was the simple matter of understanding that the foundation had become his ONE Thing. However, Gates still blends his two passions by using technology from the business world to help people in need.
Sam Walton: When Your Predecessors Are Ready It's Time to Step Back
No one can deny that Sam Walton was a hardworking man. He officially retired as CEO of Wal-Mart in 1988 at the age of 70, but remained involved with the company until he passed away in 1992. When he retired Walton knew his protégé, long-time Wal-Mart operating and finance officer David Glass, was ready to carry his vision into the future. Between 1988 and 1992 Glass lead the company to unprecedented growth, and Wal-Mart surpassed Sears and K-Mart to become the largest retailer in the U.S. Walton was able to recognize that stepping down was the best move for catapulting his company into the most coveted spot in the retail industry.
Sophia Amoruso: When Your Creative Idea Needs More Business Leadership It's Time to Step Back
Sophia Amoruso is the definition of a go-getter that has no shortage of creativity and online marketing skills. She turned a successful Ebay venture reselling Goodwill clothing finds into a full-fledged company in a matter of years. Her brand Nasty Gal grew at such an impressive pace, Amoruso was named one of Entrepreneur's Women to Watch in 2013. After a rough year of growing pains in 2014, Amoruso realized that her company was better served with retail veteran Sheree Waterson at the helm. The 31 year old wrote in a blog post that she realized in order to continue growing her business she needed to empower Waterson, who she considers a career mentor, and fully embody the role she really enjoys as brand ambassador.
Larry Ellison: When You Want to Get Back to Your Roots It's Time to Step Back
Another big passing of the torch in the tech world came when Larry Ellison, the co-founder of Oracle, decided to step down from the role of CEO. That job went to his two co-presidents Mark Hurd and Safra Catz. The three worked together for some time and Ellison was very vocal that he believed Hurd and Catz were well groomed for the responsibility. As for Ellison, he decided to take a step down and get back to his roots as the Chief Technology Officer. This change has allowed Ellison to forgo managing sales, finance and marketing so he can focus on product and technology development.
The biggest challenge for many business leaders is knowing when it's time to take a step back. When your business is successful it's easy to get in the mindset of "it if isn't broken, don't fix it". But this can also limit success. With keen judgment, impeccable timing and extreme trust in those who are following in your footsteps, the business' success can continue even if you're not there everyday to oversee it.
Original Source: http://www.the1thing.com/the-one-thing/knowing-when-to-step-down-lessons-from-ceos-that-knew-it-was-time-to-move-on/