It's official: The ONE Thing Training is now in full swing, and members are already noting big changes in the way they do business and live life. One of the more prevalent AHAs thus far has been the cross over between the seven buckets – spiritual, physical health, personal life, relationships, job, business and finance. Readers and training attendees alike continue to comment on the applicability to "life" as one of the more unexpected outcomes of The ONE Thing's teachings. And, my ONE Thing is proving this to be true with health and spiritual goals leading the pack.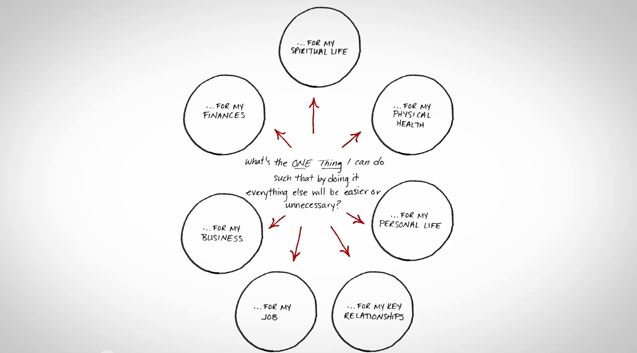 Hear what others are saying about The ONE Thing Training, and join the discussion today!
The right people in your life support your efforts to get your ONE Thing. When in alignment they will supply the optimism and physical lift you need.
– Dan Wingard
The 7 circles of The One Thing got me thinking so I created a book with 7 sections. Each has it's own calendar so that I can track the one thing I need to do for each area. May be overkill, however it is One Place I can keep all my One Things.
– Randy Elgin
I signed up for this coaching class because I wanted more focus in my business, yet it's amazing how the ONE Thing learnings are spilling over into many areas of life.
– Kathryn Caywood