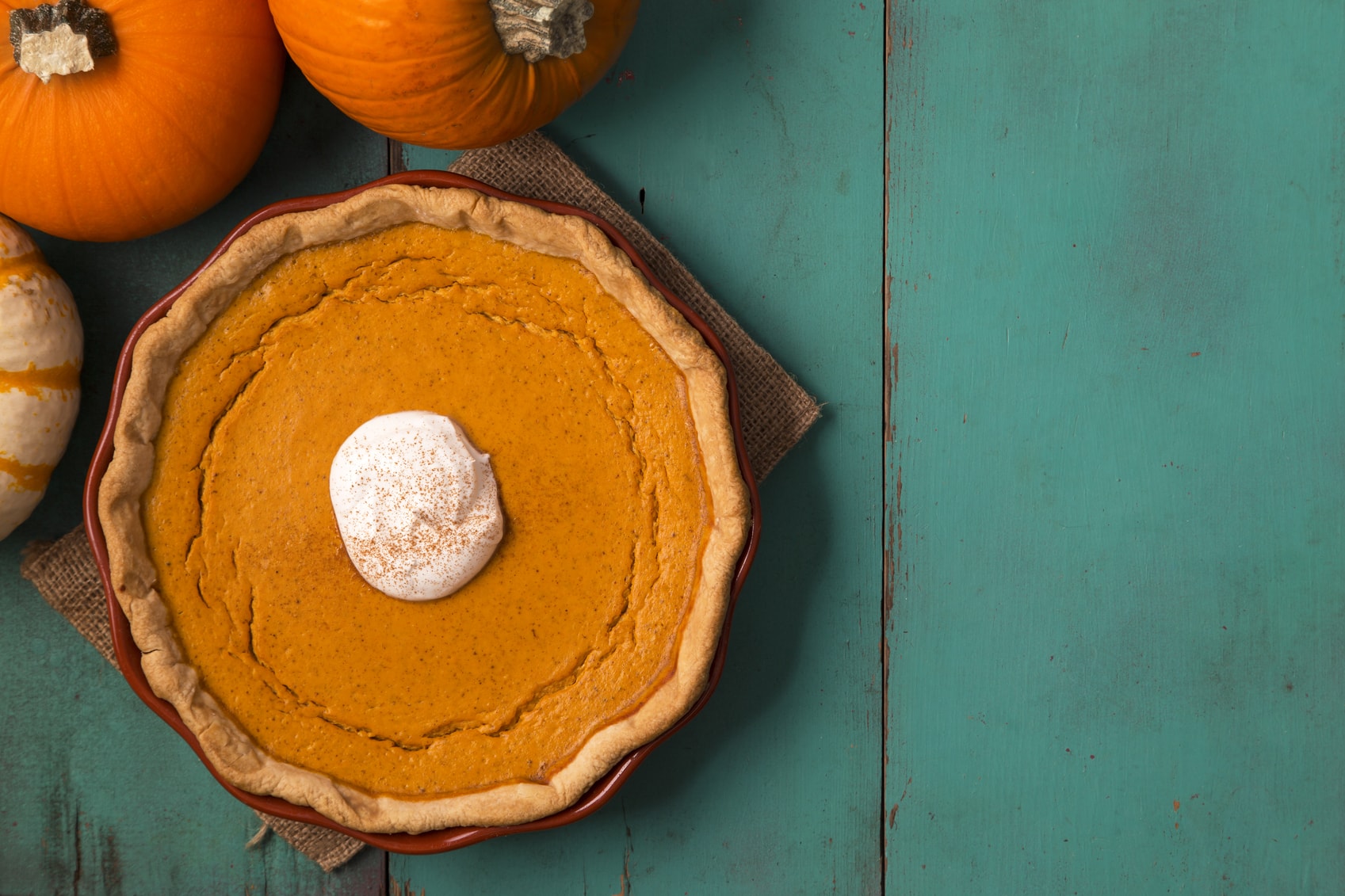 Few things can catapult a business like an associated holiday or season. When an entrepreneur can find a product that hits on multiple holidays they've struck gold – think along the lines of Hallmark leading the charge for the greeting cards you send and receive all year long.
Pumpkin spice is one of those products. Pumpkin is a thoroughly American flavor that many people love for both its taste and relation to the fall holidays. But here's the thing about pumpkin spice – it doesn't contain any pumpkin. Up until 50 years ago pumpkin spice was virtually unheard of. That's when McCormick began selling their blend of nutmeg, ginger, cinnamon and allspice, which they dubbed Pumpkin Spice.
Today, pumpkin spice products generate $500 million in annual sales – most of which happens in a single season.
Despite the meteoric rise, some people aren't fans of pumpkin spice. Critics point out that pumpkin spice is nothing but flavors that are associated with pumpkin pie. Furthermore, pumpkin spice isn't even being used in pumpkin-filled products anymore.
You may be one of the people whose taste buds eagerly await this time of year, or you may belong to the group of people who've started to develop an aversion to pumpkin spice due to the market saturation of the flavor. No matter which category you belong to, you can't deny that during autumn, it seems like everything has pumpkin spice added to it. Here are some of the most notable – because of either their taste or absurdity – pumpkin spice flavored products for you to sample.
Pumpkin Spice Coffee
The modern day pumpkin spice craze can largely be attributed to coffee. In the late 1990s coffee flavored with pumpkin spice became the hot new beverage in cafes. Coffee fans may be familiar with the Starbucks' Pumpkin Spice Latte. It's been 13 years since the seasonal latte was introduced to coffee fanatics around the country. By Forbes estimates this bestselling beverage has made Starbucks $100 million.
And if going to a café to get your daily coffee doesn't appeal to you, fret not, you can still find at least a few brew-at-home coffees or coffee creamers with a hint of pumpkin spice whenever you need a pumpkin spice fix.
Pumpkin Spice Beer
Walk through the beer aisle of any grocery store during fall and you're sure to see a few pumpkin ales. Micro-brewery Dogfish Head was the first to introduce pumpkin-flavored beer, but many other brewers have followed their lead. In total, 20 percent of the craft brew market's sales come from pumpkin flavored beers.
A number of liquor companies have piggybacked on that success with an array of their own pumpkin spice products.
Pumpkin Spice Baked Goods
The increase in pumpkin spice products can largely be attributed to the massive amount of baked goods that don't have pumpkin but have made pumpkin spice a main ingredient. Pancakes, muffins, bagels and basically everything else you'd find in the baking aisle at the grocery store has a pumpkin spice version in fall. Even pre-made baked goods like Pop-Tarts and Oreos are jumping on the pumpkin spice bandwagon.
Pumpkin Spice Butter
You can add your butter and pumpkin spice to baked goods all at once with Country Crock Pumpkin Spice Butter. Texas Roadhouse fans are already familiar with the restaurant's unbelievably good cinnamon butter, but we're not sure about all the extra spices. Of course, you can also smear on JIF's Pumpkin Spice Peanut Butter if you prefer.
Pumpkin Spice Pringles
Usually pumpkin spice is reserved for sweets, but Pringles decided to take it in a salty direction. The chipmaker released the limited edition Pumpkin Pie Spice Pringles in 2012. Needless to say, it's not making an appearance this fall.
Pumpkin Spice Pasta Sauce
Pumpkin on your pasta? CucinaAntica's Tuscany Pumpkin pasta sauce actually does contain pumpkin along with spices like cinnamon. You might not top your meatballs with it, but the pumpkin pasta sauce may pair well with butternut squash ravioli.
Pumpkin Spice Pasta
Not a fan of butternut squash but still obsessed with the idea of integrating pumpkin spice into your dinner repertoire? Then try CucinaAntica's Tuscany Pumpkin pasta sauce with Rossi Pasta's Pumpkin Spice Lasagna or Pumpkin Spice Fettuccini. Both pastas are made with pumpkin powder, ground cinnamon, ginger and nutmeg.
Pumpkin Spice Hummus
Cedar's All Natural Pumpkin Spice Hummus is a limited edition spread that was introduced in 2014. Its release led many people to finally admit the pumpkin spice craze was reaching a ridiculous point.
Pumpkin Spice Cheerios
Just when we thought the craze was slowing down a breakfast giant decided to capitalize on the fall craving for pumpkin spice. The new Pumpkin Spice Cheerios is available now for a limited time.
Pumpkin Spice Protein Powder
Protein powder isn't usually known for its flavor. Typically the selection is limited to just chocolate or vanilla. Natural Frontiers is giving fit consumers another option – their Super Shake Pumpkin Spice non-GMO vegan protein powder. The pumpkin can be tasted, but reviewers note there's still a hint of protein powder aftertaste.
Pumpkin Spice Beef Jerky
Another source of pumpkin spiced protein comes from Ed's Gourmet Foods. Their Spicy Pumpkin Jerky has given the company tons of media attention.
The pumpkin spice fad has reached the point that even Buzzfeed is spoofing it with a list of pumpkin spice products that should never be made. However, it could be argued that pumpkin spice is a perfect example of American ingenuity. Businesses have leveraged our love for pumpkin and its associated flavors into a massive revenue stream that doesn't seem to be slowing down this autumn.
We leave you with this thought, as you sit with your daily pumpkin beverage – what ingredient can you add to take your own business to new heights?