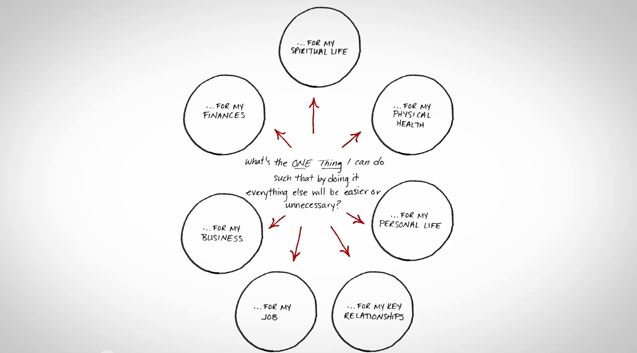 Entrepreneur Jason Hardy has been focused on how to build a successful business since before he could drive. But, he says it wasn't until reading The ONE Thing that he realized zeroing in on the personal buckets in his life was the game changer.
Before The ONE Thing, Jason oftentimes found himself trying to squeeze in quality time with his wife and four kids – wherever it would fit. "I was getting the kids at the end of the day, when their willpower was at its lowest," he says. "I was missing out on the best and brightest part of their day."
So, Jason changed his purpose and his schedule. "I wake up and purposefully stay home and take the kids to school," he explains. "Then I focus on some me time and go read a book before going into the office."
Funny thing is by reassigning his morning's purpose, his entire day's effectiveness has increased. Jason says he's "more energized and alive" now, which has actually increase his productivity and even pushed his business forward. "It's neat to see tangible results in many areas of my life," which he says is why he shares the book with family members, friends and employees alike. "Being able to see big changes in other people's lives is just awesome!"
Check out part two of our sit-down with Jason to learn the ONE Thing Jason does everyday to show love for his wife, and how the book has changed he and his father's relationship.